Talk About Style Versatility! Hadiza Lawal Shares 3 Ways To Rock Your Classic White Shirt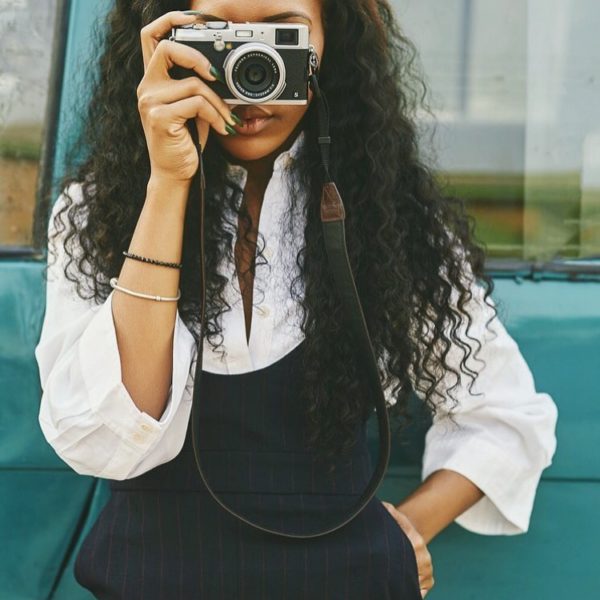 Don't we all just love versatile pieces that can be styled over and over again? A classic white shirt never gets stale in the closet. One of the best style hacks is being able to wear a piece countless times, without worrying about it looking the same or boring. This is why I never go for over dramatic pieces when I shop, and when I do, I make sure I don't splurge on them because it is hard to pair those sort of pieces with a number of things.
This is one of my best shirts, and every time I style it, I fall in love with it over and over again. I purchased this shirt over a year ago, and unlike some things in my wardrobe, I still very much enjoy putting it together with other separate pieces.
It's like I come up with new ways to wear the shirt every time I see it. These are some of my three favorite ways I have styled this BCBG number so far.
The first time I wore the shirt, I wore it with these long green palazzo pants. I wore this on a trip to Cancun, Mexico. Palazzo pants are very trendy. The white shirt added some class to it and made a very grown and sexy look. I was not going anywhere amazing that day, so I styled the outfit with some flats. I am definitely looking forward to styling these pants with some heels and perhaps a crop top.
My second look in the white shirt was styled with a pinafore. Although the full beauty of the shirt can't be seen, you can see how versatile the shirt is. I undid a number of buttons to create some sex appeal in this look. I love how fun and flirty this outfit is and I will so rock it again.
If you are not a sneaker girl like me, ditch the sneakers and throw on some heels. Heels go great too, especially when you are heading to a more serious event. The sleeves of this shirt are what blew me away at first sight. Do you think the sleeves are amazing?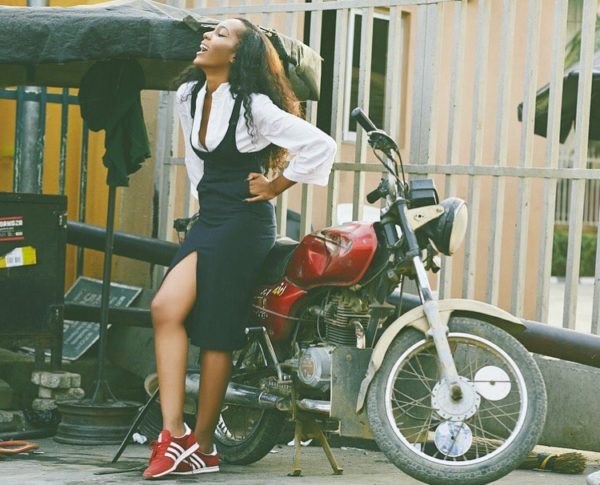 Wait till you see the back in my third look.
This time, I decided to go all white. All white is so classy and it never ever goes out of style. White is so gorgeous to look at, and the fact that it is timeless just blows me away.
You can never ever go wrong with an all white outfit. The back of this shirt is penguin styled, so I folded it forward and tied it in a bow in order to give it a different look from the usual. I love the bow detail in the front; it made it look like a whole new top and I most definitely love the bare back behind. It makes a casual outfit look sexy.
For this look, I wore sandals, but heels would also have been a perfect match. I cannot wait to style this top again as it is without tucking it in or tying it. To add some color to my look, I decided to wear colored shoes since I was already wearing a white bag.
I cannot decide which look I like best. What do you guys think and which way is your favorite? Can you tell I wore the same top in all three looks? I bet you a dollar that you cannot 😉 😛
Hope you guys enjoyed reading this, and thank you for stopping by.
For more style photos, visit my blog www.wovenblends.com and follow me on instagram @wovenblends. Next time you go shopping, don't forget to look out for versatile things that can be worn in a variety of ways.
Spend less, and save more 😉