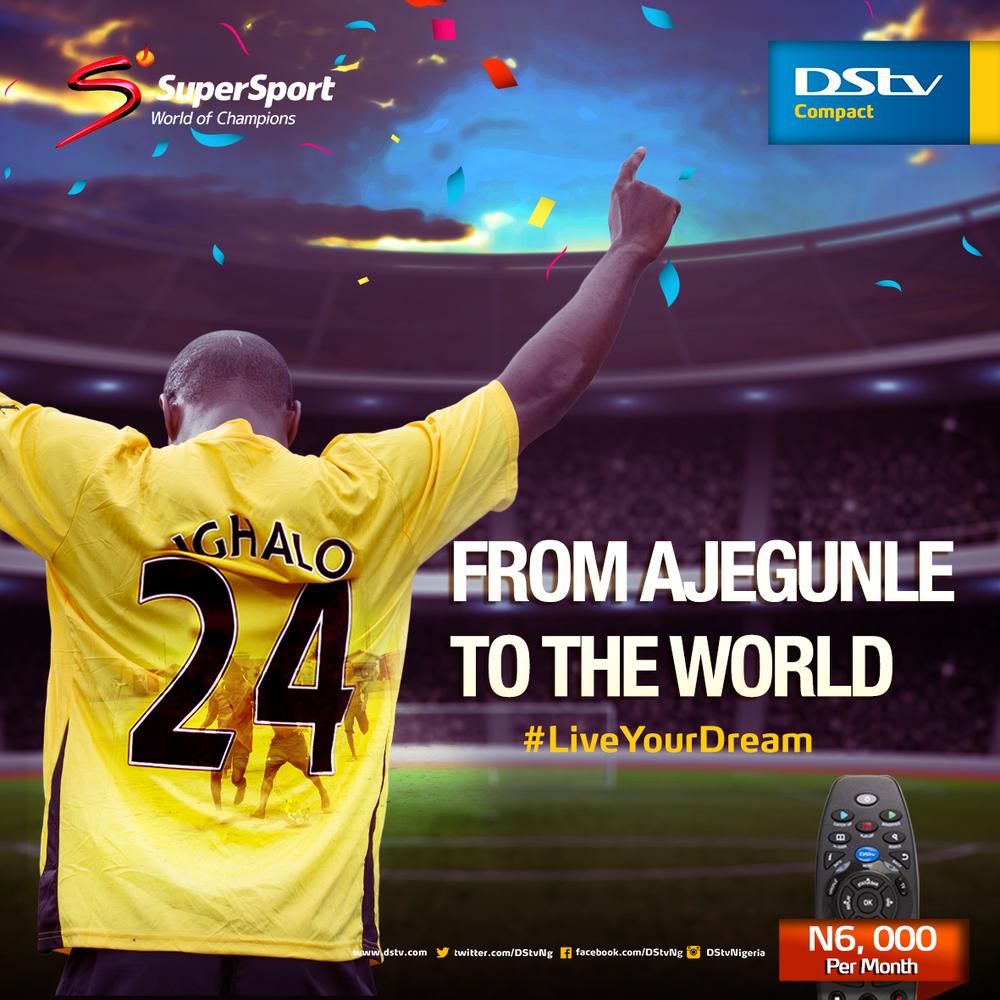 Dreams. Dreams. Dreams. We all have dreams, but it isn't just enough to dream. You should go out and live it!
You've also heard that 'The best dreams happen only when you are awake'. So what are you doing today to make your dream a reality?
Be inspired to live your dream as Odion Ighalo lives his in the Premier League. Ighalo started from the slums of Maracana in Ajegunle but he didn't let his background hold him back. He had a dream and he did all he could to make it a reality. Now he is scoring goals in premiership.
Watch Ighalo and the Premier League games live and in HD on SuperSport on DStv Compact for just N6, 000.
Don't forget that SuperSport on DStv is where you get to #LiveYourDream of the best football entertainment.
So go out and #LiveYourDream today.
____________________________________________________________
Sponsored Content