Iyanya Laughs off Rumours that he's Engaged to a "Liberian Lover"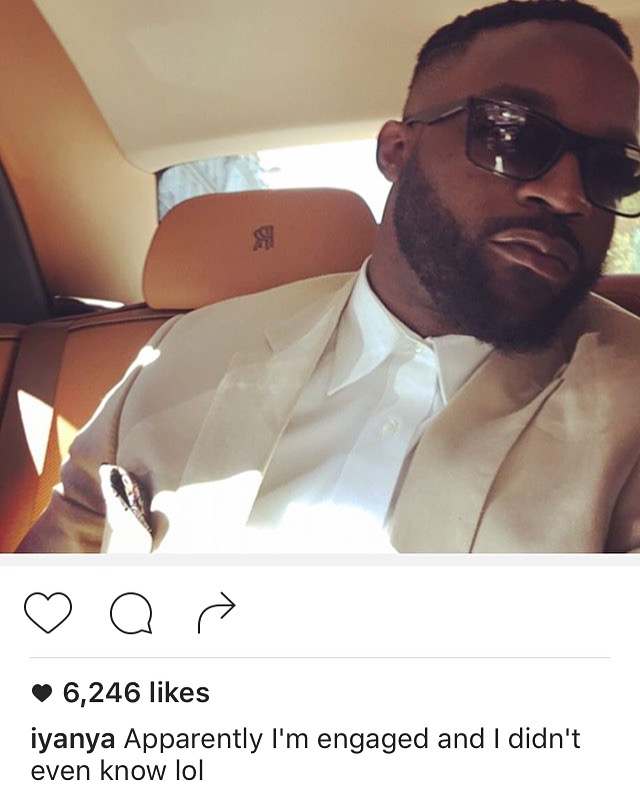 A couple of days ago NigeriaFilms.com exclusively reported that TripleMG star Iyanya had gotten engaged to a Liberian woman he had been secretly dating for a few months.
They wrote:
"This time around we are exclusively reporting to you after getting relevant information from a close source that the singer got engaged to a Liberian woman July 15th 2016.

His bride to be is a 34 year old lady with the name Georgianna Weah, who is said to be based in the US, VA precisely.

The romance between the duo allegedly began in April this year and an engagement followed in July."
Iyanya has now come out to shut down the rumours.
He laughed off the rumours on Instagram last night with a caption on his photo saying "apparently I'm engaged and I didn't even know lol".
So far the singer hasn't come forward to say he is in a new relationship since he broke things off with Freda Francis a few months ago.