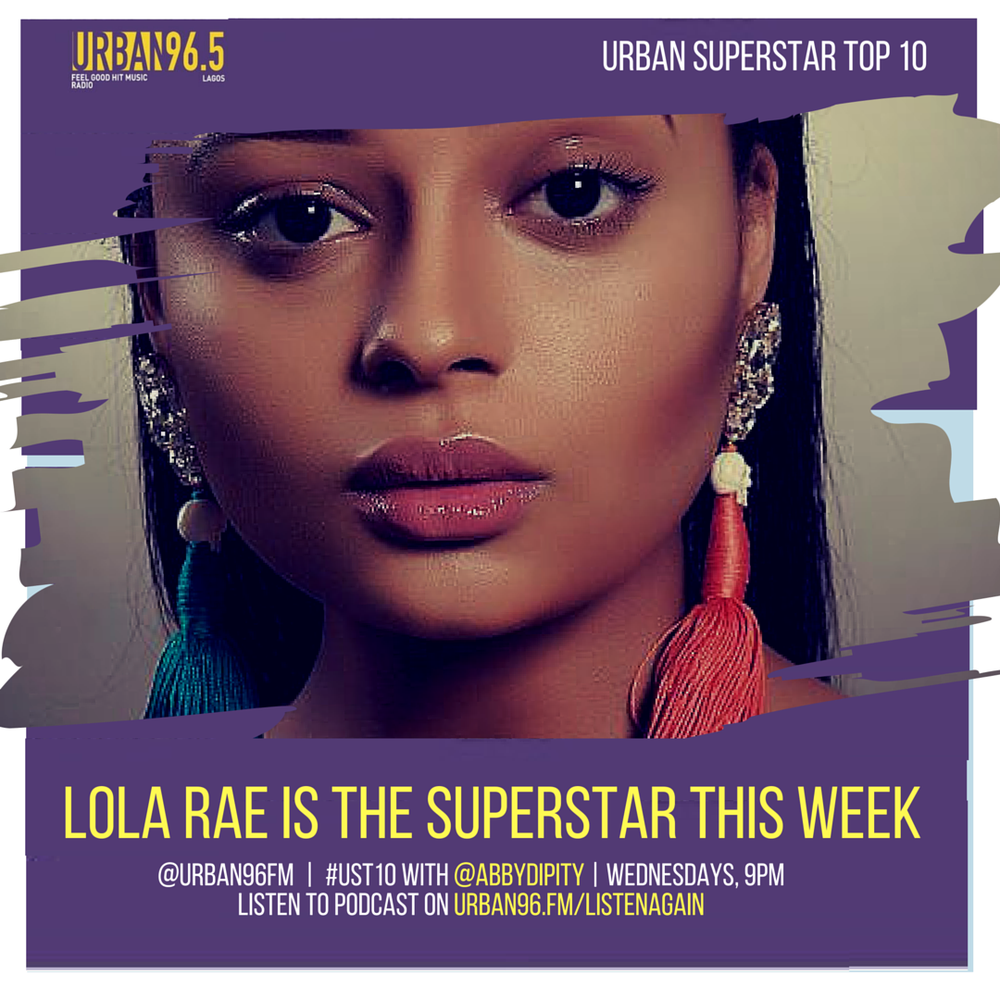 Lola Rae is the latest personality on 'UrbanSuperstar Top 10' with Abby!
The star shared her top 10 songs at the moment, what's next with her music and more on the show.
Here are some things we learnt from Lola Rae's interview with Abby:
She is not getting married until she's 32!
She took part in Britain's got Talent reality TV show.
'Me and sister, we have short-man syndrome and was a bouncer in a club in UK'.
Mom is Ghanaian and Daddy lived here for 45 years but he is British.'
She'd never date an artiste.
She is not a Nigerian but she has also spent 16 years in Nigeria.
Listen here: