Tummy-Tummy Noodles Unveils "Osinachi" Crooner HumbleSmith As Brand Ambassador
Tummy-Tummy Foods Industries Limited, makers of Tummy-Tummy Instant Noodles have entered into a one year agreement with HumbleSmith who becomes their brand's ambassador worldwide.
Tummy-Tummy Instant Noodles is the flagship brand of the Company. Tummy-Tummy Foods Industries Limited started business in 2009 and in five years became a notable name in foods in Nigeria, especially in the Eastern parts of the country.
With the signing on of HumbleSmith whose hit, Osinachi, still rocks the music spots of Nigeria and beyond, Tummy-Tummy seeks to make a good hit with the young and the young at heart.
HumbleSmith as brand ambassador will carry the message of Tummy-Tummy and will be the face of the wholesomeness of the noodles for the duration of the contract.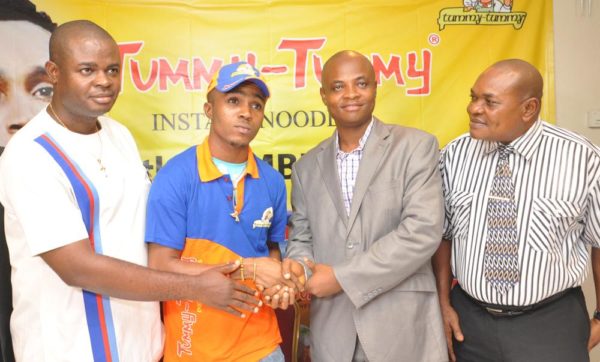 ______________________________________________________________
Sponsored Content