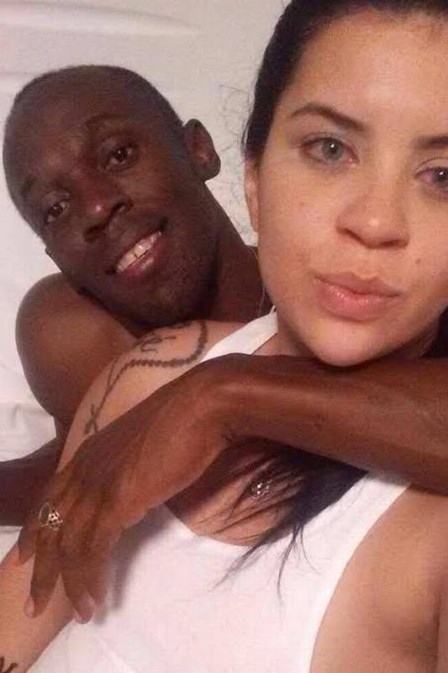 World Sprint Champion Usain Bolt apparently did more than leave his mark in the memory of fans for his triple-triple wins at the Rio 2016 Olympics.
While celebrating his wins, Globo Extra reports that he was seen with a 20-year-old Brazilian Student named Jady Duarte. She was out partying on the same night as Usain while he was celebrating his Olympic wins as well as his 30th birthday.
Jady said she saw him in a group with other Jamaican Olympians and he sent his Security detail to come and talk to her before they left the club together.
During their night together, Jady took photos of them in bed and sent the photos to a Whatsapp group with her girlfriends saying only those who saw the Olympics will know who is.
In one of the photos, Usain is seen giving her a peck on the cheek while she looks pointedly into the camera.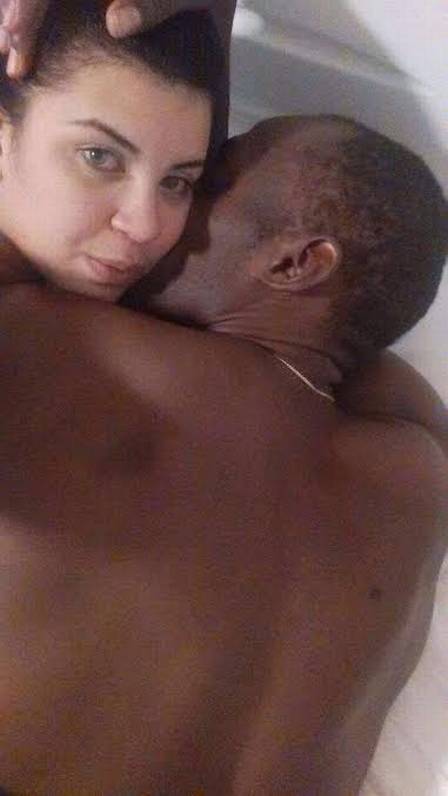 She describes their time together as a "normal night" as it was no big deal to her. She also said she'll rather not talk about it as she's "dying of shame" since the photos came online.
On the other hand, Usain Bolt, who has a longtime girlfriend of two years, Kasi Bennett, is yet to comment on the matter. Kasi was very supportive of all his moves all through the Olympics and didn't hesitate to celebrate her "king" on Social media at every opportunity during the 2016 Olympics.
The couple publicly announced their relationship in April.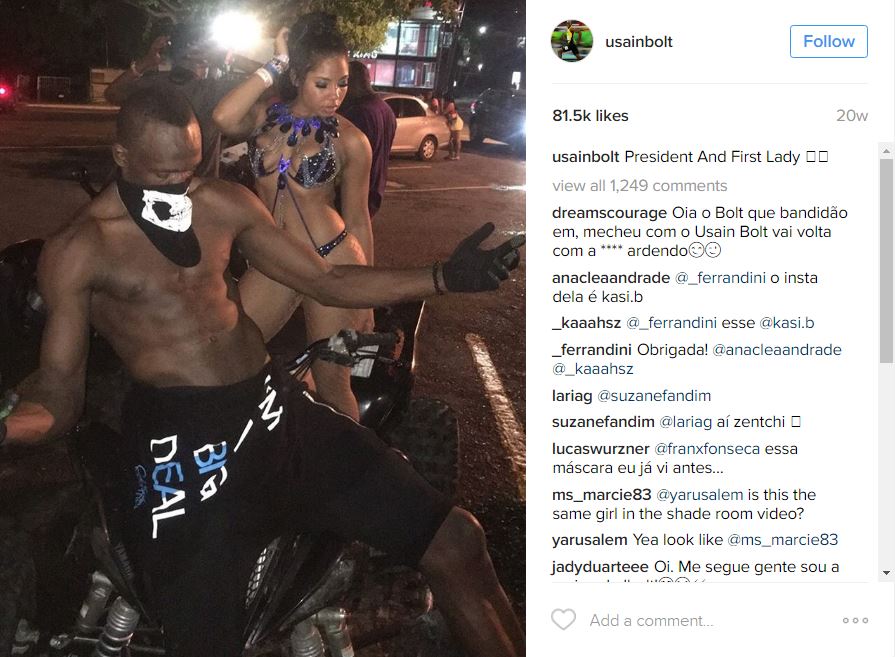 Photo Credit: Instagram/Usain Bolt | Kasi.b | Twitter/Kasi.b | Globo.Extra