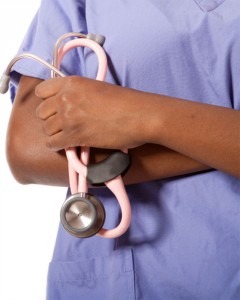 A researcher, Dr. Rufus Akinyemi, on Friday in Ibadan said about 80% cases of stroke are preventable, adding that stroke is not inevitable.
Akinyemi, who is a consultant neurologist at the Department of Neuroscience and Aging Research Unit, College of Medicine, Ibadan, said this while speaking to the News Agency of Nigeria (NAN).
He said that controlling the risk factors and certain medical conditions could significantly improve the chances of preventing a stroke from happening.
"Some risk factors such as ageing, being a male and having family history of stroke or heart attacks cannot be changed, lifestyle changes significantly reduces the risk of stroke in an individual.

Also some controllable predisposing factors like high blood pressure, smoking, stress, high cholesterol, lack of exercise, unhealthy diet, contraceptive pills and alcohol contribute greatly to stroke cases," he said.
According to him, untreated high blood pressure is the biggest single risk factor for stroke, saying that lifestyle changes and medication can help reduce high blood pressure.
The neurologist said that contraceptive pills were considered a risk factor because of their hormonal properties which make blood thicker and more likely to clot, thereby increasing risk of high blood pressure.
"Birth control pills are generally safe for young healthy women but they can raise the risk of stroke for some women over 35 years and those with diabetes and high cholesterol.

Also, too much alcohol is considered harmful as it affects most system in the body. It increases calorie intake and induces high blood pressure," he said.
The neurologist said that some warning signs of stroke include sudden numbness or weakness of the face, arm or leg, sudden confusion, trouble speaking and seeing with both eyes.
He also identified sudden severe headache with no known cause, dizziness and loss of balance as some other warning signs of stroke.
"A stroke is a serious medical emergency that needs urgent treatment, go to the hospital immediately because the sooner it is diagnosed and treated the better the outcome. Knowing the warning signs, symptoms and risk factors of stroke can save a person's life or the life of a loved one," he said.