Without a doubt, there are only two kinds of parties in Nigeria, Grill at the Pent and others. Go figure!
From the creative party theme deployed every Sunday, to the manner of execution ,the ambience which the venue possess, and the good looking people that attend, you can be rest assured that they still ain't no party like GATP.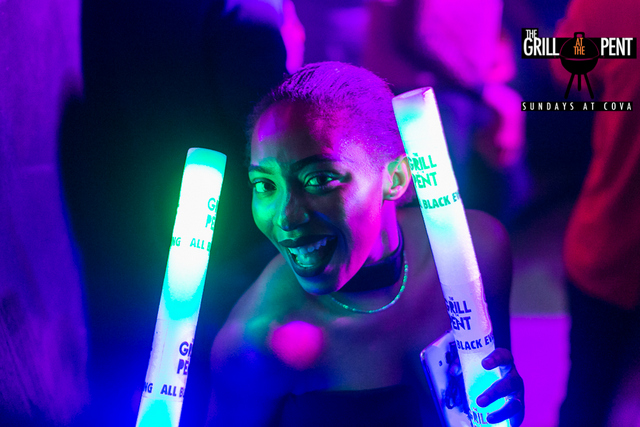 The Black Ball Edition held over the weekend was not just your everyday dress theme, but also a very colorful one with the custom GATP Glow sticks lighting up the sky, creating an over-the-top party vibe, witnessed only in New York or Las Vegas.
Also not to forgetting GATP personalized black mask were donned to conceal the identities of guests and also give them a partying feel that is next to none.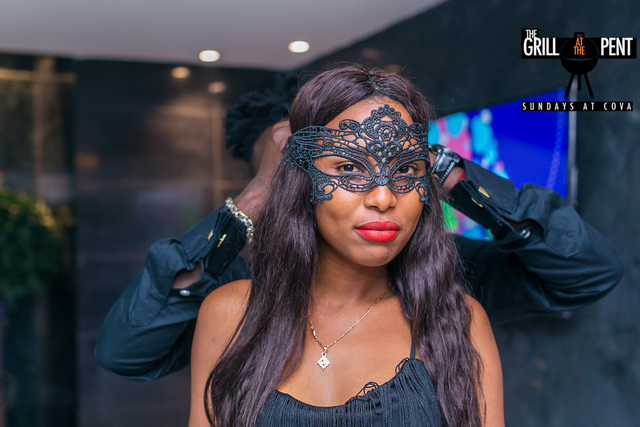 Rocking all black and partying hard on the day included DJ Lambo, Boj and other good looking fun-loving Lagosians.
Grill at the Pent Lagos takes place every Sunday at Cova, Mega Plaza, Victoria Island. The next edition holds on Sunday August 7, 2016 and is brought to you courtesy of BankHead Entertainment. Partners – Weyworld and Bang & Kosher
Media partners include – BellaNaija, Ono Bello, 360Nobs, Style Vitae, YNaija, Notjustok.com, The September Standard, Trace Urban, HeadphonesandMicPR, City People and Beat FM.
Search for us Instagram/ Twitter: @thegrillatdpent @BankheadEntertainment @CirocNigeria and use the Hashtags #GATP #CirocLifeNGR #BankheadParties
Drink and Celebrate Life Responsibly with Ciroc Ultra Premium Vodka.
See some photos from the party here: