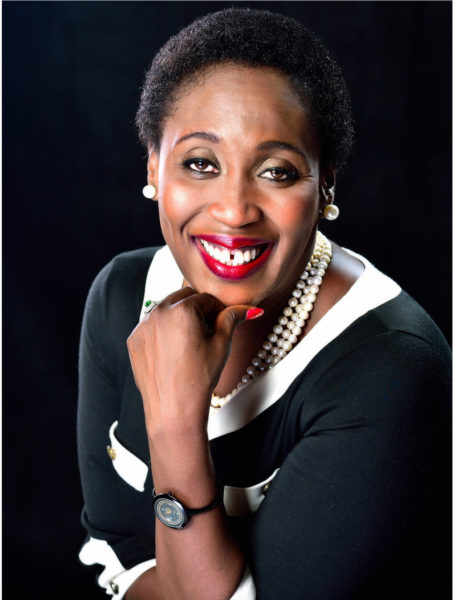 I saw Bobby Brown's face a few days ago glowing as he announced the birth of his daughter Hendrix– almost a year after the death of his older daughter with Whitney Houston– Bobbi Kristina. My emotions were mixed. I was glad that he had an opportunity to move on with his life after the death of his daughter, but I was also sad that Bobby Kristina did not have the chance to live…
Bobbi Kristina was brought to the spotlight at the age of two when her mother, Whitney, accepted an American Music Award while holding her on stage in 1994. Her childhood remained public as a result of her parent's fame and the 'paparazzi' effect. All through her teenage and adult years, Bobbi Kristina remained the focus of tabloid and gossip column speculation including stories about her purported drug use, her weight loss and her relationship with family members.
David Roberts, Whitney Houston's former bodyguard, told the Daily Star UK that he had always been apprehensive about Bobbi Kristina's safety and health for years. "I watched Bobbi Kristina (Bobbi K) as a little girl, running around the corridors of hotels, surrounded by the degenerates who were supposed to be looking after her, and I worried for her future," he said. Roberts, who served as the inspiration behind Whitney's most acclaimed movie, "The Bodyguard," claimed that Bobbi K's parents made it impossible for her to grow up properly. He said that both Whitney and Bobby Brown were indulging in cocaine binges while Bobbi was growing up and as a result, Bobbi K "had no chance" at all, right from the beginning because she was already born to be part of a very chaotic life.
Multiple sources claim that Bobbi K was often incoherent and slurring when interacting with people as a result of her widely reported substance abuse. She was said to have been using drugs like heroin, cocaine and Xanax regularly, long before she was found lying face-down in the bathtub like her mother Whitney.
The similarities between Bobbi Kristina and Whitney's life and death are eerie. Bobbi Kristina tried to capture her mother's magic each time she performed. Like Whitney, she seemed to have a really strong spirit and was not deterred by the criticism she received from both observers and family members regarding her romantic involvement with Nick Gordon who she had referred to as her big brother in the past. Her Grandma, Cissy Houston, described the relationship as incestuous even when they were just dating. Whitney, on the other hand, had also taken her fair share of family criticism when she decided to marry Bobby Brown. This made me wonder: could this be a DNA factor?
I have also wondered whether Bobbi Kristina, the sole beneficiary of Houston's entire estate, could have been so naturally overwhelmed by life. It was difficult for me to reconcile the young girl with such extensive family support: a Daddy that was by her side from the moment he was needed, a God-fearing Grandma, a boyfriend she had known all her life and the remainder of Houston's US $115 million estate- with the 21-year old lying face-down in a bathtub, just like her mother. I thought Bobbi K had every reason to live life fully.
I began to wonder if this could be her predisposition or a result of her environment and early life experiences.
I struggled with whether this was Bobbi Kristina's nature or the influence of her developmental years. For a long time I wondered if mother and daughter dying face-down in a bath tub could be coincidental or simply bad press. The similar deaths of Whitney Houston and her daughter Bobbi Kristina Brown brought so many questions to my mind. I weighed the effect that the genetic make-up of a human being, as well the influence that their early life and development, might have on their personality. What are the chances for a child who was conceived and raised in Bobbi Kristina's conditions? Will these same conditions not stall the development of any child and trigger similar negative behavioural responses? The words of the Whitney's bodyguard, David Roberts resonates, "…Bobbi K had no chance at all."
No doubt, I am very familiar with the age-old psychological debate of nature Vs nurture but seeing it play out so vividly in Bobbi Kristina's life and demise was numbing. Though nature or genetics have been proven to be an important factor in peoples' development, I saw nurture play a phenomenal role in Bobbi Kristina's life. I believe strongly that her life was ended abruptly, and sadly, at 21 by a series of poor choices, lack of supervision / guidance and poor role- modelling. In my opinion, nurture wore the crown here. Bobbi K had no chance at all.