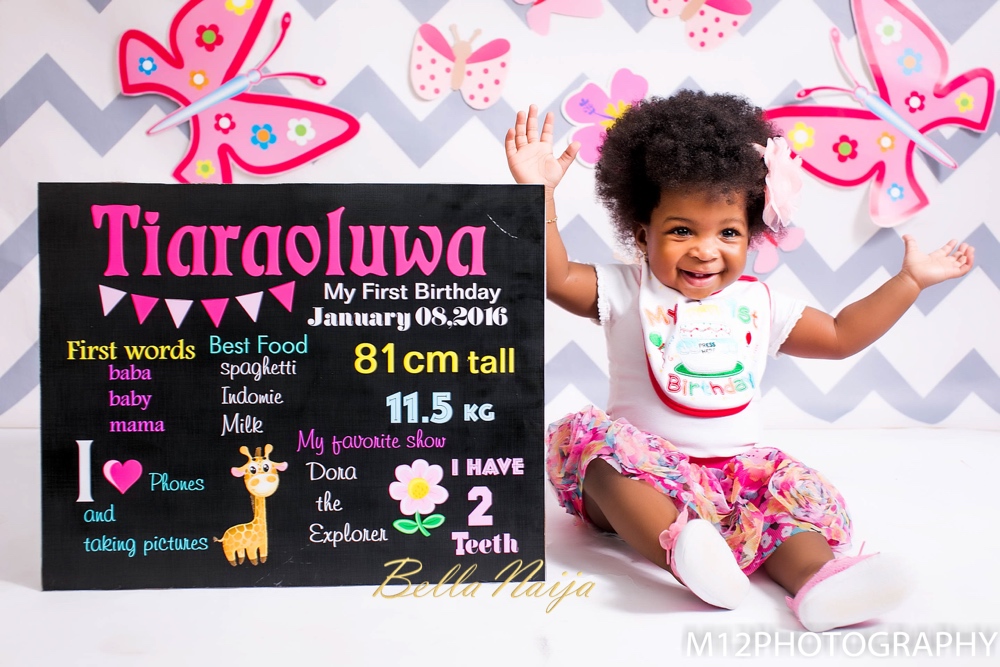 In case you haven't already, please follow the BellaNaija Living page on Instagram, @bellanaijaliving, for more cute photos and lifestyle inspiration for food, decor, photos, parties and everything in between!
Recently, we've noticed a trend with birthday shoots for toddlers and it's the use of a Statistics Board as a prop. The Statistics Board is simply a blackboard with fun facts about the child, written in pretty colours that compliment the decor and theme of the photos.
It's a great idea and fun way to create lasting memories for your kids. You might not remember these little details in a few years so let the photos do all the talking when your kids see them 20 years from now – it's a guaranteed heart-melter! Bisola Ijalana of M12 Photography is one talented photographer who uses this prop a lot and told BellaNaija Living;
For the board, I send a questionnaire to parents to give answers to some questions on the child prior to the photoshoot. Once I receive the answers I design the board myself and get it printed.
Such a thoughtful idea!
See the cutest photos from M12 Photography and their use of the Statistics Board below.
Tell us what you think and follow us on Instagram with @bellanaijaliving!