Catch all the Intrigue and Love Triangle in Telemundo's new series "All Roads Leads to Love"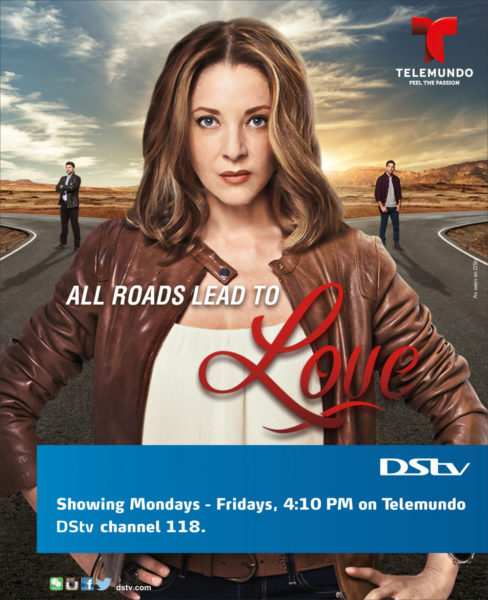 From the studios that brought you For Love and Justice and My Heart Beats for Lola, comes the gripping, brand new telenovela All Roads Lead to Love. All Roads lead to Love is about Eva Soler, a tough and determined beauty who always dreamed of becoming a truck-driver, she inherits her late father's truck, and her life seemingly starts to fall into place.
She finds love, settles down to start a family and even establishes her own transport business.  All seems well, or so we think till a few years down the line, all hell breaks loose in paradise.
Think: scheming, suspicion, love triangles, plot twists, betrayal and revenge; this series has it all, but at its core, spins the story of Eva Soler, a woman discovering her strength through her own undoing.
All Roads Lead to Love now showing Mondays- Fridays at 4:10pm on Telemundo DStv Channel 118.
_______________________________________________________________
Sponsored Content