Gbemi Olateru-Olagbegi shares how her & a Friend were denied Entry into a Lounge because they were "Unescorted Females" | Lounge Responds
Media personality Gbemi Olateru-Olagbegi shared her experience at a Nigerian lounge last night and the conversation has been trending on Twitter.
The OAP and her friend visited a lounge for some food last night but they were not allowed entry by the bouncer at the door because they were "unescorted". In a series of tweets, Gbemi explained what happened.






The lounge, seeing the tweets, also used Twitter as a way to reach out to her saying that it is not their policy to turn back unescorted women but that they do turn back women dressed inappropriately to which Gbemi responded that she and her friend were dressed appropriately.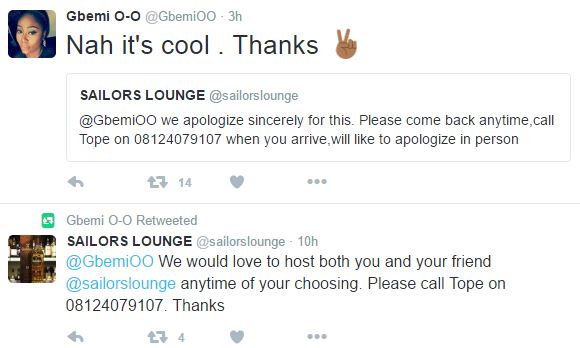 Their response has since caused quite the trending topic on Twitter with a lot of people calling them out for discrimination against women.
See the lounge's explanation below.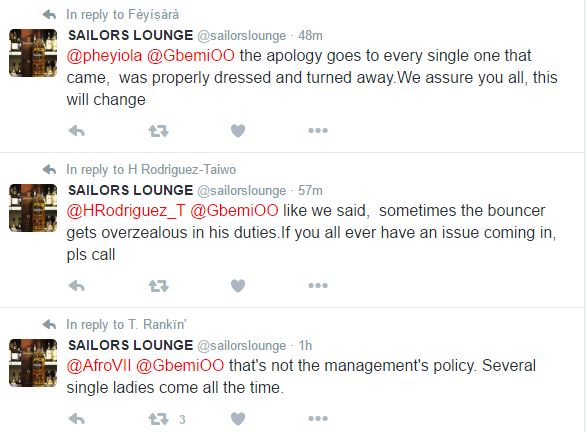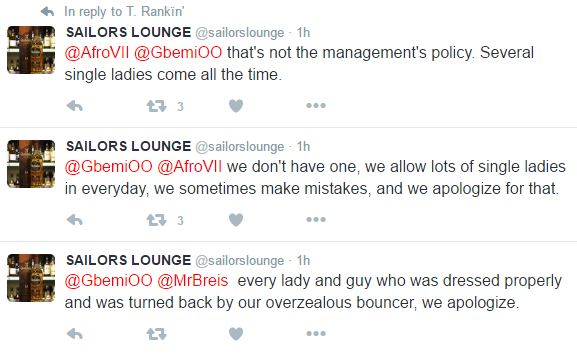 See tweets below.





BNers, what do you think?