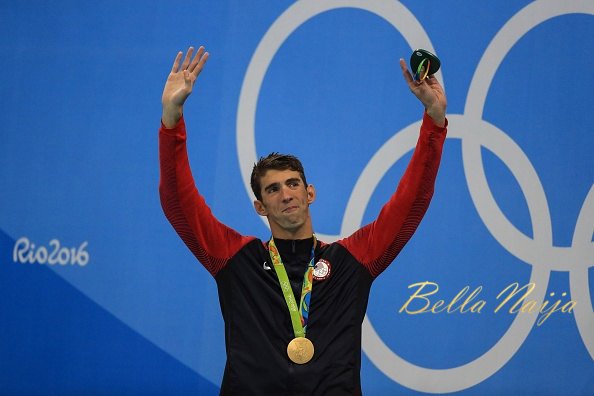 Record-breaking Michael Phelps of the U.S. has become the first swimmer to win four successive Olympic gold medals in one event by beating Ryan Lochte in the 200m individual medley.
Phelps, 31, won his 22nd gold – more than any other Olympian – as fellow American Lochte, 32, faded to a fifth-place finish in Rio.
The News Agency of Nigeria (NAN) reports that Phelps finished almost two seconds clear of Japan's Kosuke Hagino, with China's Shun Wang taking bronze.
Phelps, who swam 1:54.66 seconds, has won more than twice as many gold medals at the Games as the athlete second on the list.
NAN recalls that former Soviet gymnast Larisa Latynina has nine.
The American also has two silver medals and two bronze medals.
Phelps retired after London 2012, but returned to the sport in 2014.
Four of his 22 gold medals have been won at these Games, where the American has added the 200m medley to the 200m butterfly, 4x100m freestyle relay and 4x200m freestyle relay.
He could also win his fourth successive gold in the 100m butterfly after qualifying for Saturday's final shortly after his 200m medley victory.
Photo Credit: Salih Zeki Fazlioglu/Anadolu Agency/Getty Images