iamaCHAMP Limited, a Nigerian based Human Capital Development firm focusing on enhancing the skills of women, young leaders and the workforce in Africa to meet with the challenges of making a significant difference in their world, recently hosted the fourth edition of its annual Women's Conference and Masterclass tagged 'The Making Of An Xceptional Woman'. The 2-day event which was anchored by the organization's Xceptional Women's Network – a socioeconomic inclusive vehicle- was held at Shell Hall, Muson Centre had in attendance, top female executives and captains of industries including Her Excellency, Grace Laoye-Tomori, Deputy Governor, State of Osun; Professor Oluremi Shonaiya, 2015 Presidential Candidate; Neka Udezue, Director, United Securities Limited; Olachi Chuks-Ronnie, Regional Co-ordinator, DFID; Risikat Ahmed, Executive Director, ASO Savings & Loans; Funmi Ajose-Adeogun, Founder, Delina Ltd; Eniola Dada, Director, New Dawn Africa; Ugochi Okere; Clare Omatseye, Founder, JNC International; Debola Deji-Kurunmi, Director, Ideation Hub Africa; Patricia Obozuwa, Director Communication and Public Affairs, GE Africa, amongst many others.
Hundreds of women who thronged the venue came to network, learn and share their experiences on how to become exceptional in their chosen fields of enterprise. Guests at the event were enlightened on Gender Agenda: key issues, gaps and solutions to Women's Rights, Women Economic Empowerment and participation in Politics; Womanhood and the Nigerian Policy Environment; and Women and Sustainable Development Goals as presented by Professor Remi Shonaiya, Eniola Dada and Debola Deji-Kurunmi respectively. Breakout sessions led by Rita Ezenwa-Okoro, Founder, Street Project; Jumoke Popoola, Founder Kapable; Kunbi Adeoye, Executive Director, Sesewa; and Uri Ngozichukwuka, Founder April, Benjamin & Dawn Communications also engaged in discussion on how to enhance Women for the attainment of SDGs in Nigeria.
Panelists comprising Funmi Ajose-Adeogun, Risikat Ahmed, Patricia Obozuwa, Claire Omatseye and Neka Udezue led discussions on how a woman can become exceptional and how to identify and overcome self-limiting beliefs and behaviours.
The XWomen Chorale, iamaCHAMP Limited's all-female singing group entertained guests throughout the conference with electrifying performances of hit songs by local and international artistes such as Destiny's Child 'Independent Woman' and Katy Perry's 'Roar'. The Art-titude Theatre Crew, iamaCHAMP Limited's performing arts group, presented an hour long live stage drama titled 'Man Talk, Woman Talk based on an Ola Rotimi play. Also, there was a fashion showcase woman with Colors of CUE Couture and Asyian Fashion presenting contemporary African fashion for today's Xceptional.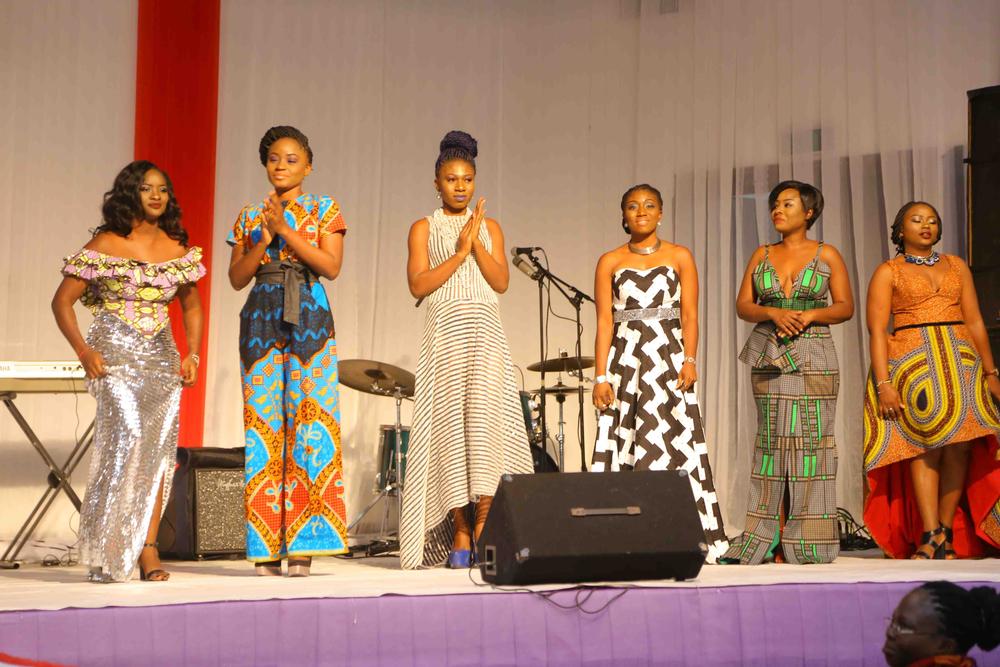 The conference was also an opportunity for the public presentation of The Xceptional Women's Global Leadership Program – a curriculum developed by iamaCHAMP Limited in conjunction with the University of California. The program is designed to enhance the capacity of the Nigerian Woman and position her for global excellence in business, as well as corporate and political leadership. Entries are still open for Nigerian Women and Other African Women who will want to be a part of the first set of delegates that will be commencing the program to be delivered in California, USA by the University of California in September 2016.
While opening the event, Abiola Salami, Visioneer of the Xceptional Women's Network stated that the masterclass and conference was initiated to shatter the acclaimed glass ceiling in the business, management and political space. "It has been discovered that for any society to make progress, it needs to focus on the engagement and empowerment of women. This conference is our own contribution in training and empowering women to become leaders in their fields", he enthused. He further added that from it's inception in April 2016, the Xceptional Women Network has engaged over 1.3 million women across 30 countries with daily inspirational content designed to build the self-esteem of women and position them for global relevance as they aspire to achieve outstanding results in every area of their lives.
Her Excellency, Grace Laoye-Tomori, Deputy Governor, State of Osun added, "I am proud of what Abiola is doing and this is one of the ways we can bring visible change to our society. I was excited to share my experience in my professional and political career with fellow women and it's important we realise that there is no exceptional man or woman without an exceptional struggle and determination to succeed".
The Xceptional Women's Conference 2016 also recognized some Young Women who are making a positive difference with their character, competence and creativity in their industries and communities. Some of them include Abisola Ajayi of GirlCoding for her contribution to Technology in Nigeria; Rhoda Robinson of HACEY for her contribution to Wellness and Folasade Sonaike for her contribution to Enterprise Education in Nigeria.
The Xceptional Conference and Masterclass may have ended but the Xceptional Women Network continues to empower and inspire women across the globe through their social media platforms; Twitter – @champxwomen | Instagram – champxwomen | Facebook – Champ Xceptional Women Network.
The Xceptional Women's Conference 2016 was supported by DFID, Access Bank, Stanbic IBTC, First Bank of Nigeria, CSCS, WAPIC Insurance, Bank Of Industry, United Securities Limited, Credit Direct Limited and Optimum Exposures.
See more photos from the event…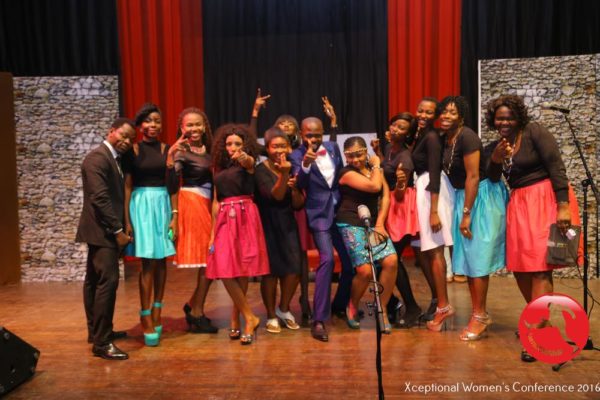 Scenes @ The ARTTITUDE – A Live Stage Drama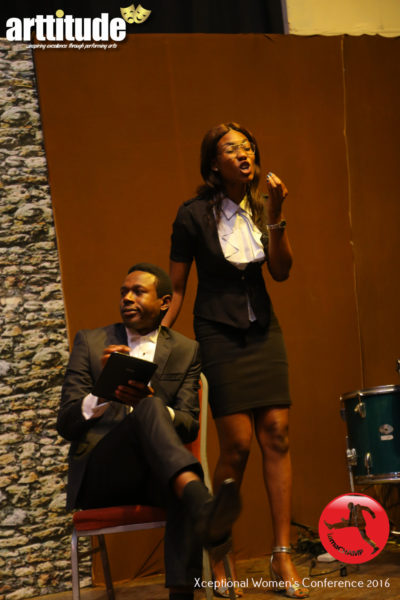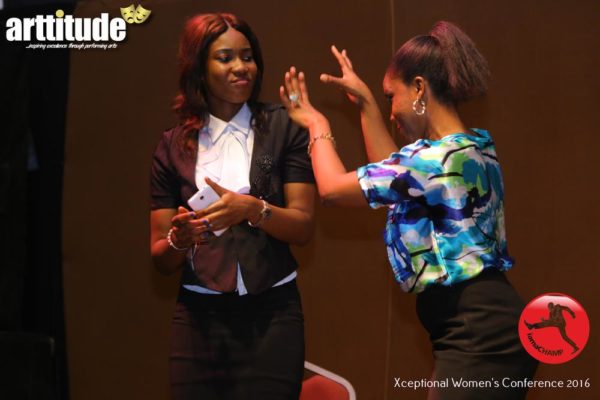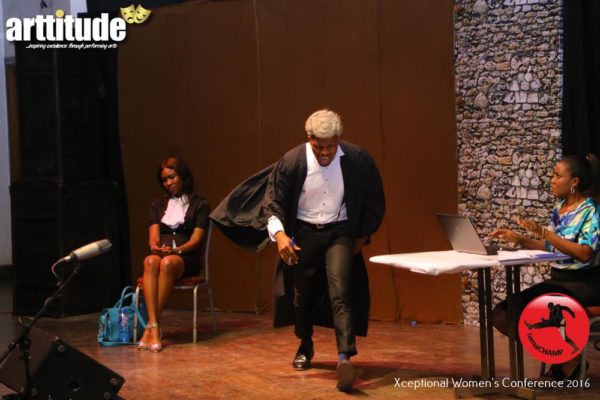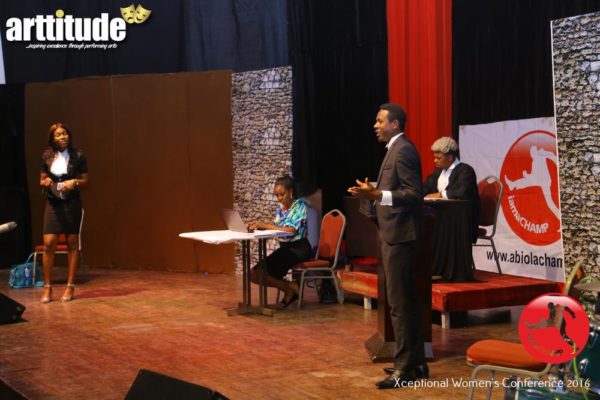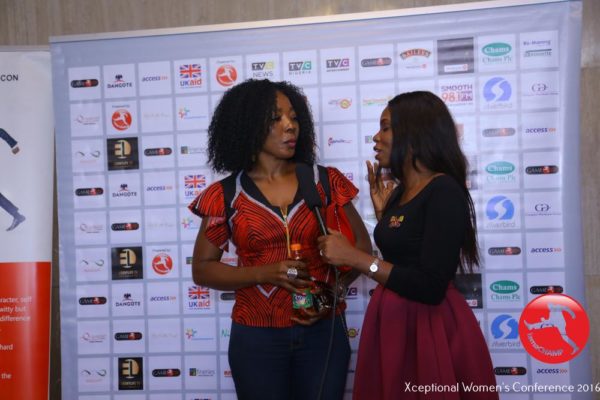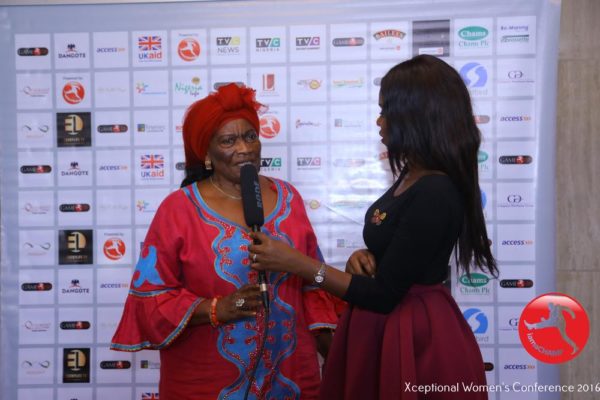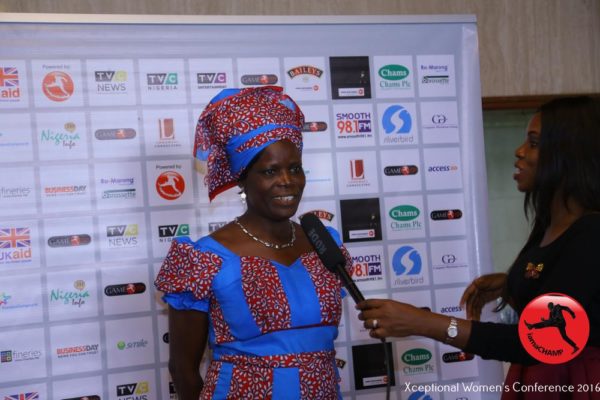 __________________________________________________________________
Sponsored Content