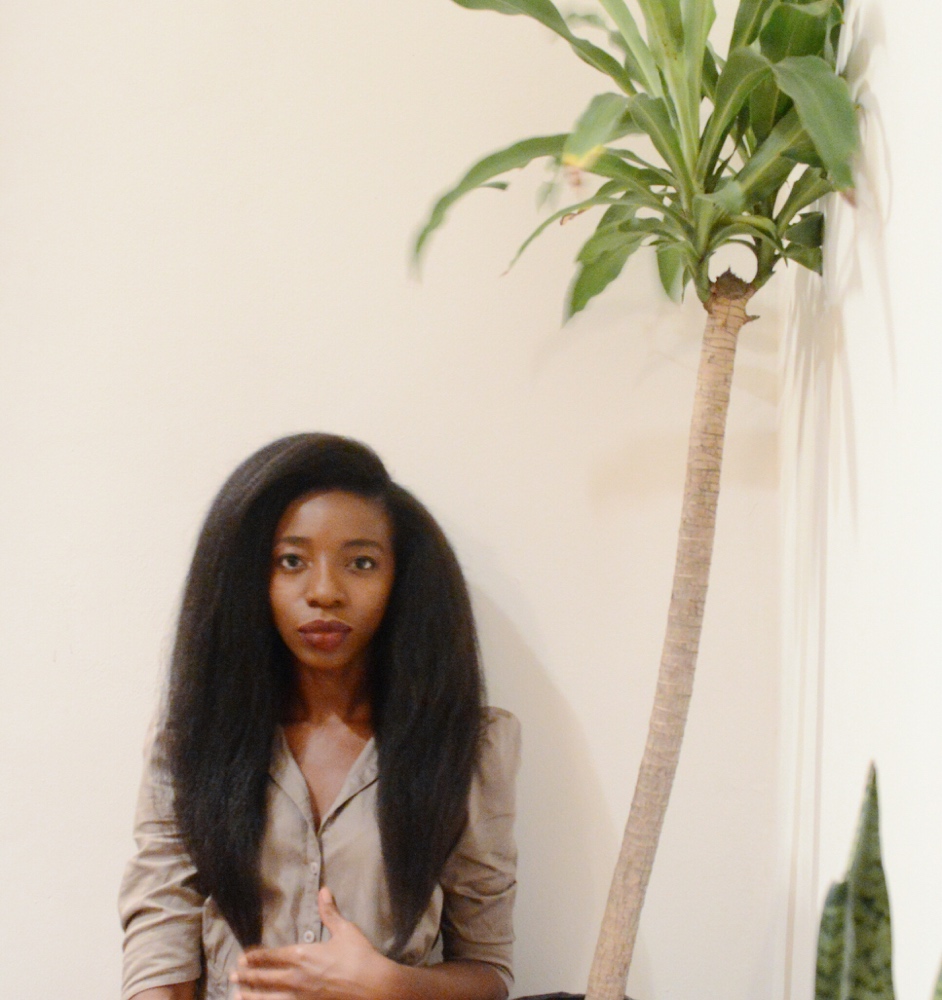 Today's #BNFroFriday interview features gifted lady of many talents and an afro hair specialist, Omolade Salami. When asked how she'd describe herself she said;
I am a hair care consultant, educator and blogger. You can imagine the puzzled looks I get when I tell people what I do.

It is certainly a far cry from my days studying law and working in the legal sector. I decided four years ago to turn my passion into my career and I haven't looked back since.

I started by creating my hair care website, Hairducation; www.rehairducation.com. I later obtained a Diploma in Afro Hair Care from the London Hair Institute.
I create customised hair care plans for my clients who are mostly in Nigeria but thanks to Skype, I have international clients too.
Lade as she's popularly called, is sharing her healthy hair journey with us today and useful tips on how our ladies with relaxed/texlaxed hair can care for their hair!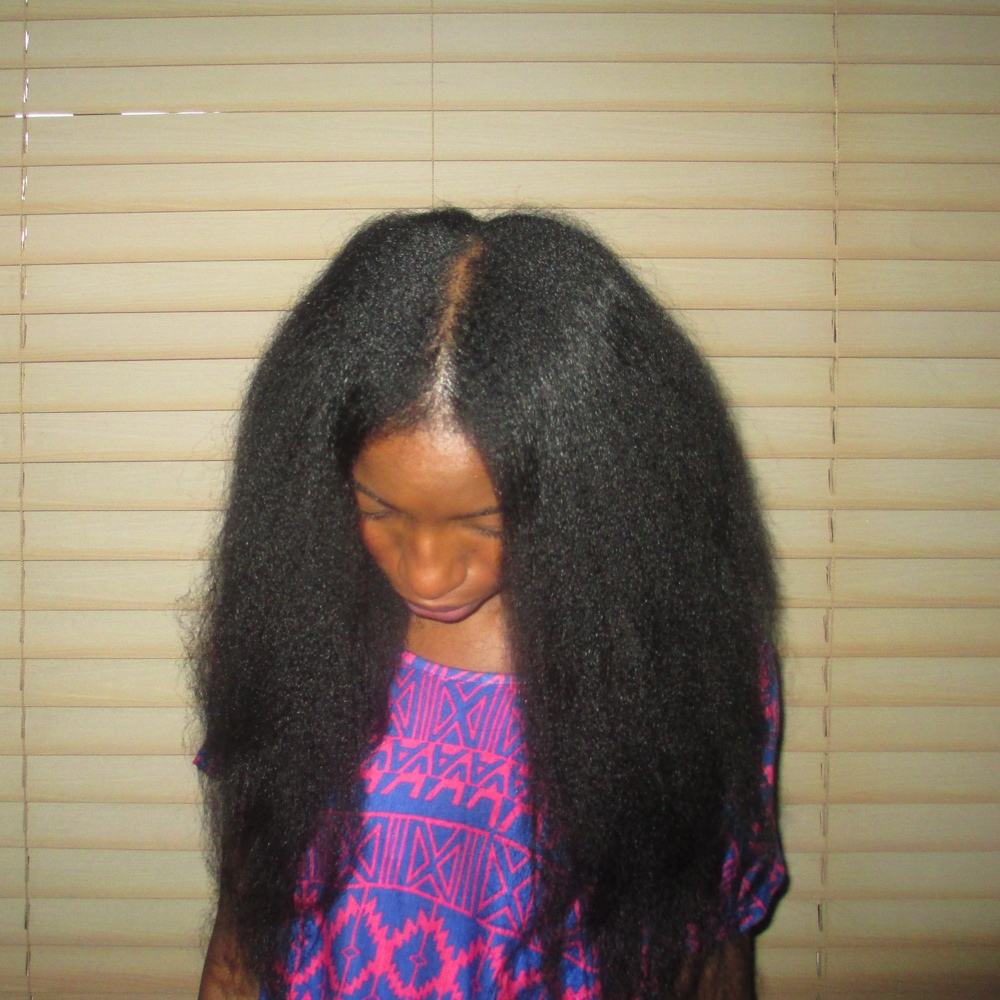 BellaNaija: Tell us about your hair
Omolade Salami: I am a fully Yoruba woman with texlaxed hair. My hair is waist length when it is dry and almost tailbone length when it's wet. My natural hair texture is 4c. My hair is not thick. I repeat, my hair is not thick. It only appears that way because it is texlaxed.
BN: When did your journey to healthy hair care start and how did it start?
OS: I started my hair journey seven year ago in 2009 so I feel like a veteran.
Desperation is what led to me starting my hair journey. Prior to my hair journey, my relaxed hair was usually shoulder length and a bit damaged from poor hair care habits. But I loved hair generally and I especially loved my hair even at that point.
Randomly I began experiencing severe breakage and thinning in 2008. I could literally pull out clumps of hair and I had patches that only had one or two inches of hair left. Fear gripped me. I thought "Lade you are going bald, your hair shakara days are numbered".
The hair loss persisted for several months and I looked for help and advice to no avail. My best friend suggested that I watch some black hair care videos on YouTube and my hair life was never the same. After 3 months of extensive research I started my hair journey and now have healthy hair and a new career to show for it.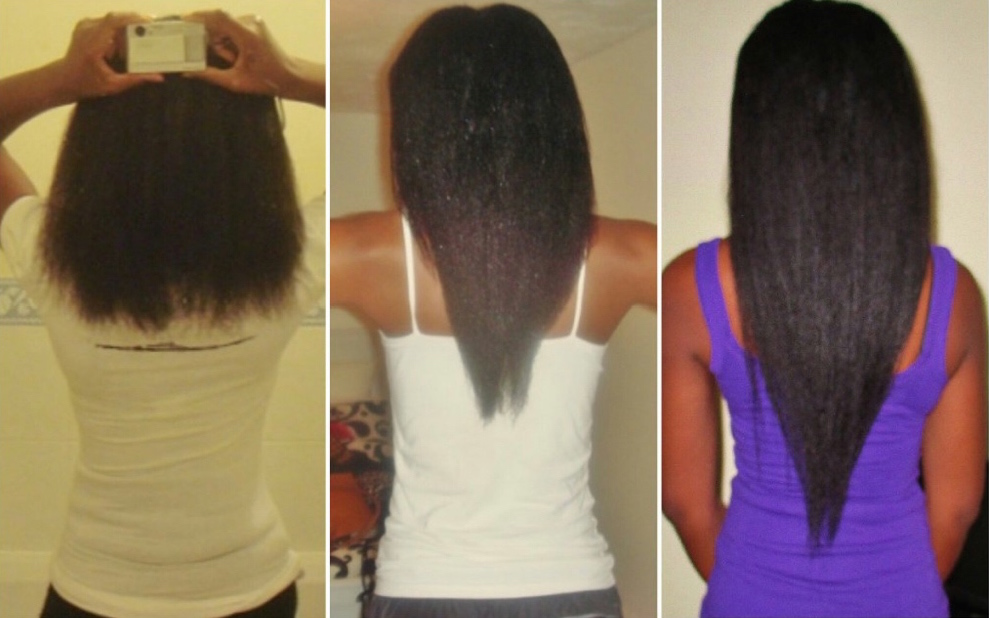 BN: Did you cut your hair before or after you decided to start taking care of your hair properly?
OS: In the first one and half years of my hair journey, I trimmed off 2 to 3 inches every four months. I eventually got rid of the damaged length and my hair growth really took off after that.
BN: How often do you wash your hair and what products do you use?
OS: Currently I wash my hair every 10 to 14 days and I make sure my hair is well moisturized in between my wash days. I use Cream of Nature Argan Oil Shampoo, Vitale Olive Oil and Motions Moisture Plus deep conditioners. My leave-in conditioners are Cantu Shea Butter or Herbal Essence Leave In conditioners.
I have recently fallen in love with Grapeseed Oil but I use Olive and Coconut Oils for various purposes like hot oil treatments and scalp massages.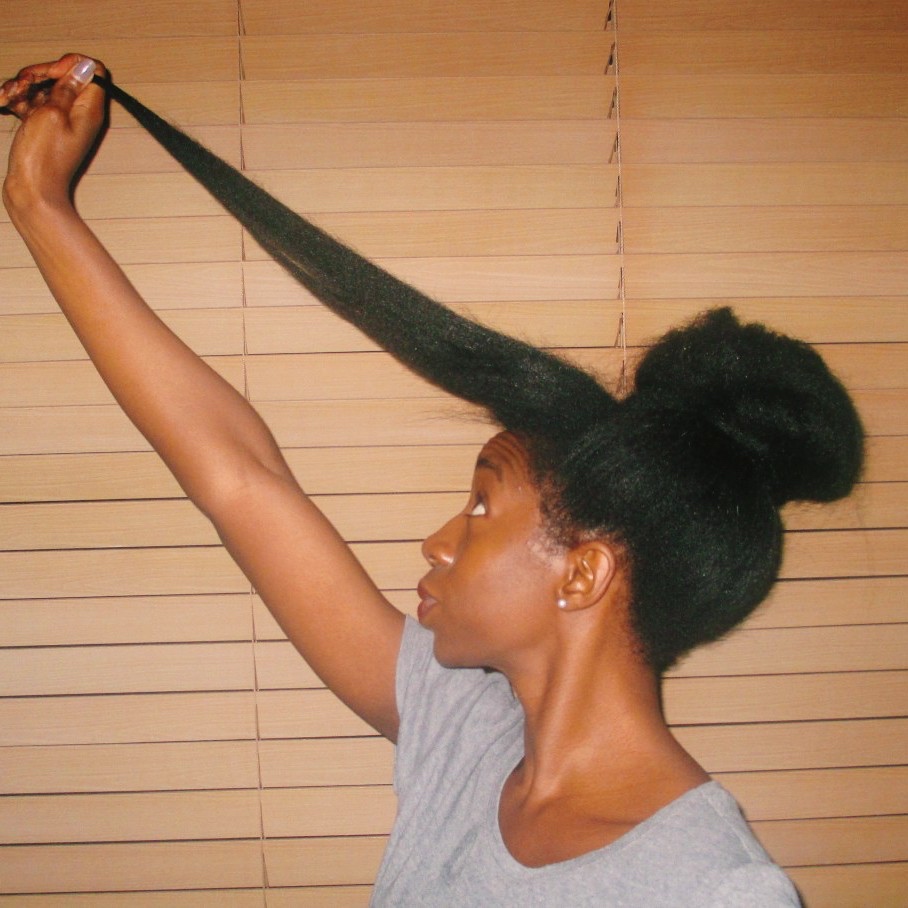 BN: A lot of people don't believe relaxed/texlaxed hair can look like yours. Do you think your long hair is more genes than actually taking care of your hair?
OS: My hair length and health is definitely a result of my hair care practices. Although the length, thickness, color and texture of our hair is genetically predetermined, it is only with correct care that we are able to find out what our hair's genetic potential is.
Using myself as an example, prior to my hair journey, my hair was never longer than shoulder length. My genes have not changed so why is my hair so different now? Because I changed how I care for it. I am a firm believer that hair care is the way to discover what a person's hair is genetically capable of.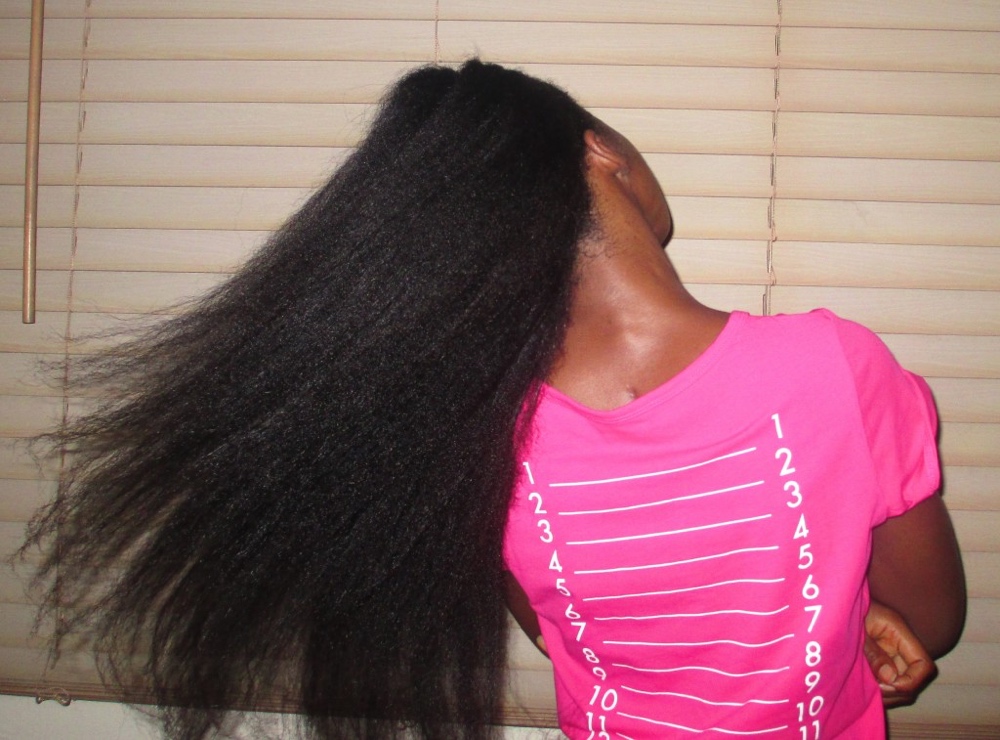 BN: What hair care practices would you say helped turn your hair from damaged and breaking to healthy and long?
OS: The hair care practices that saved my hair from self induced alopecia are;
Regular cleansing and deep conditioning
Moisturising and sealing
Protective styling including wearing wigs responsibly
Learning the difference between moisture and protein products and how to use them
Stretching my relaxers and following correct relaxing procedures
Doing everything in sections, such as – washing, applying products, detangling and combing.
Air drying instead of blowdrying.
Consistency with a regimen based on scientific facts rather than hair myths.
I know all this seems a bit extra but it works.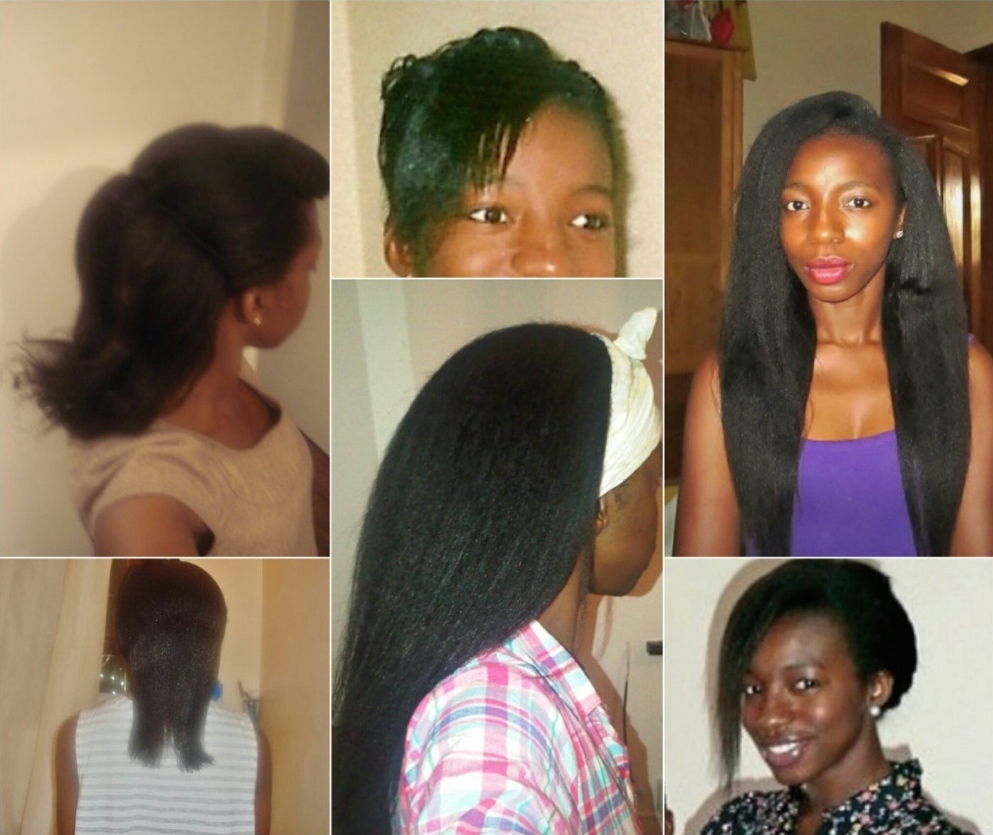 BN: Do you fully relax or is it texlaxed, how often do you relax and do you believe in spacing it out?
OS: My hair is texlaxed. I use Organic Root Stimulator (ORS) No base relaxer to texlax my hair every five to six months. I mix 3 quarters of my relaxer with 2.5 teaspoons of Olive Oil.
Relaxers should not be used more often than every 10 to 12 weeks to avoid over processing.
The longer you space out or stretch out your relaxers the better. However, hair that is due for a retouch/relaxer must be handled gently so that it does not break.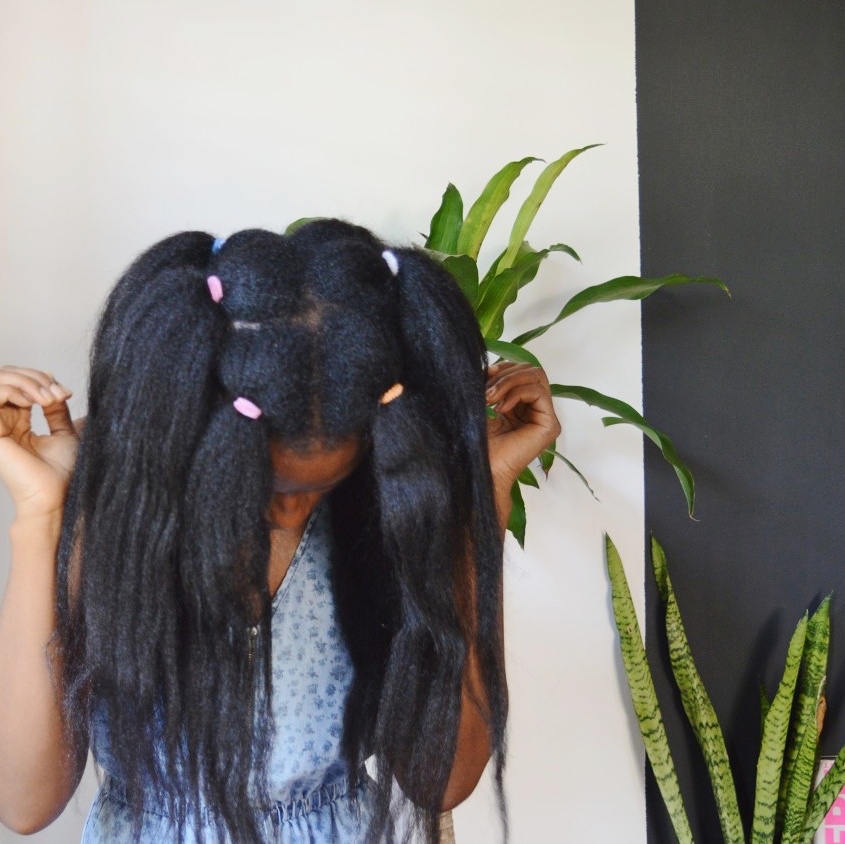 BN: At what age do you think it's suitable for a child to relax their natural hair?
OS: At the risk of being controversial, I don't think using extensions and relaxers on children's hair is suitable. Their scalp is not strong enough to withstand the weight and tension of extensions or the effects of chemicals the way the scalp of an adult can.
So much progress has been made in natural hair care and managing it should be pain free if correct practices are followed. I must stress however, that what works for many may not work for everyone so it is possible for a mother to make attempts to care for her child's natural hair and eventually resort to relaxing it.
I am not in a position to judge or criticize anyone. I can only suggest that it is only done after careful consideration and not on very young children like toddlers. Relaxed or natural, a good hair care regimen should be followed.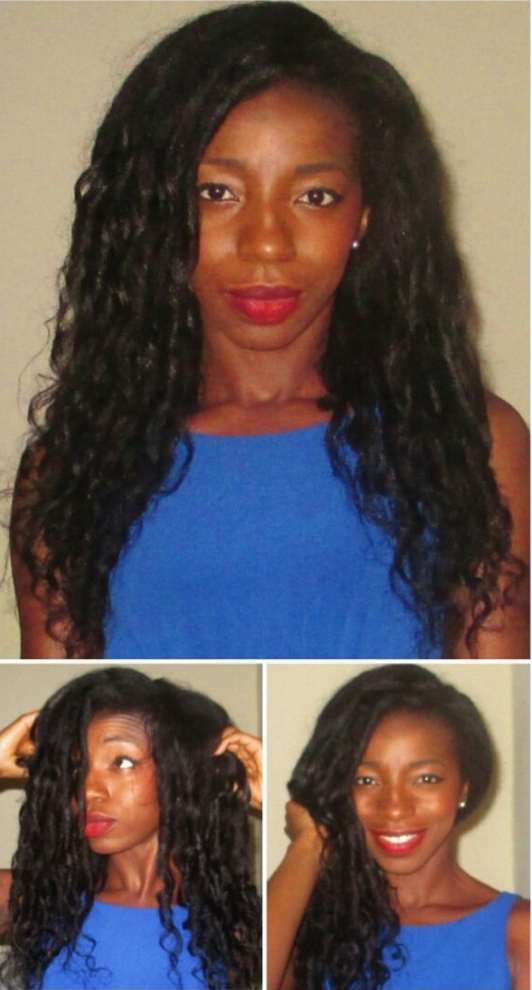 BN: Have you ever colored your hair, what was the result/outcome, would you do it again?
OS: Although I love coloured hair, I have never coloured mine. If I was natural I would colour it but because my hair is relaxed a further chemical service would lead to over processing and would cause more damage than my hair can tolerate.
BN: How often do you cut/trim?
OS: I trim my ends only when necessary. Currently, I tend to need trim two or three times a year. It depends on how consistent I have been with my hair regimens.
BN: How does climate where you live affect your hair and how do you deal with negative effects of climate?
OS: I find that my hair feels much drier in colder climates. Whilst living in the UK, it was much harder to keep my hair moisturized even in Summer months. The weather in Lagos is much more humid and my hair generally thrives better here.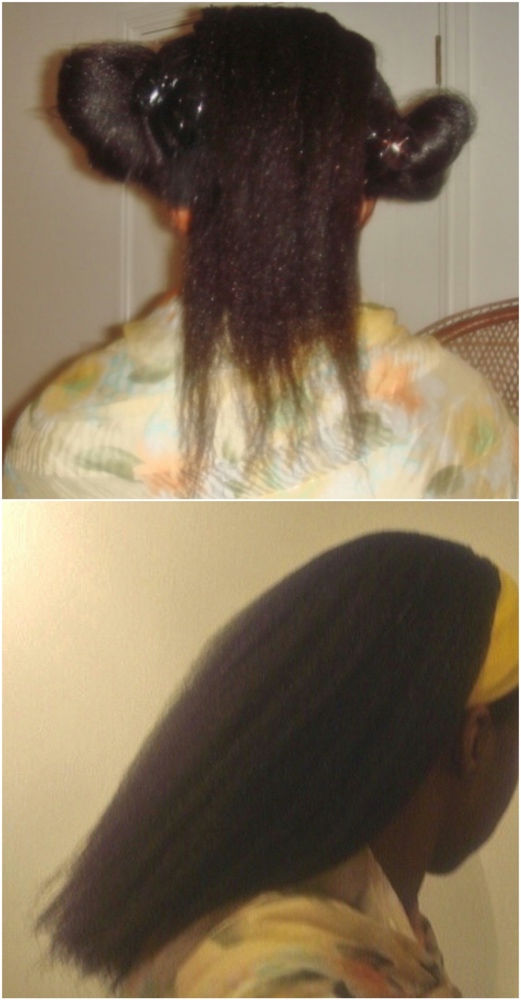 BN: A lot of ladies complain about breakage. Have you ever experienced breakage with your hair now, and if so what did you do battle it?
OS: I've been on a hair journey for a while so I pretty much have my hair regimen down. I only experience breakage when I haven't been consistent with my hair care. My hair breaks if I don't keep it well moisturized and if I don't detangle it often enough.
BN: What is your favourite type of protective style and how do you care for your hair when it's in its protective style?
OS: I am extremely lazy when it comes to hair styling and if a style takes more than two minutes to create, I see it as too much work. So easy to do protective styles, like buns and faux bobs, are my favorite. I must also say I love wigs; I wear wigs whenever I am very busy and don't have as much time to spend on hair care. I have a regimen I follow when wearing wigs and which can be found on my blog.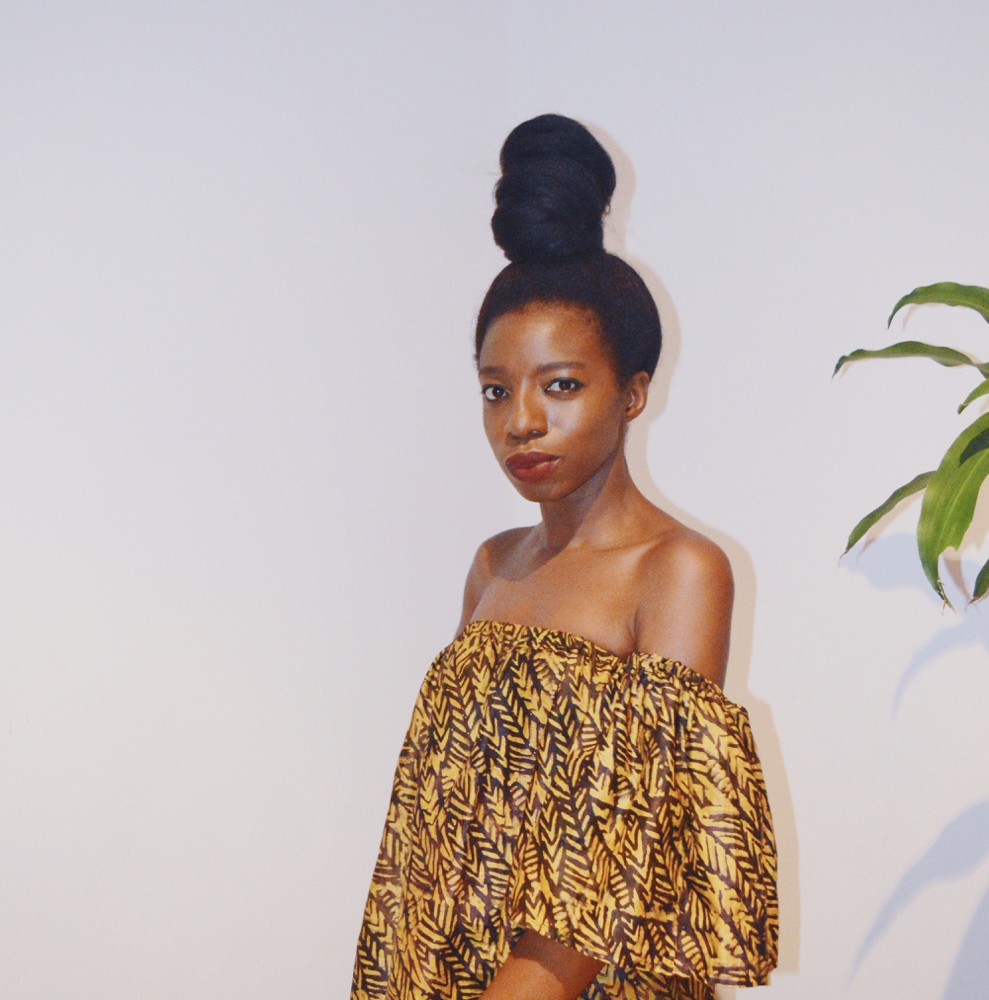 BN: Have you ever considered going natural or felt pressured to?
OS: I love hair regardless of if it is natural, relaxed, texlaxed, loc'ed, long or short. I see beauty in all the ways we as black women wear our hair. My own personal hair journey has always been guided by two considerations: what does my hair need and what am I willing to do?
I know that I would be able to care for my hair without difficulty if it was natural however I am not willing to stretch my hair regularly which is necessary for natural hair. I am also not willing to spend more than 2 minutes styling my hair. For these reasons, I decided that texlaxing was the best option for me.
Besides my hair has so much texture left in it that most people think I have completely natural anyway.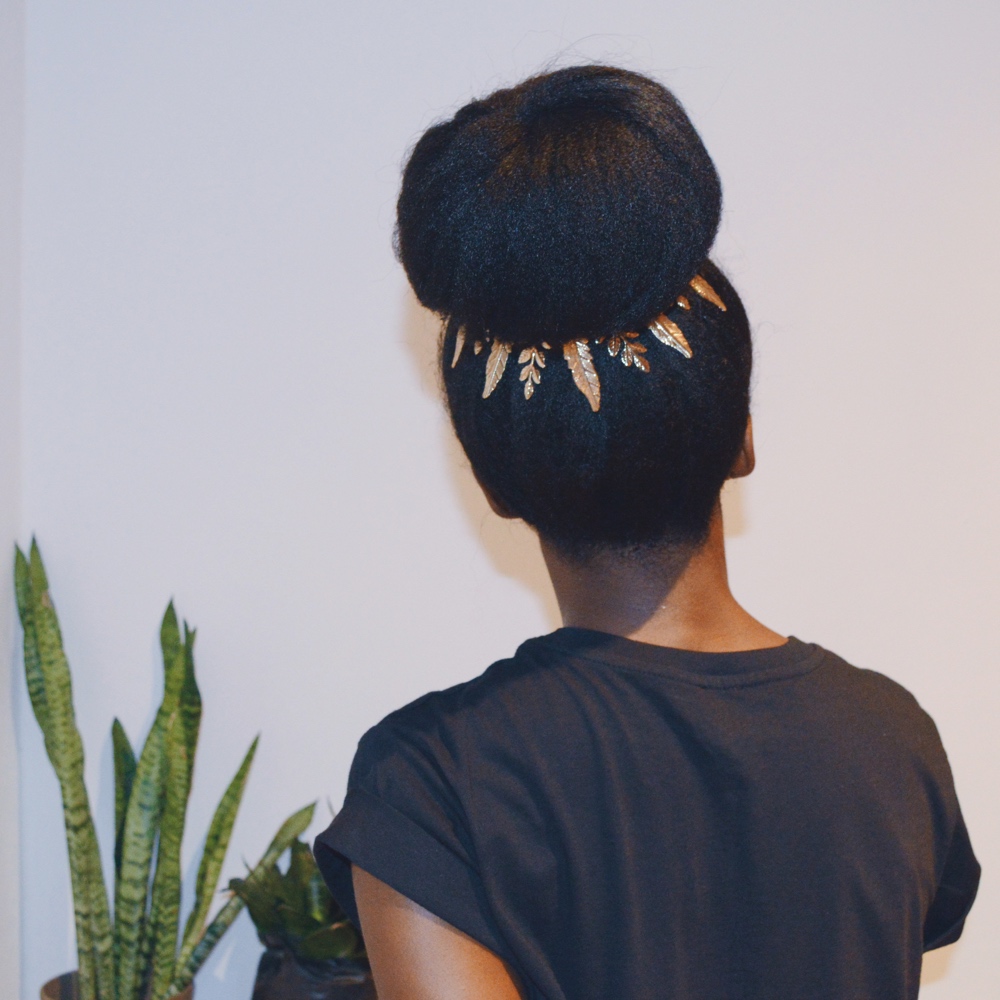 BN: What's your stance on natural vs chemical products?
OS: I am a big fan of natural hair products but I have nothing against products with chemicals either. These days many chemical products contain natural ingredients. My advice for product selection is to pay attention to how your hair reacts to products whether natural or chemical. Just because a product is all natural does not mean it will work well with your hair. I once used black soap to wash my hair in an attempt to incorporate more natural products into my regimen. The outcome was disastrous and my hair tried to divorce me that day and yet I have many friends who use black soap and love it.
BN: What are your favourite styles to rock and why?
OS: My favourite styles to rock are big buns, simple up-does, faux bobs and wigs. Laziness and the importance of protective styling is why I love these styles. I love big hair and because I have about 20 inches of hair to play with my buns are usually huge. The bigger the better.
See more Photos of Lade's Gorgeous Mane.
Thank you so much Lade for sharing your story!
***
To all my "relaxed-naturals" (I say natural because it's still your natural hair growing from your scalp), I hope you enjoyed this interview as much as I did, I've surely learnt a lot. Don't forget to visit her site for more healthy hair tips!