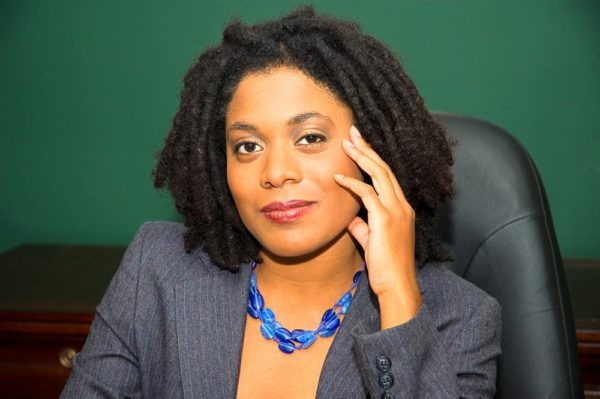 If there is one thing that people use as an excuse not to start something, it is funding. Funding for products, brand awareness, social media marketing etc. Startup owners need to understand that all they need is an idea and realistic/workable strategies. No matter how much money one has, if plans are not well laid out, there will be a problem.
I met a startup owner recently who told me she was looking to loan money from the bank. I was shocked because I wondered if her Nigeria is different from mine. She said so much about how she has planned to work so hard and pay up the money in 3 months. I am not joking at all about this story but I had to calm her down to enlighten her more about the economic situation in the country and then told her no bank will look at her sandals (she was wearing her product). Now, that's just one person out of many looking for ways to buy gbese. One of her plans for the money was brand awareness.
For those that have started, the issue remains brand awareness and how to reach their target audience. I totally understand because it can be quite tasking trying to convince people to buy your product or subscribe to your service.
However, there are affordable ways to create brand awareness and reach your target audience in no time. Let me share them with you.
Facebook Ads
If all you do on Facebook is keep up with friends and look for trouble, then it's time to change that goal. Facebook is getting better by the day and there are lots of features available on Facebook that millions of people are not aware of. You can run ads on Facebook for as little as N3000 and the specific people that you will like to buy your product. This feature is amazing. I have used it to reach out to quite a lot of people. Facebook Ads gives you the option of choosing your audience by gender, demographics, age of your target audience. Big brands use this lot and you should also take advantage of it.
Guest Appearances
So let's assume you don't have N3000 to spend. You should be able to create content about what you do. Try to enlighten people. Teach people. Give value. Place yourself s an authority. You can write contents and contribute to a blog. You can be a guest on podcast series. You don't need to be a blogger or a podcaster to take advantage of this feature. So, if you don't have money to throw around, simply create content and contribute to other platforms. You can collaborate with pod casters with a large following. Do not forget to add a Call To Action.
Collaborations
I am currently working on collaborating with a brand for iMAN 3 and I am reaping the benefits already. I have seen people who come together to run projects and I must say the results of collaborations are terrific. While others sit and think of competitors, you should plan collaborating with a brand and the effect is just 100%. Note that, for you to get this result, the collaboration must be of value to your audience. If you are a small brand, it is okay to collaborate with a small brand too but it's far more rewarding to collaborate with a brand with lots of audience. That will give you the recognition you need.
Giveaway or Contest
If you are on Instagram, you should know that this is one way brands use to create awareness. Your audience has to do something to win a product or service from you. There are many ways to go about a giveaway or a contest. You simply find what works for your brand and your budget.
Word of Mouth
This method is very traditional and very effective. Do not feel overwhelmed about how many people you will need to talk to. Instead, have a plan. For example, every month, I will talk to about 100 people about my service or product. If you can't do this through social media, then you do it via networking events. Always have a target. If you talk to about a 100 people, it's most likely that about 10 people will buy your product or subscribe to your service.
Referrals
This one works like magic. How? By giving value. Make sure you give your customer or your audience a lovely experience. Even if the experience isn't a 100 percent, try to be lovely and be genuinely interested in them. Some of them will refer you while for others; you might have to ask them to please refer you. Another way to go about this is by asking for testimonial. Let them post it on their Facebook wall or any social media account that connects both of you. That way, you have your testimonial and other friends get to see the testimonial and may want to try your product or service.
So, what's your favourite method for pushing your brand? How effective has it been? Do you have any other method not listed here? Let's talk. See you in the comment section.
PS: I am currently working on a social media planner that will give you tips on what to post and engage your audience for 30 days! If you run a business, you need this! Your audience needs to feel you and trust you. Most importantly, they need to buy from you. You can't afford to miss out on amazing clients and the money. It is totally free. Be the first to get it when it's available. Click here.
Photo Credit: Brett Rabideau | Dreamstime.com