They are Young, Clueless & Newlyweds! Watch Episode 1 of LowlaDeeTV's "This Is It" on BN TV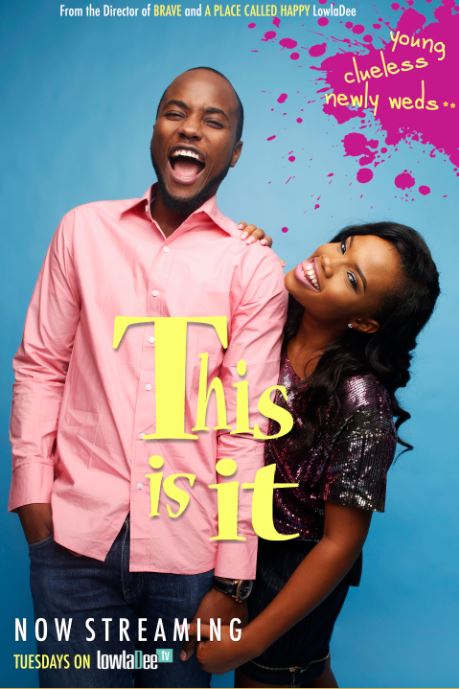 LowlaDeeTV, the producers of the multiple award winning short film 'Brave' have released the first episode of "This Is It" starring popular Kenyan actor Nick Mutuma as Tomide and introducing Nigerian actress Chiagoziem Nwakanma as Dede.
It also stars Stan Nze, Bimbo Ademoye, Bukola Oladipupo, Teni Aladese and Chisom Ofor, with Olumide Oworu, Joyce Maina, Linda Osifo, Ben Touitou, Kunle Coker, Tosan ugbeye, Asa'ah Samuel, as exciting Guest Stars.
The series, created and directed by LowlaDee (Dolapo Adeleke), follows the first year journey of the young, clueless newlyweds Tomide and Dede. Season One documents the first 6 months.
In this episode, Dede and Tomide are still in the honeymoon season. While Dede attempts a sexy move on Tomide, her friends barge in uninvited!
Watch the First Episode Below