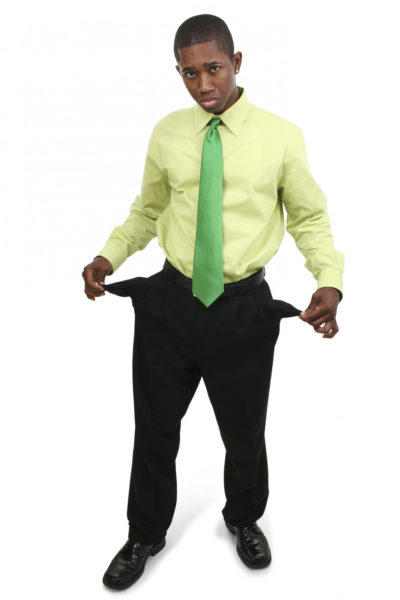 It is no longer news that the economy is very harsh at the moment, and salary earners are not finding it funny at all. The prices of commodities are increasing exponentially, yet salaries and wages remain stagnant. The economy has been branded a 'Buhari' economy even though this government are not completely responsible for the prevailing economic indices.
However, whoever or whatever is responsible for this economic hardship is not my concern and definitely not what this article is about. The deed has been done. It has happened, it has happened. We have found ourselves here. What do we do? This is what I want to share with us today.
This article is not anything close to the 'spend less, save more' financial education. Its content and suggestions are a bit unconventional, but they are universal principles that have proven to work across board regardless of your career choice, business interests or religious affiliations.
Below are the four hard tips to how you can, not just survive in this times but thrive in it.
Give
If you have never been a giver, this is the time to start giving. If you have been an occasional giver, double up on your giving. If you are a giver, continue to give. Do not relent.
One of the things this economy is doing to us is that, we are tempted to become stingy. We think the solution is in holding tenaciously unto the little we have. Nobody wants to share. Sorry to disappoint you. Nobody thrives financially by holding onto money like your survival depends on it.
The saying "Givers never lack" is not a cliché'. It is a universal principle of wealth attraction. You attract money by giving out money. If that does not sink, you can ask questions. Giving opens a portal of prosperity for you, irrespective of your religious affiliations.
So, as a salary earner, this is not the time to stop sending money to that niece of yours in school that is need of financial assistance. This is not the time to stop remembering the needy around you. At whatever level you are, there is someone your token can be a breakthrough for. Always seek for opportunities to be a blessing to somebody. You are not giving because you have enough. No; as a matter of fact, we have enough, because we give. In the universal order of things, giving precedes receiving.
If there is any thing I want you to guard yourself with in this times, it is that you should not allow this economic situation make you a stingy person. You must grow to that point where financial security does not mean money in the bank. Yes.
Produce
The people that are always at the end of the food chain are consumers, and consumers suffer the most in situations like this. If all you do is to consume, then it is high time you have a rethink. Nobody will thrive in these times by being just a consumer. Find a way to produce. Become more productive.
If all you do at work is to consume time, consume space, consume resources, and consume salary without producing results, you will find it difficult in this economy. Organizations will continue to downsize and right-size and the people that will suffer it are the less productive ones. Make it difficult for your organization to get rid of you. This is not a very good time to lose one's job. Don't make it easy for your employer. Even if they have to lay you off, let it not be on the basis of lack of productivity on your side.
Have a Side Hustle
The solution is not in having more money stacked up in the bank. Panic savings do not guarantee financial security, so I really don't subscribe to that. Panic saving is a negative energy that has a very high frequency of attracting other negative occurrences.
It is good to save money though, don't get me wrong. However, in times like these, you don't just have to depend solely on your salary. You might barely survive this time doing that. But if you must thrive, then you must have other side gigs that brings money to you. Invest your money wisely.
When I say invest your money, I don't mean putting your money in any 'get rich quick scheme' that will also be trending alongside this hard times, by capitalising on people's fears and anxiety. I am also not talking about long term investments like bonds, shares or stuff like that. There are everyday businesses you can inject your money into. As a career person you can have shares in small businesses around you by providing equity funding to that hair saloon, restaurant, shoe-maker, akara-seller, and so on. Just find a business that is not complicated, a business that is sustainable and well-structured and put your money into it. Many small business owners are in need of such little seed capital for expansion and you can leverage on that.
Earn ForEx
This last tip is definitely not for everyone, but if you can, give it a try. The exchange rate has not being funny lately. But you see, some people are actually reaping from the fact that the exchange rate is very high. Some folks are earning foreign currency in this hard times.
Personally I have not really earned so much of forex, but I got a taste of what it looks like to earn forex in this hard times when a few clients of mine that follow me on this blog paid me in foreign currency for services rendered. It just gave me a tip of the ice berg of what people that earn foreign currency enjoy.
I have a friend that exports Ankara shoes and bags. I have another friend that exports smoked fish. Not necessarily in commercial quantity though, but they are earning in foreign currency. They are soaring with the current exchange rate.
A senior friend of mine was complaining to me of how the exchange rate is dealing a heavy blow to her budget because she is sponsoring the education of four of her kids abroad. I actually felt her plight, but I advised her to find a way to fund their education from the US and not Nigeria. She has the capacity to have four children studying abroad at the same time, it is only wise to have a business or an investment over there that takes care of their education. No matter how small the business. It will go a long way in alleviating her pains.
In a nut shell, the way to thrive in the current economic situation is for you to develop the heart of giving, have an attitude of gratitude. Avoid fruitless arguments about who is or who isn't responsible for the economic mess. Find a way to produce and invest your money wisely. By so doing, your capacity will be enlarged and you will never be on the begging side.
Have a great day and stay productive.
Photo Credit: Photoeuphoria | Dreamstime.com