Boff & Company Insurance Brokers Celebrates 25th Anniversary | Unveils New Brand Identity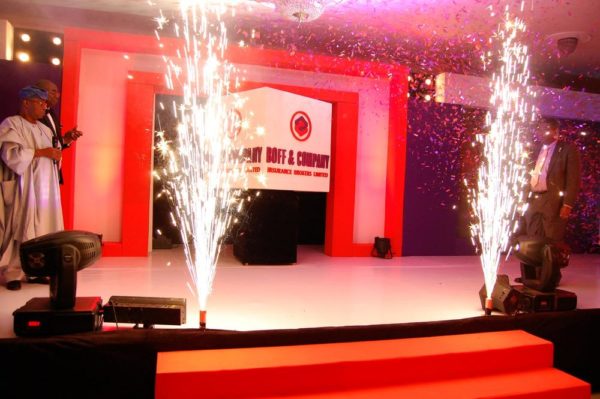 One of Nigeria's leading insurance brokerage firms, Boff and Company Insurance Brokers Limited, recently celebrated 25 years of excellence in insurance brokerage service delivery and the unveiling of its new brand identity, as it hosted some of its clients and stakeholders in the insurance industry to a glamorous event held in Lagos.
Speaking at the event, the Chairman/CEO of Boff and Company Insurance Brokers Limited, Babajide Olatunde-Agbeja stated that the dream for which the company was established 25 years ago was to operate a professional brokerage firm with a mission to offer its clients unparalleled personalised services.
"We knew that an average person likes attention and he will stay with you if he feels that you have his interest at heart. We set out to market private companies as most government parastatals owed premiums and were used to paying premium in arrears," He said.
Agbeja commended the National Insurance Commission (NAICOM) for transforming the profession and making insurance a more attractive and professional industry through the implementation of 'No Premium No Cover' section of the insurance act which mandates that premium must be paid before and cover is provided. He said, "Insurance Brokers are the best kept secret in the business world. Many companies have suffered huge losses by not insuring through brokers. A good broker will ensure that her clients operations are adequately covered and all claims paid timely. No good broker will relax until his clients claims are paid to his satisfaction."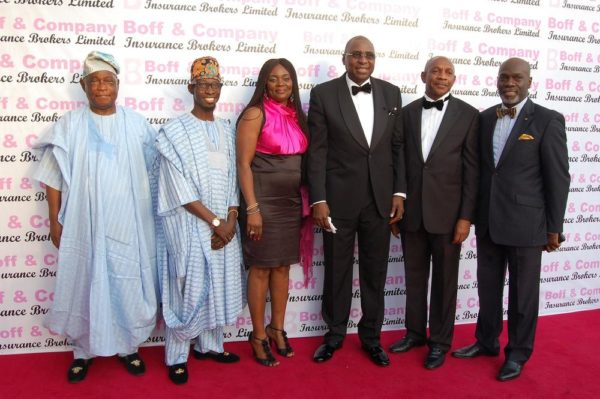 Also speaking at the event, the special guest of honour, Dr. Oba Otudeko commended Chief Agbeja and his team for running and sustaining a professional company for 25 years which he described as a rare feat for Nigerian companies. He advised other Nigerian companies to emulate the professionalism and integrity for which Boff and Company is reputed for.
In his own remarks at the event, the Deputy Commissioner for Finance and Administration, George Onekhena, who represented the Commissioner for Insurance, Mohammed Kari at the event stated that the 'No Premium No Cover' policy introduced by the National Insurance Commission has attracted international support for the industry.
According to him at the initial stage it looked as if the policy was unachievable but with time operators in the industry adapted to it and started yielding positive results. "The policy has increased the premium incomes and profits of most companies and thereby improved the industry at large," he said.
Speaking on the International Financial Reporting Standards (IFRS), he said the policy has become a success story and most companies are now keeping to time, making sure that their accounts are in order and meet the deadline for submission.
As part of activities at the event, the company unveiled its new brand identity – the new logo which comes in purple and orange, depicting two interlocking rings showing the connection between Boff & Company Insurance Brokers Limited and its esteemed clients. The colour purple signifies nobility & trust while the orange colour promotes a sense of wellness and energy.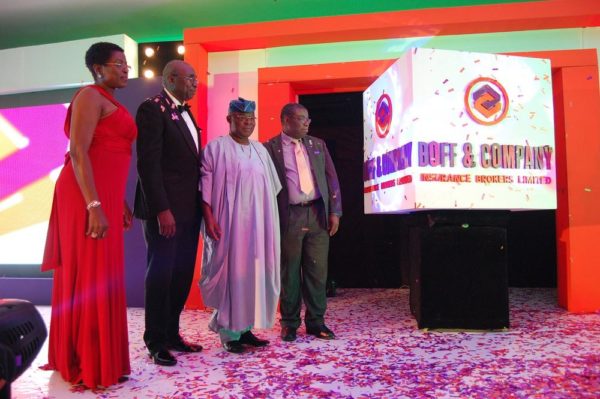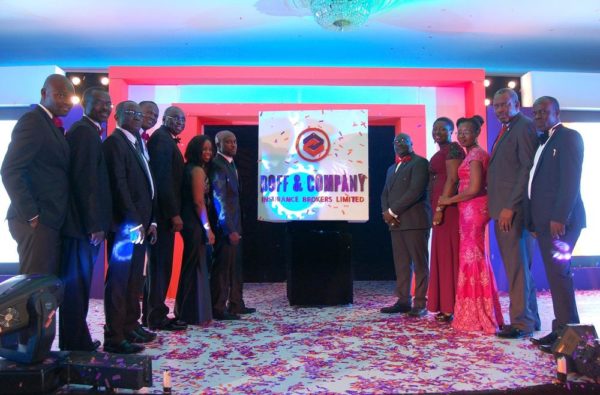 The company also used the occasion to recognize the hard work and excellence of its long serving employees, some of whom have invested between 10 and 20 years of dedicated service with a special recognition award for the longest serving employee – Kola Mojeed Adegoke, a senior superintendent, having worked for the company for 23 years.
_______________________________________________________________________
Sponsored Content