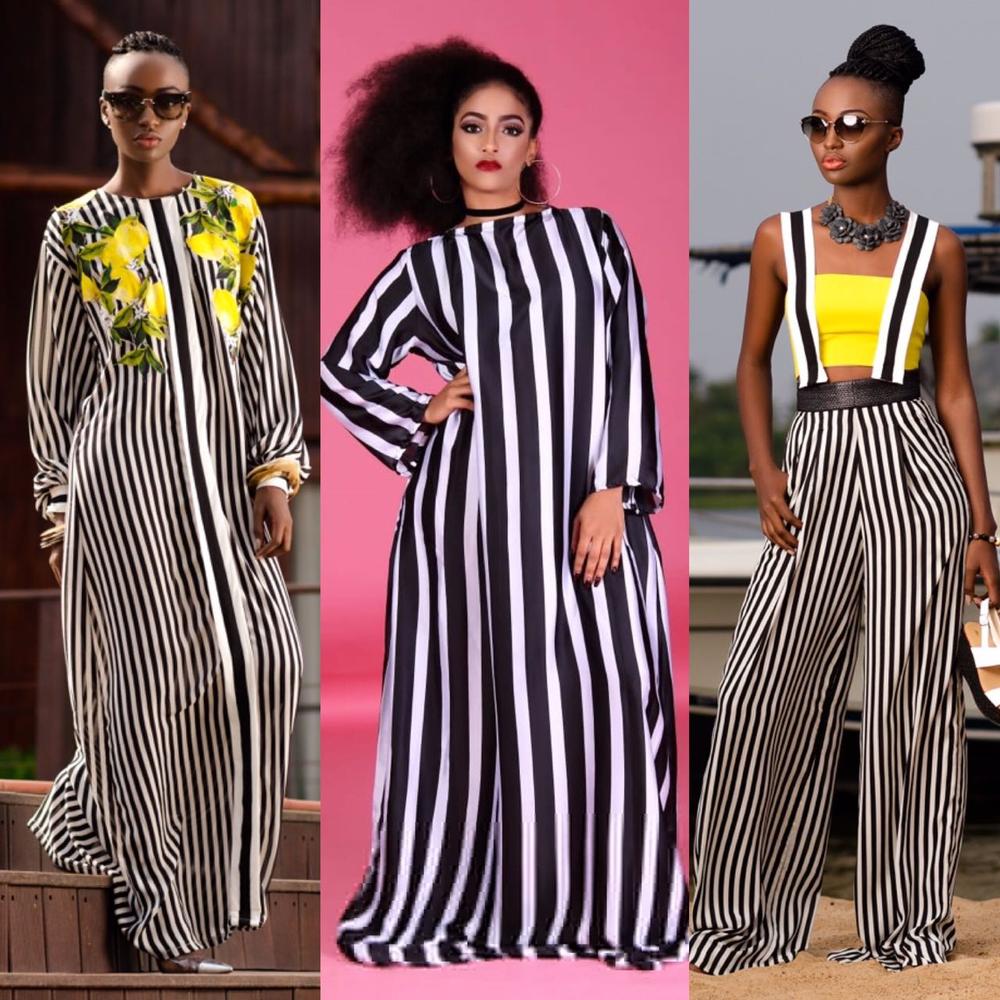 BN Style presents Collection Conversations, a weekly round up of all the collections and look books from African designers featured on BN Style from the previous week. Collection Conversations features Eki Ogunbor & Richard Akuson sharing their individual thoughts on featured collections from the previous week.
So, let's get started.
***
Richard: Sevon Dejana. I commend the great effort put into the collection and as much as I have one or two stand-out pieces, I'd like to mention that in the bid to push the boundary, I find that this collection falters. It crosses the thin line between futurism and practicality. The cut-outs don't look meticulously done, the edges of those suspended peplums look badly done
Eki: I totally agree with you. It's a great idea/concept but it wasn't executed properly or at the best quality. Look at the hem line on this dress.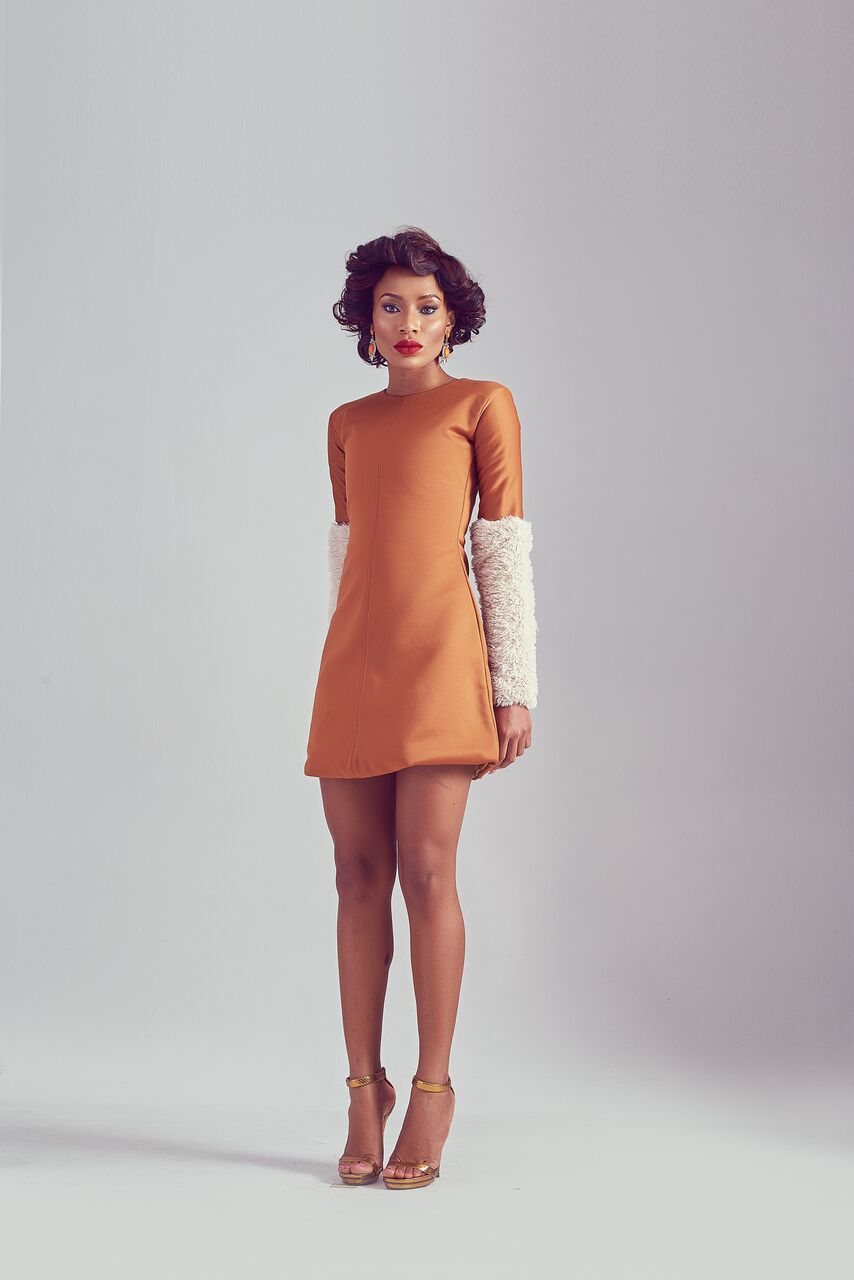 Eki: Everything looks great on the dress till you get there and it's like what's going on? Is this an intentional bubble? Why not just go all the way with it and make a bubble skirt?
Richard: Exactly! This shape does not mean anything to me, I do not know if that was what they were going for.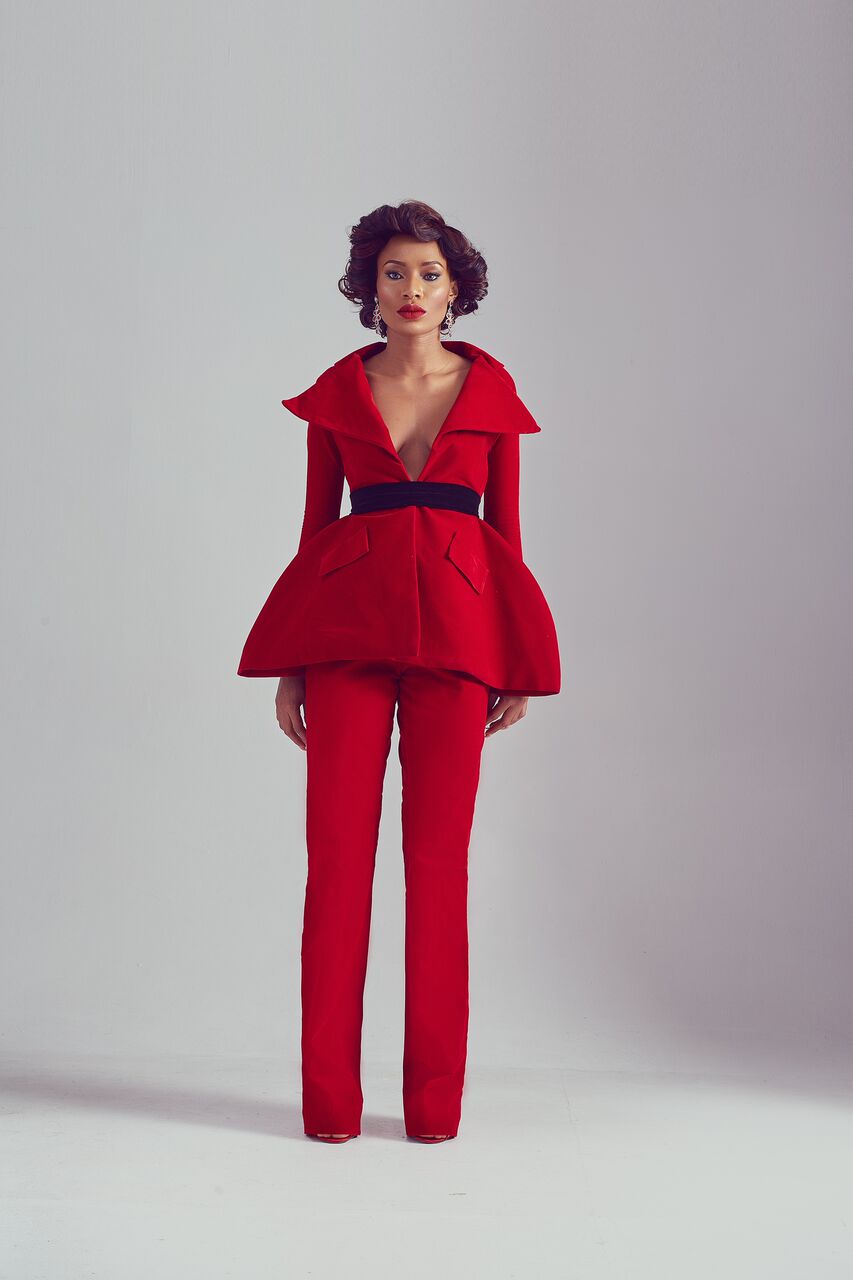 Eki: I don't like the exaggerated peplum look either but that's just me, I love peplum but I don't need that much of it. To be honest, I thought that was the futuristic thing you were referring to earlier
Richard: These seams appear tacked than tailored (on this purple dress)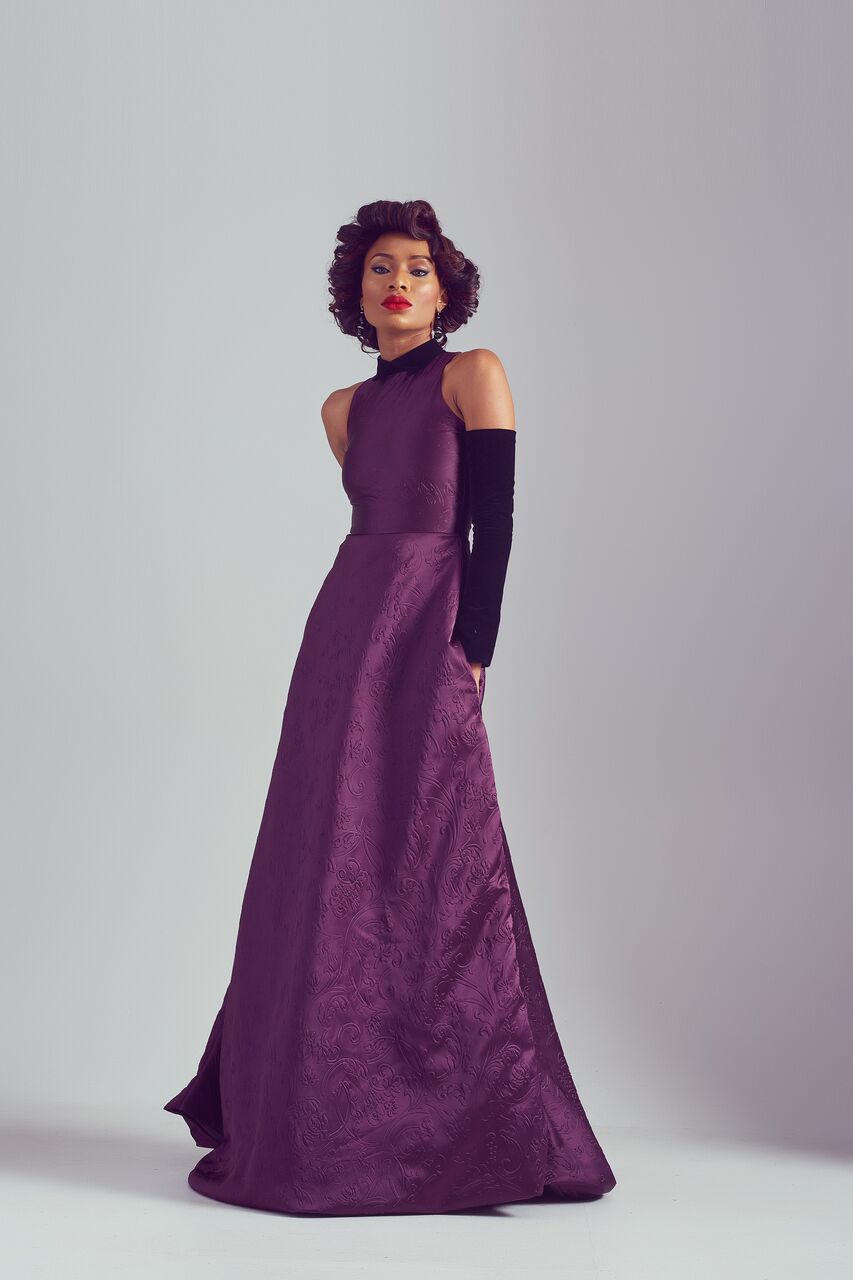 Richard: These sleeves are just beyond human comprehension. No one can see beyond them and envision themselves wearing the jumpsuit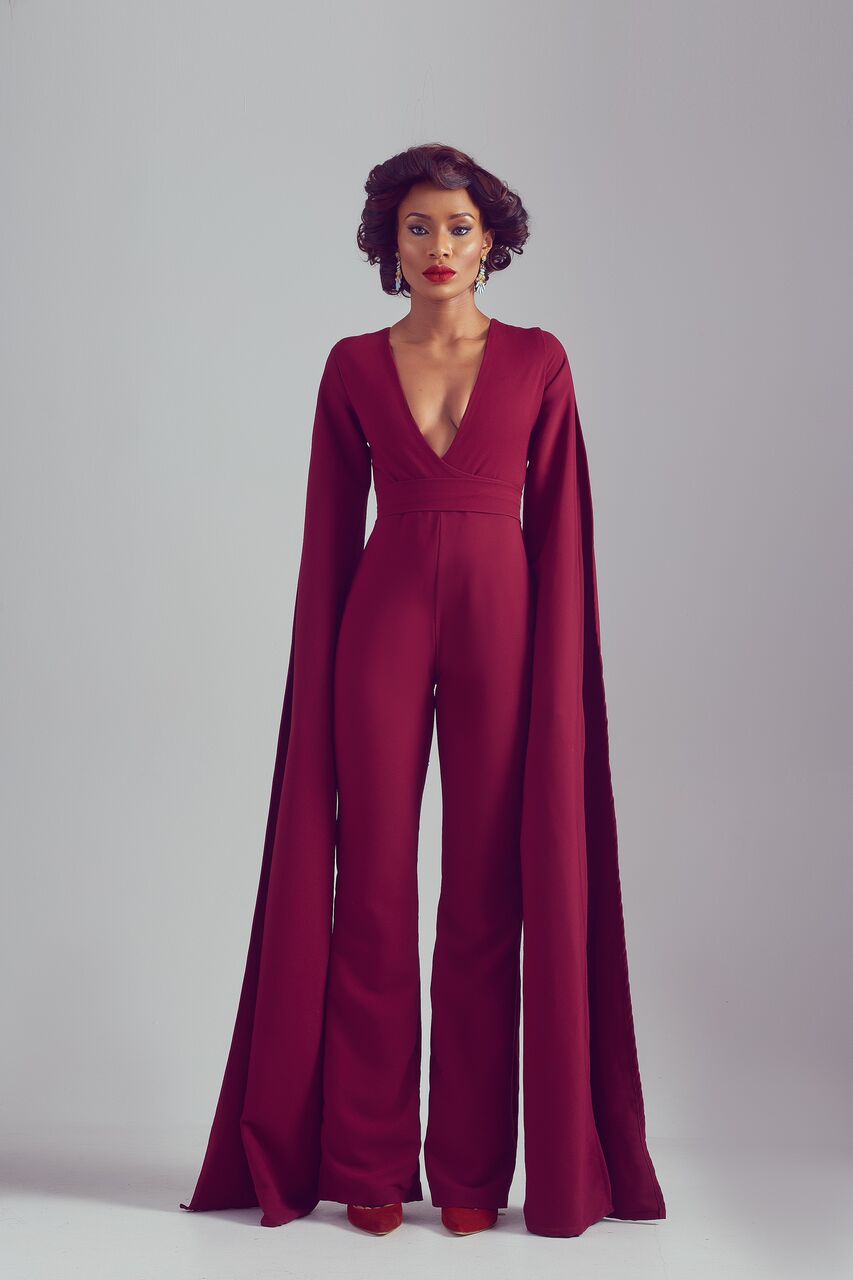 Eki: ??? @ human comprehension
Richard: And these too. Would have been a great dress without the detachable sleeves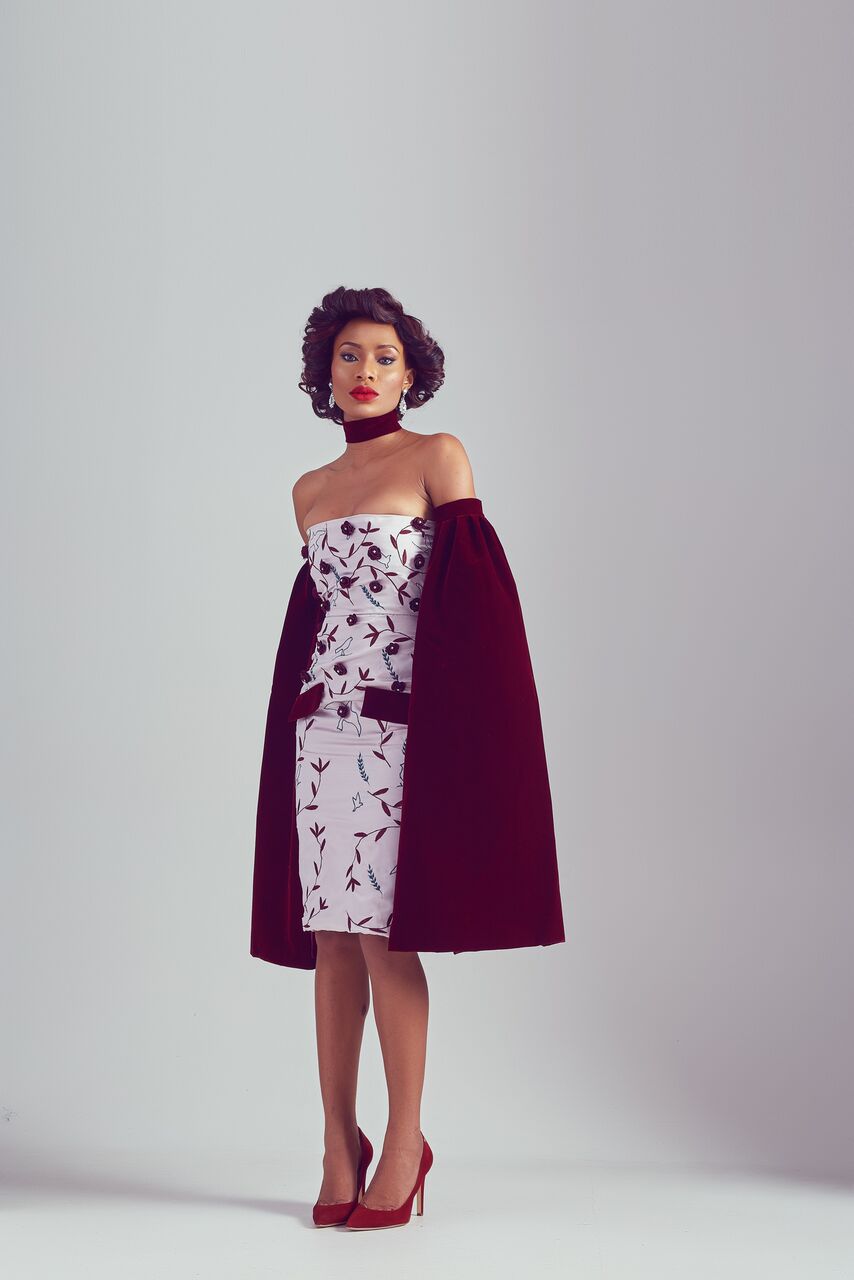 Eki: Yup. Love the fabric
Richard: Exactly! This cut out too was not carefully done. I wonder if they use patters or draw lines on the fabrics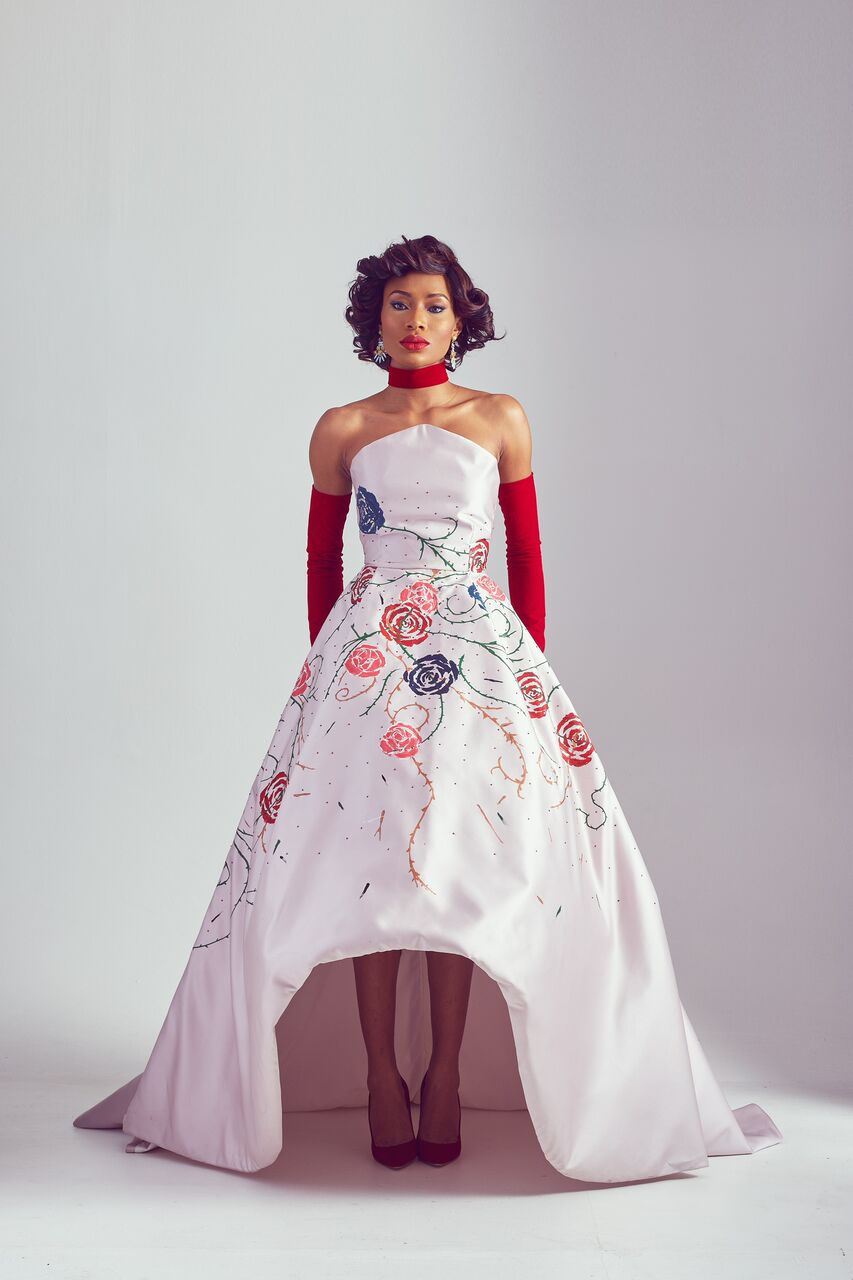 Richard: But beyond the shortcomings, I found these pieces quite interesting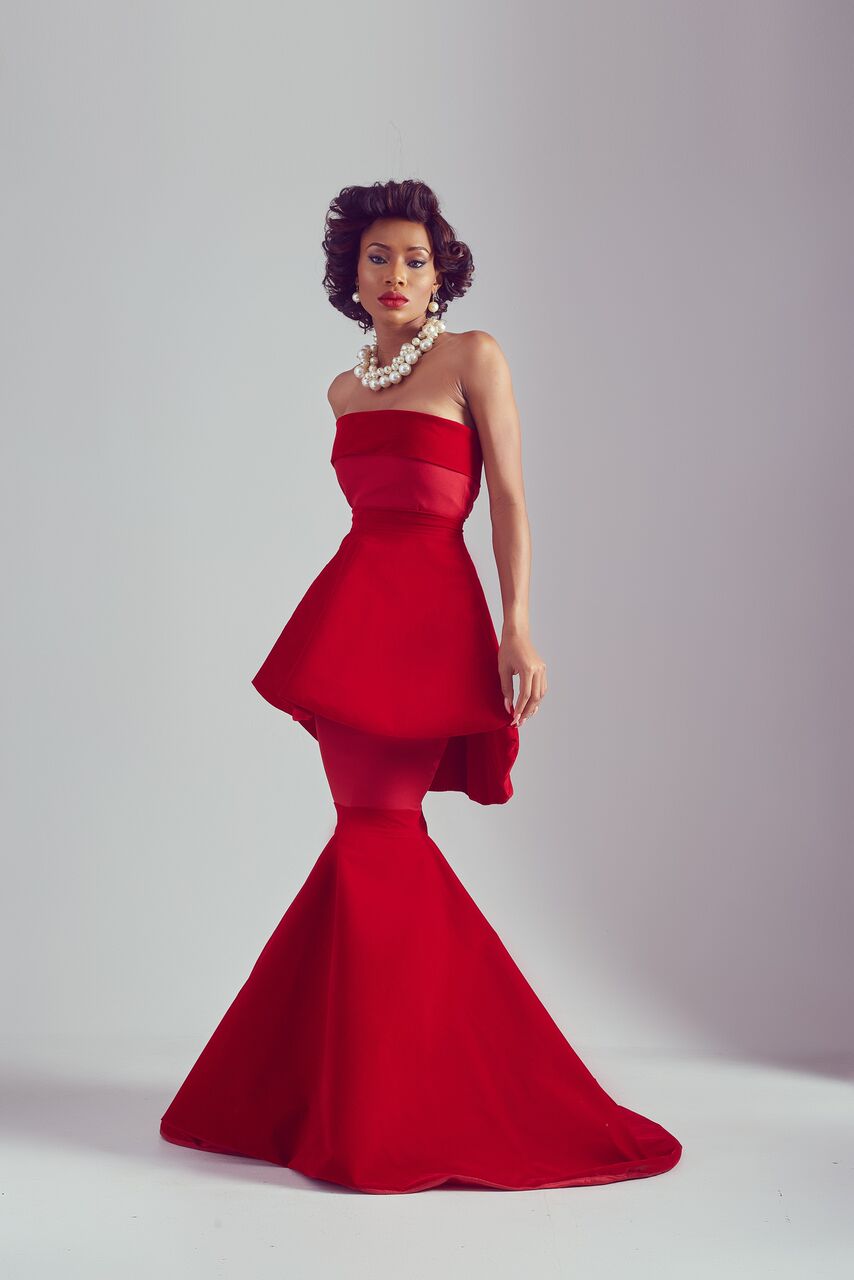 Richard: This however looks like something I have seen before.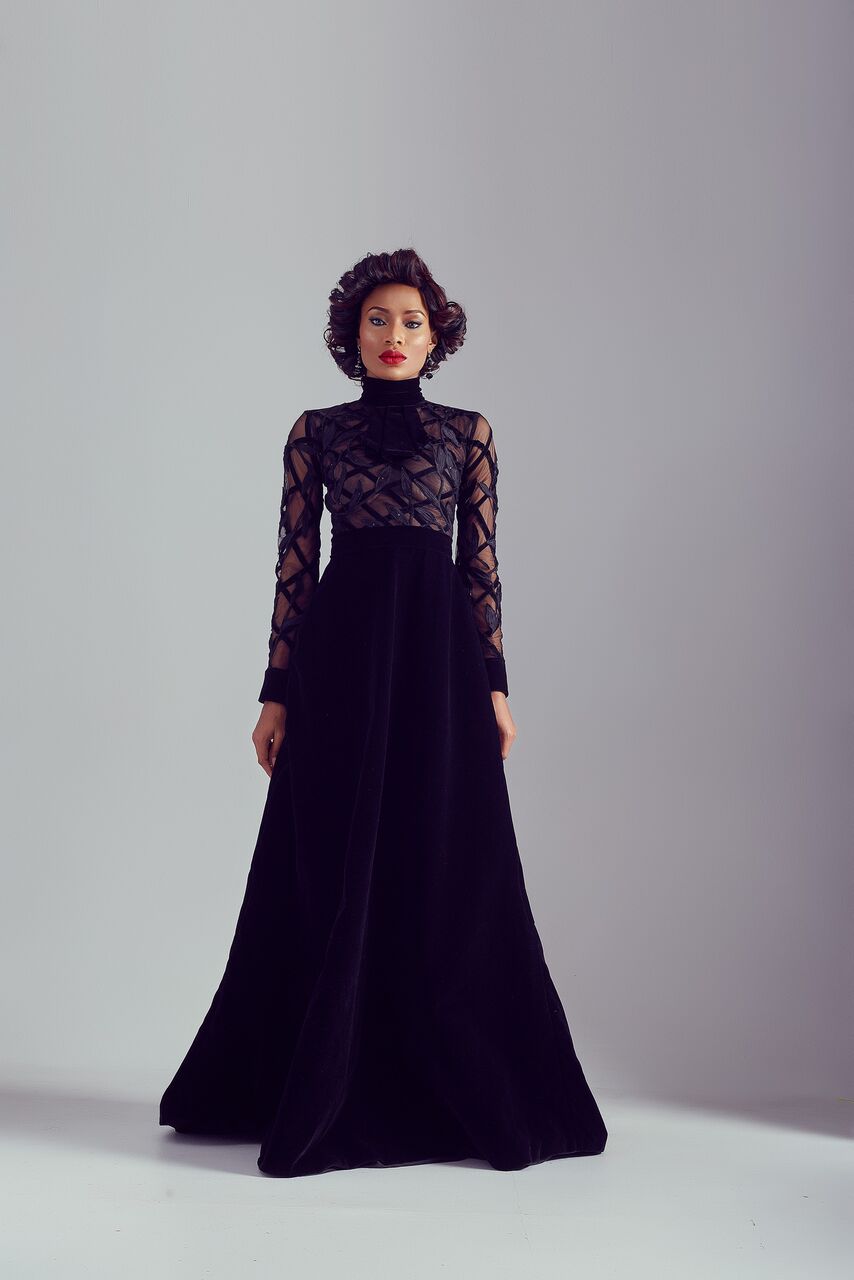 Richard: I don't remember the brand's name right now but I have seen something nearly the same. Got a fave?
Eki: The black one you just mentioned because it's the only thing I can see myself possibly wearing. Did you see the comments on this lookbook, the comparisons to Weizdhurm Franklyn?
Richard: This one we just reviewed?
Eki: Yes
Richard: Yes, yes, it was Weizdhurm I was thinking of! I remember reviewing his collection on BN
Eki: Yes! Cuz now that I've read it, I totally see it
Richard: And this has such a striking semblance, even the construction. Lord, I should read the comment section more often, I was busy trying to remember the name
Eki: Yup! Our BellaNaijarians go HAM. Ok let's move on
Richard: Yes! BellaNaijarians never forget even when we do. That's all I can say!
Eki: ?
Richard: Abbyke Domina. Have you noticed, that Abbyke appears to be a much more compelling stylist than a designer?
Eki: Yes
Richard: I mean, these dresses are fine, coming from a tailor, but really, I wouldn't expect this from a first year design student. It is just a regurgitation of things too familiar to be repeated by a designer. I've followed her campaigns and featured most on BN, they were so lovely. But this is just a drawback in my candid opinion
Eki: Going through her Instagram page (@abbykedomina1), she clearly has a great eye for prints. Even though I wish she'd do more with the design, I also like basic styles as well to be honest, especially when the prints are gorge and I'm guessing that's her thing. So in my opinion I like the prints used and ease of the designs but, I would like to see more creativity.
Richard: I do see your point with the eye for prints
Eki: That being said I have no fave piece, but my fave print is this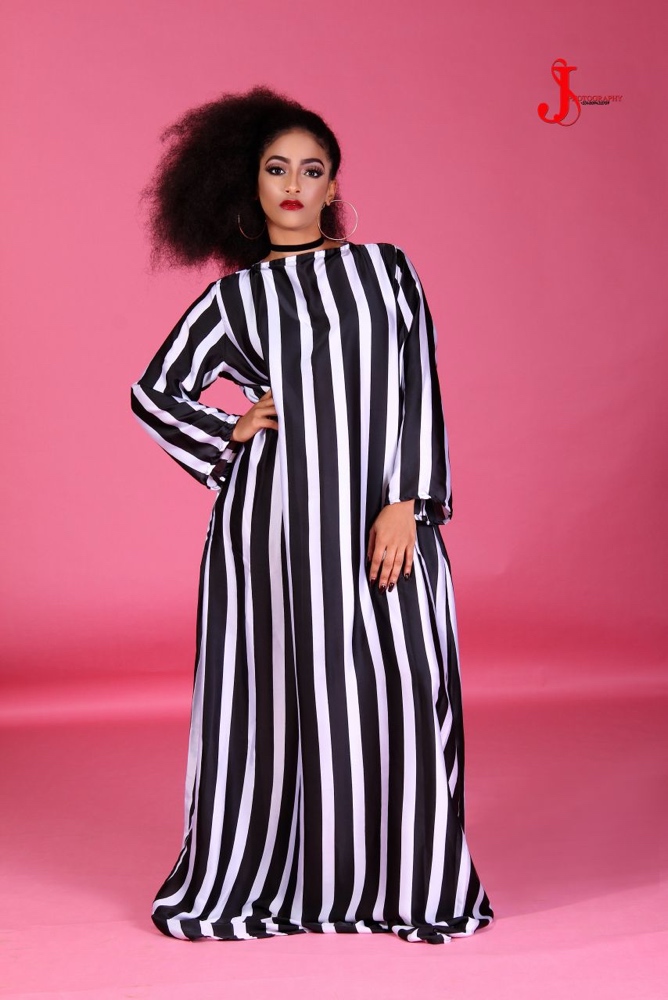 Richard: I have no fave piece either
Eki: Just try… At least pick a print, a pose, or a photo Lol
Richard: Ok. This but just the print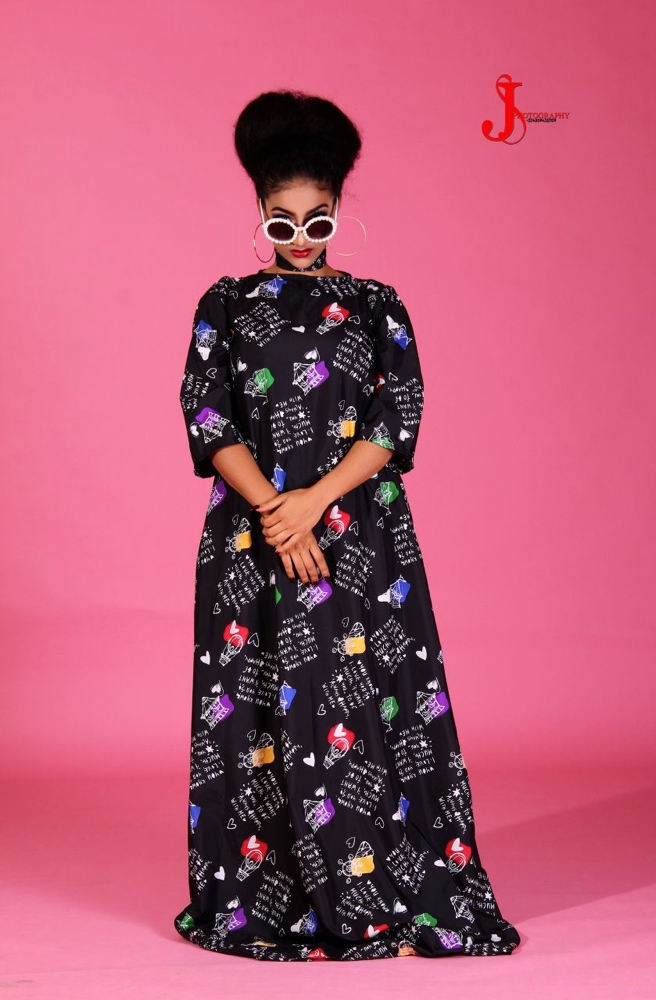 Eki: Ok. Totally Ethnik next
Richard: So, there's a lot to look at, that I'm hardly focusing on anything, but that could be a good or bad thing, I don't know. But it's a vibrant collection – which is always exciting to look at. But I only have a few pieces that I found to my liking
Richard: They're simple and straight to the point.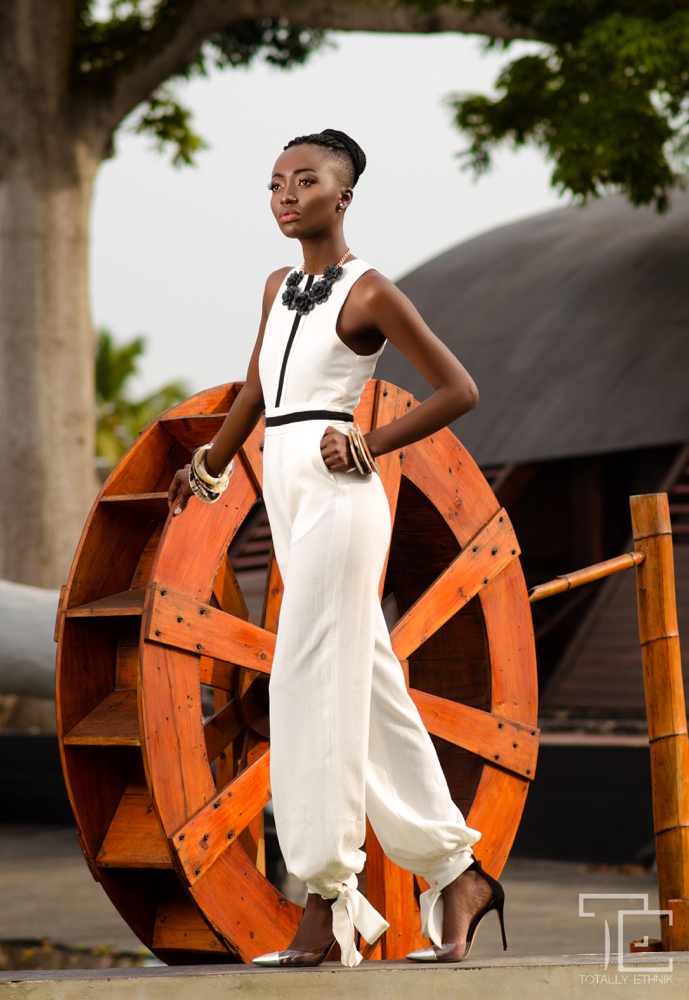 Richard: They aren't innovative, but the neatness of cuts and tailoring compensates for that. However, I found one pieces that wasn't tailored to my satisfaction. Look closely at the hemlines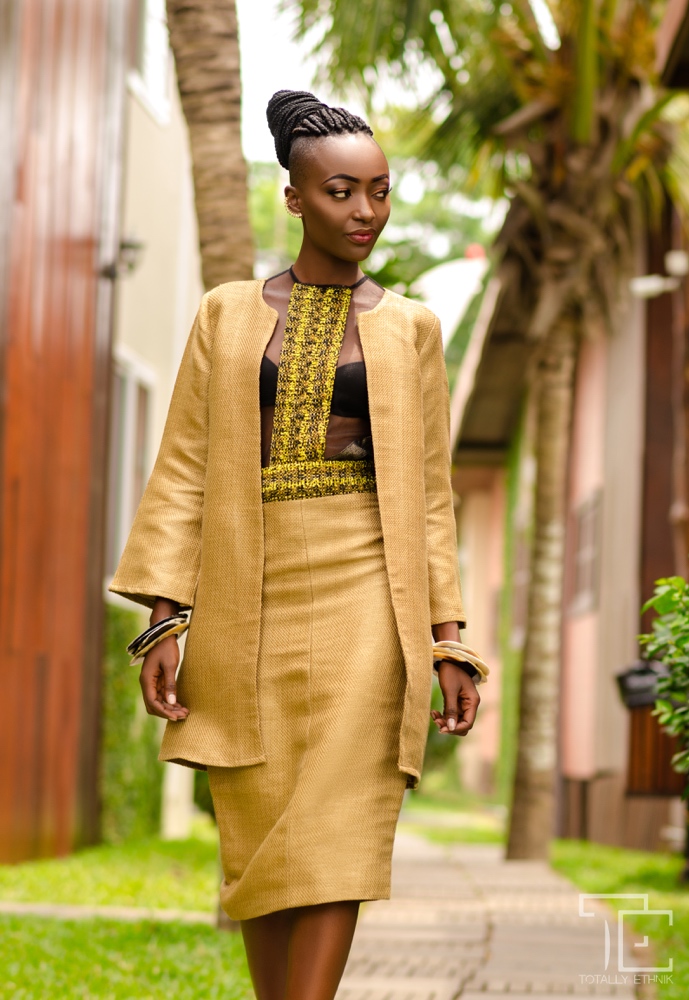 Richard: And the seams on the coat, too obvious
Eki: I liked a lot of things in this collection, had a few of my favourite things, stripes and fruit! Lol. Wanted you to notice how lace appliqué was done here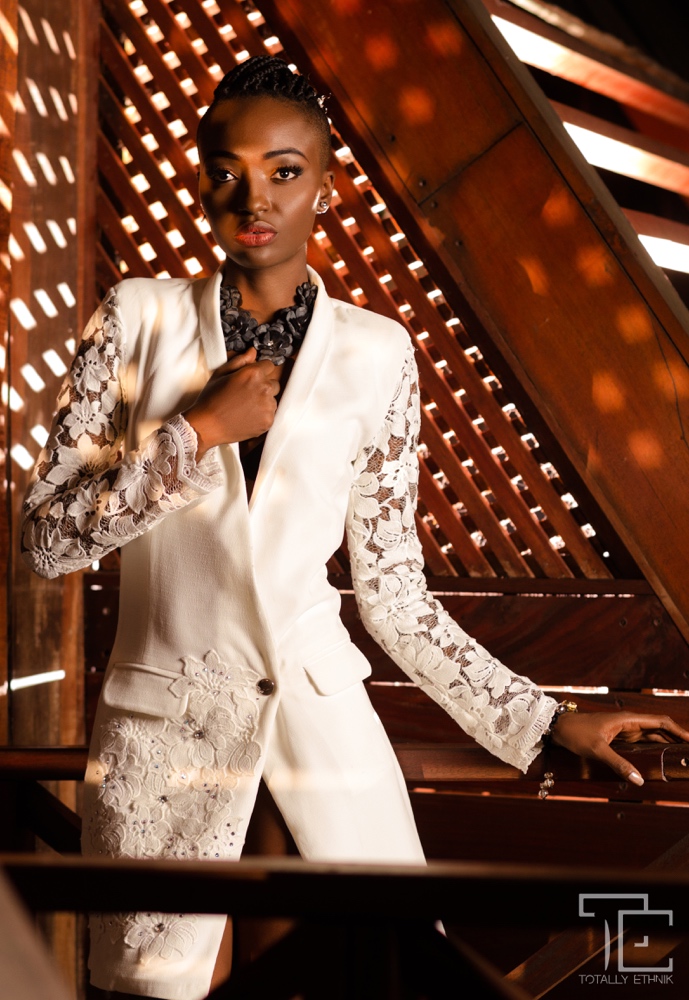 Richard: Lol @ stripes and fruits. Yes! The white blazer yea!
Eki: Compared to be horrible ones we have seen before, they should comman* learn
Richard: True Yes!
Eki: Yup! Even the lemon cut outs on the stripes, done very well
Eki: I love the styling and the photography as well, the scenery etc, love it all! The only thing I didn't like are these pants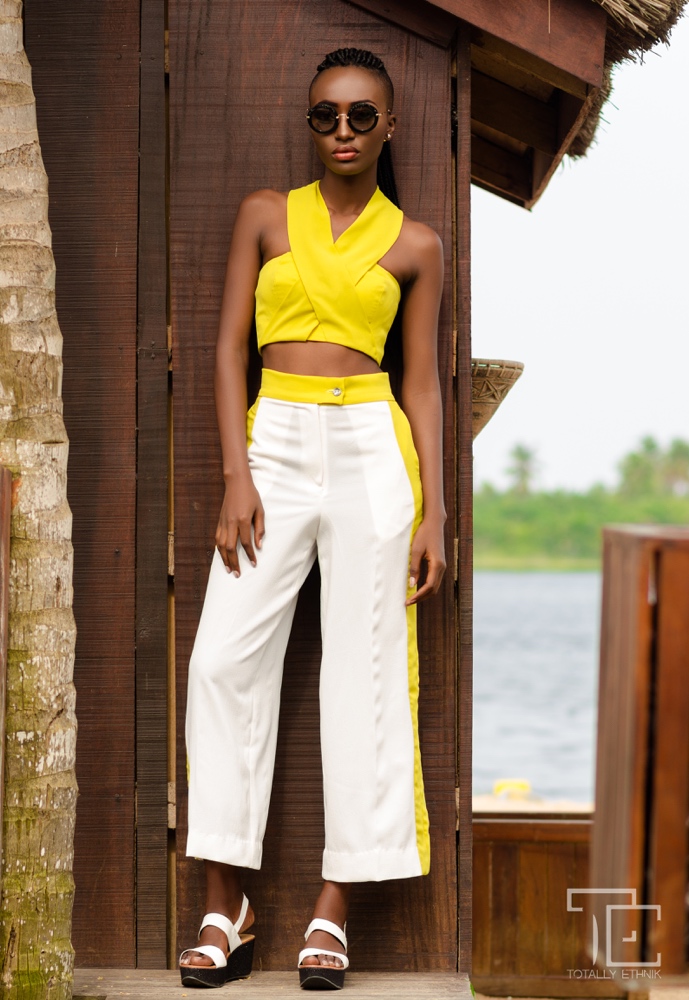 Eki: Even the top I almost don't like it
Richard: The scenery for me didn't help. They shot the lookbook anywhere they got, even in a keke. Which if I', speaking honestly, didn't tie in with the rest of the locations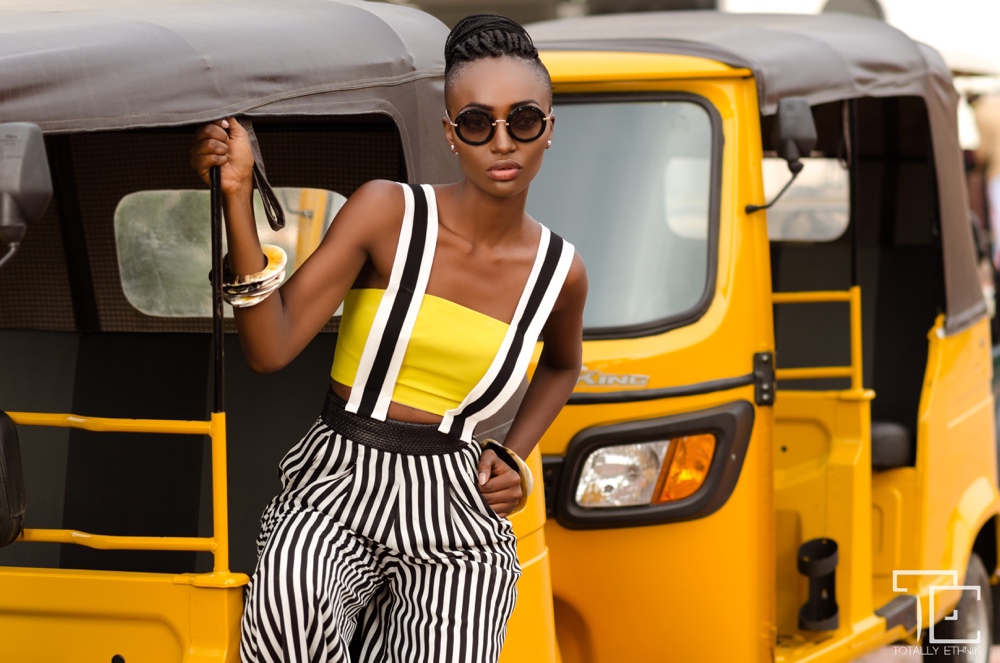 Eki: I like the keke. The yellow was perfect for the colour palette of the collection. I don't think it had to tie in. But that's just me
Richard: I feel they could have better coordinated the shoot. It is all over the place in my opinion, especially juxtaposed to the prints and bold stripes, there was need for uniformity
Eki: Initially I didn't like this top.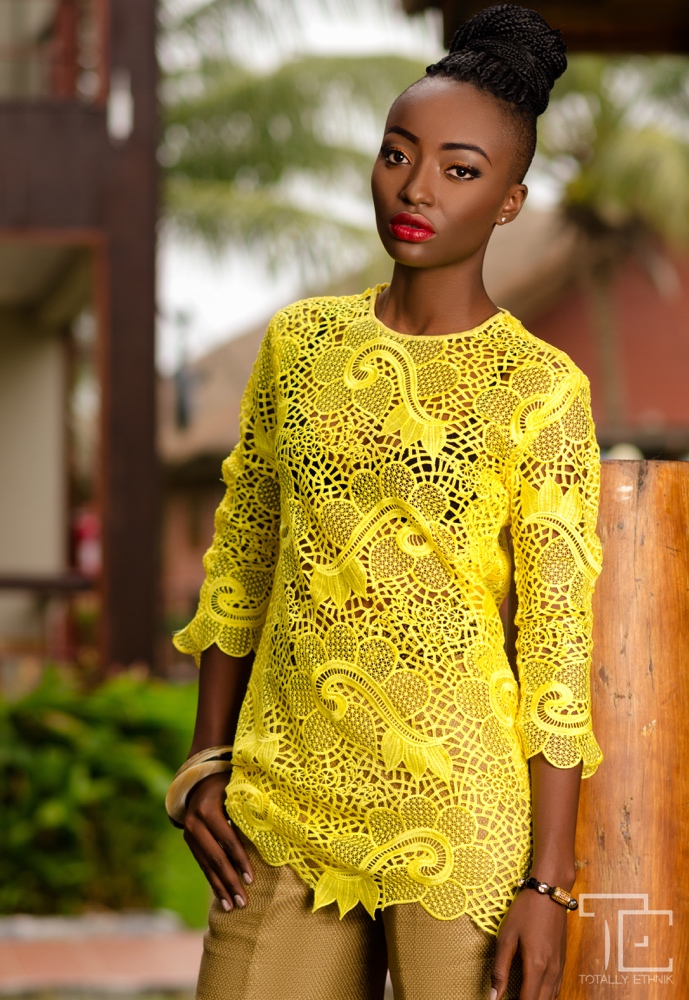 Eki: I thought why so boring but it still fit in with everything else, cuz of the colour. Then they paired it with lemon print pants and also had the lace fabric for another look (a short dress) so it tied in nicely so I just allowed it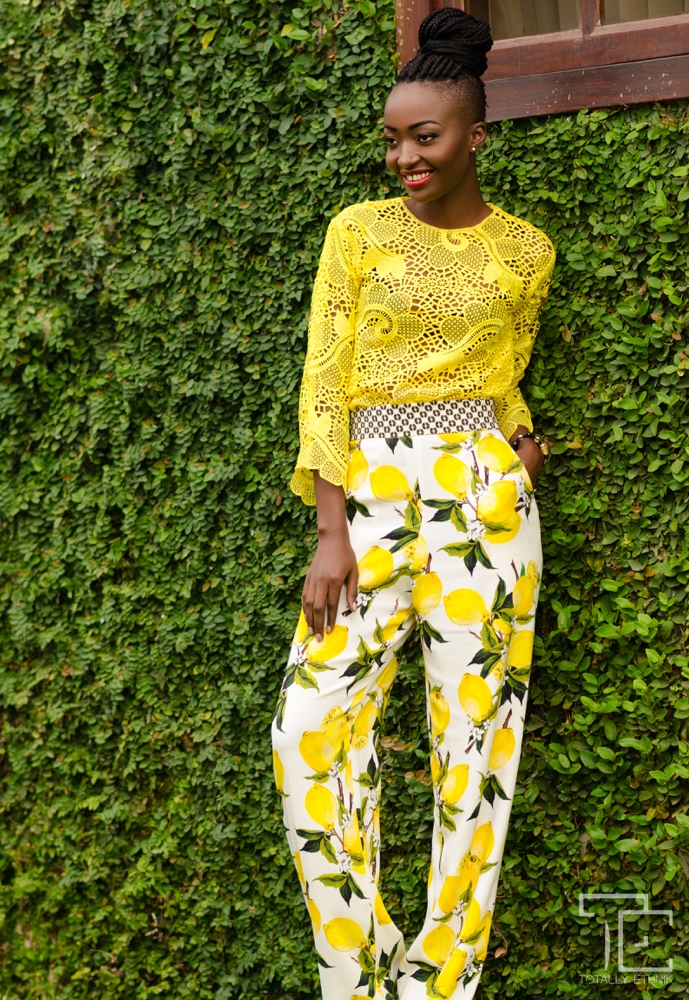 Eki: It almost reminded me of that purple dress from Bibi Lawrence last week. Every other piece is nice and fancy
Then you'll just throw in ONE basic look… Don't kill it for me.
Eki: But yes, my fave… Is hard to pick. I like the white jumpsuit but why are the pockets showing! ?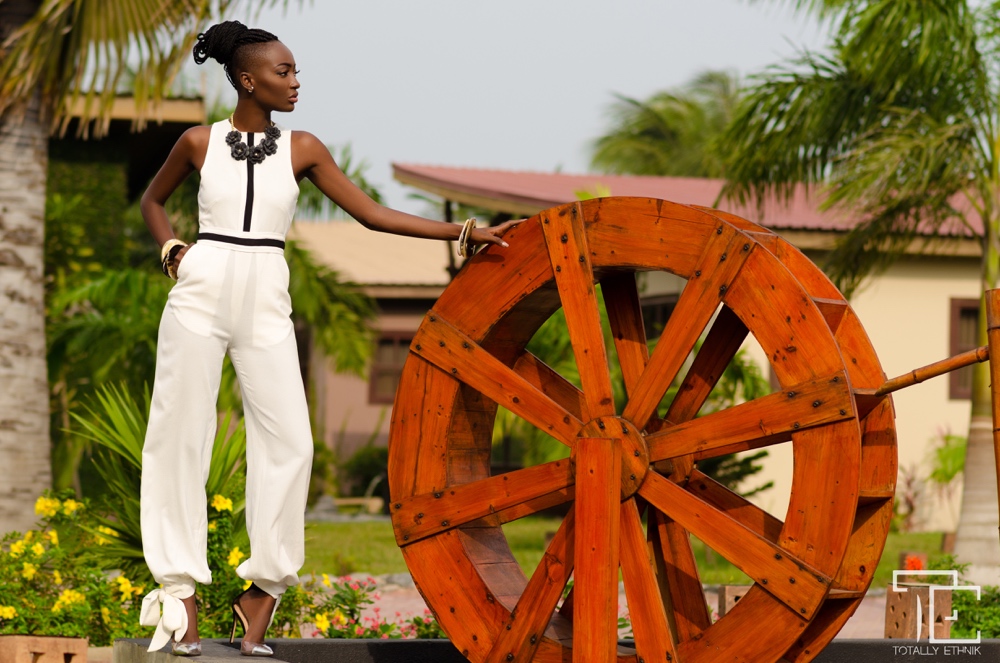 Eki: Love these lemon pants, so lemony (Wendy Williams watchers know)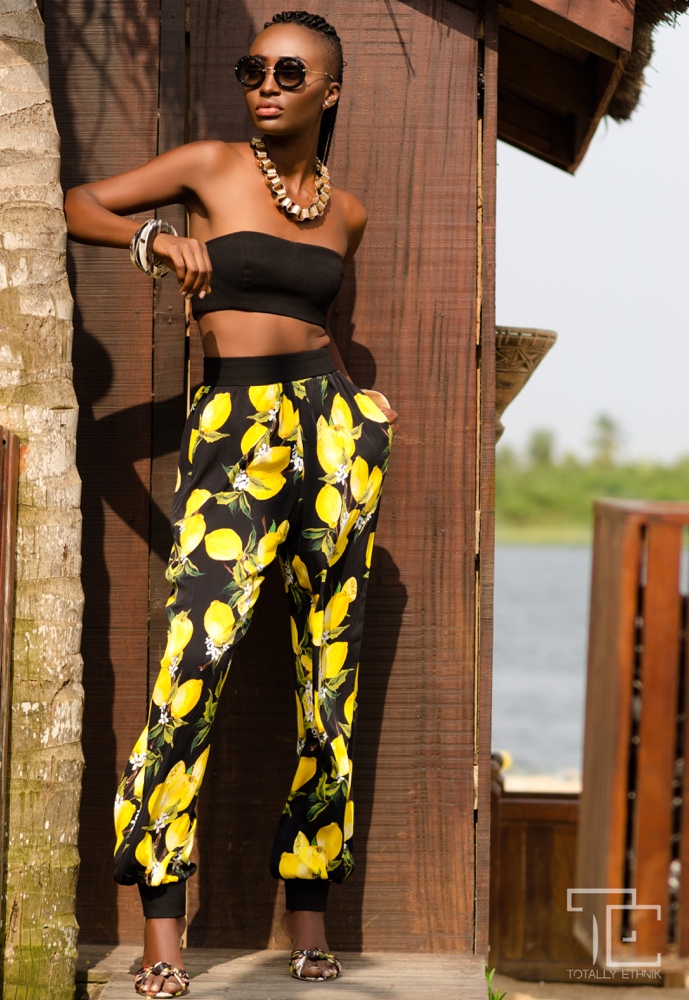 Richard: Hahahaha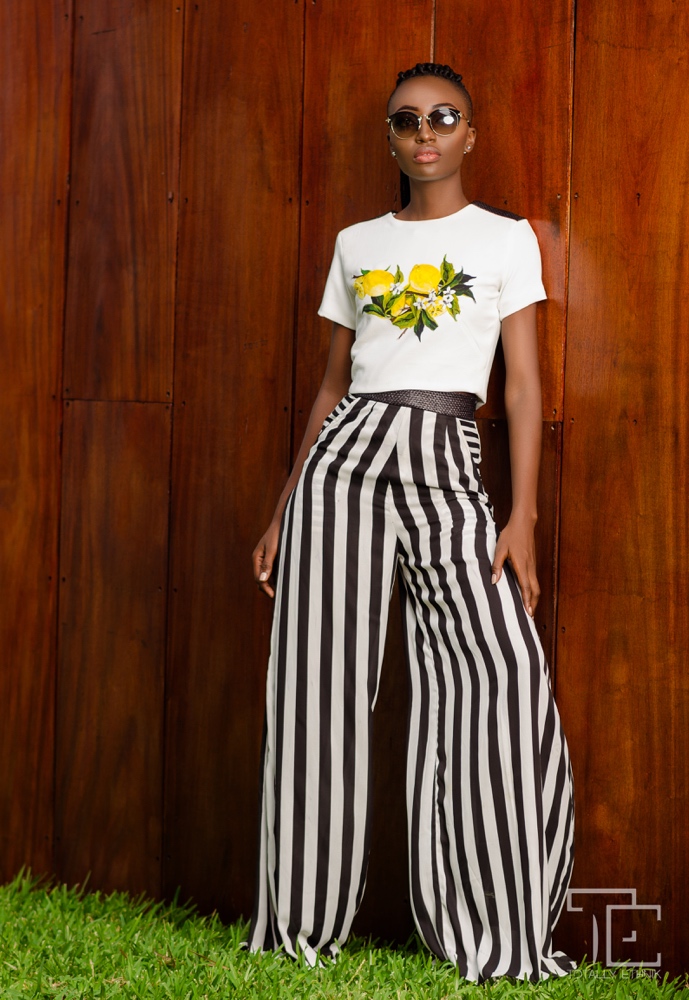 Eki: Also love that top but my one favourite thing if I had to choose and wear right now (in my size of course), would have to be this yellow dress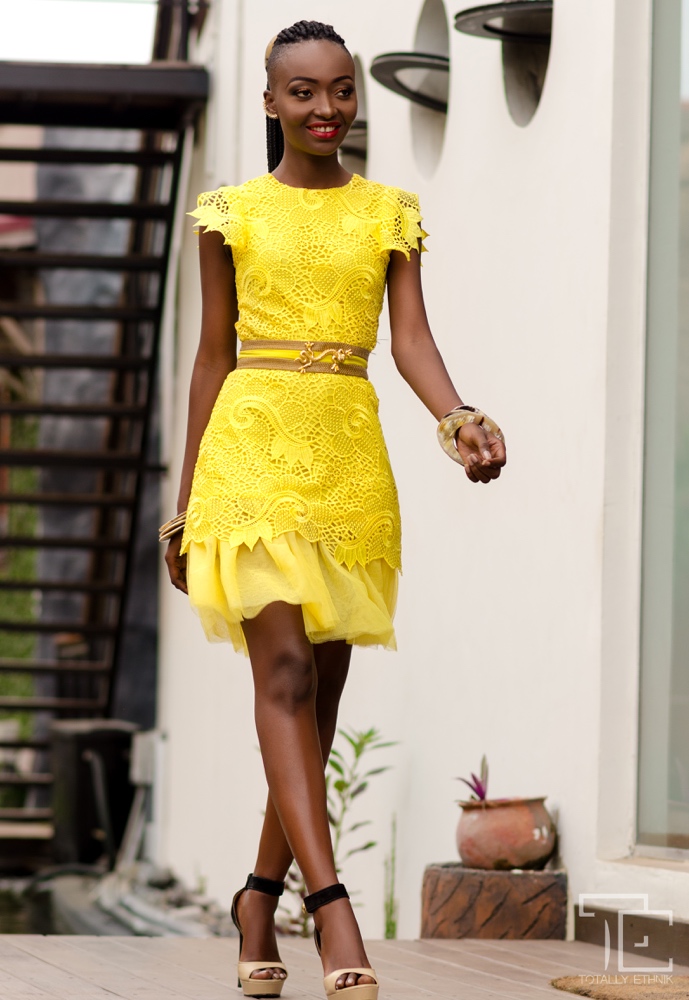 Eki: And this one too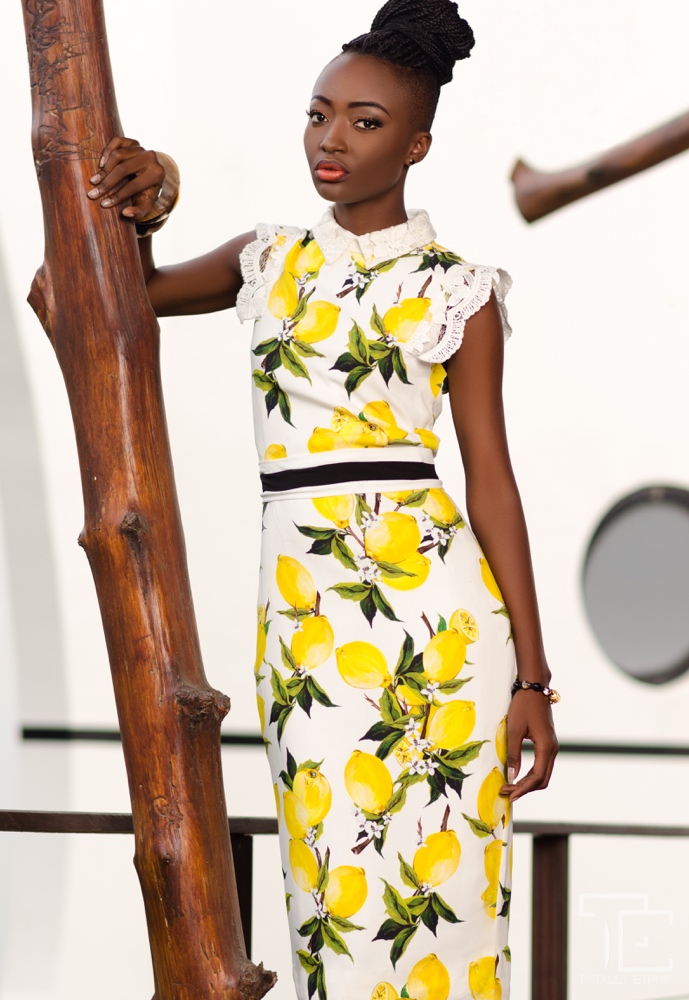 Richard: Lovely choices
***
The title today was inspired by all the stripes in this week's edition of CC.