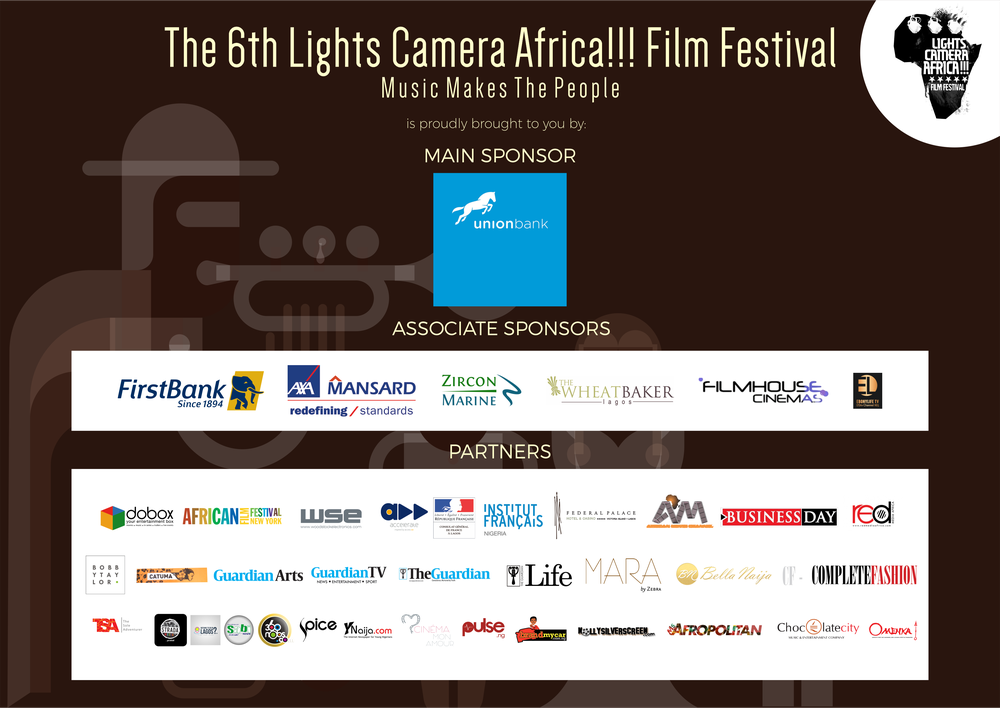 If the importance of a festival can be conveyed in one statement, then this should serve for the Lights, Camera Africa film festival: It has provided a number of Nigerian filmmakers with an opportunity to show films that may ordinarily go unseen. It has been especially good with young and new filmmakers.
A few years ago, Kenneth Gyang's Confusion Na Wa opened and closed the festival. That film remains one of the better efforts to have come from New Nollywood. The 2016 edition had, Abba Makama's Green White Green, a film which aspires to filmmaking artistry, received marquee status, opening the festival in some style. Iquo B. Essien's paean to an American city, New York I Love You was screened — as was Udoka Oyeka's short film No Good Turn.
Here are brief reviews of some of the highlights of the 2016 Lights, Camera, Africa film festival.
House of Nwapa
The filmmaker Onyeka Nwelue who directs this documentary has quite the reputation. Colourful and controversial and a self-proclaimed attention seeker, he is himself the product he sells best. That can be a good thing for an artist in this culture where artists are seen as not particularly worth investing in—unless they are pop stars. Unfortunately, those same qualities are why his documentary on the late novelist Flora Nwapa, who deserves more from Nigeria, comes off sometimes as a well-meaning joke.
A rambling piece of cinema, House of Nwapa has so many parts that are entirely needless and have nothing to do with the central character. At times, it is difficult to tell who exactly is that central character: Is it Nwapa or Nwelue? Our director puts himself in nearly ever shot – even in interviews where other people have things way more interesting, than Nwelue's outfit, to say.
His viewers are, however, lucky that he gets superb interviewees as subjects. For this he gets commendation. Wole Soyinka shows up but hardly has anything grand to say. He was perhaps overwhelmed by Nwelue. Nwapa's brother is an absolute delight, a man with candour who sees his opportunity to be associated with literary greatness and takes it. But nobody beats the writer Mabel Segun. She is combative, brilliant and honest on camera. Any reader/writer who watches her may long for a time when competition and clear-eyed criticism were part of our national literary culture.
No Good Turn
At the start of No Good Turn, there is blood, there is blasted flesh, the camera lingers on a leaking stump that once was a leg. These are the sights of a hospital in Boko Haram territory. A bomb has just gone off. An officer (Norbert Young) tears through the hospital seeking a terrorist now admitted.
Young chews the scene, relishing the holy anger of his cop character. "You've even sedated him and he's sleeping in peace," he says angrily when he comes across his quarry. It's a fairly effective scene even if the clearly fake blood on his exposed white vest is distracting. Young chomps the scene to bits, capping his performance with a dramatic fall.
The higher quality of Young's acting becomes evident when the doctor (played by the film's director Udoka Oyeka) gets his moment to show emotion. The contrast is important for two reasons:
Old Nollywood—of which Young belongs to—could teach some of New Nollywood a thing or two.
By having the doctor carry the film's last emotionally demanding scene, Oyeka ends his film with a whimper not a bang.
What is left is the film's moral dilemma and its topical nature—it's supported by the activism-above-art-organisation Ford Foundation. The moral dilemma feels a little too slight. Instead it is as a newsworthy subject that No Good Turn works. To Onyeka's credit there's no moralising, a sign of artistic thinness many similar films are prone to.
In the end, one thinks: thankfully, a film on Boko Haram finally. So that Udoka's film is a little like the 2015 novel 'Born on A Tuesday' by Elnathan John. The north is moving to the centre of Nigeria's culture and that's a much needed occurrence. But like that novel, this film comes with little style and too little an indication that its maker is an artist not a public service announcer.
New York, I Love You
The Lauryn Hill lookalike at the centre of New York, I Love You is an actress. Over the course of the short film, she gets a surprise birthday, she forgets her lines at an audition. She is a wreck. She is lovely.
Through this character, Iquo B. Essien's film veers between nostalgia for the past and angst in the present. Our actress has a lover whom she has just left for reasons unclear to him, to her and to you, the viewer. Anyone who has ever had a relationship where one partner decides its over will perhaps connect. Anyone who has been the party to say it's over, will also connect.
Besides the somewhat romantic malady at the centre of the film, the city of New York is its other subject. Like every big city, New York as conveyed by Essien tells its inhabitants that they are small, inconsequential. As our actress says, "I was just going to skip town. Nobody will mess me." Lagosians may feel that way sometimes.
Lagos: 1861-1960 the growth of a city of style
In a country where history is something of the enemy, historian Ed Keazor deserves garlands. Last time at the Lights, Camera, Africa film festival, he showed Onunaekwuluora, a documentary about Thurstan Shaw, the man who unearthed the Igbo-Ukwu artefacts. This time he takes us back to Lagos as it was.
There are too few materials of the time to make something with a clear narrative having start middle and end. So Keazor has to make do with what he can. The result is a scrappy documentary—like perhaps every documentary about Nigeria covering a time before the 2000s is doomed to be. You might recall that even the Fela documentary made by Alex Gibney had to resort to following the making of a Broadway drama.
It is enough to see glimpses of the people that walked this very land we now trudge on. A newspaper page shows an ad for perfume, with a man staring into a woman's eyes as she does same. Ah! They had romance. They must have had heartache too.
Green White Green
Abba Makama's film is a film of two halves. The first half feels as aimless as the three characters it follows. The second part is well-made and very clearly indicative of the filmmaker's ambition.
Uzomma, Baba, and Segun are in that limbo between secondary school and university, a period of freedom and worry. To pass the time, they decide they to shoot a movie. At the very instant they decide on this plan after horsing around, Makama becomes interested in his characters. After all, they are now like the man himself.
What follows is delightful, sometimes frustrating and, in one scene, incredibly hilarious. That scene sees our heroes listen to a Nigerian filmmaker who is everything on set—scriptwriter, director, producer, and just before we leave him, he is about to be the star of his Terminator rip-off. There are weak spots here and there, and the film should be much shorter than it is, but when Makama gets it right and he mostly does, he proves that a Nollywood film can have ambition and still be Nigerian.