Telling the Inspirational Stories of Young Entrepreneurs! WATCH Noble Igwe on "Under 40 CEOs"
"Under 40 CEOs" is a 30-minute television series that tells the stories of these CEOs, in a bid to showcase the sheer amount of resourcefulness of the individuals.
With 52 episodes so far, and serial entrepreneur, Familusi Akin Babajide, Mr FAB (38) as the host, Under 40 CEOs has since gone on to inspire and motivate millions of would-be young business leaders across Africa to take action and join in the rebuilding and re-shaping of the African continent.
To mark their 1st anniversary, Under 40 CEOs will firstly be expanding their reach through Bata Media's YouTube page – Bata TV where new episodes of Under 40 CEOs will be released every Monday.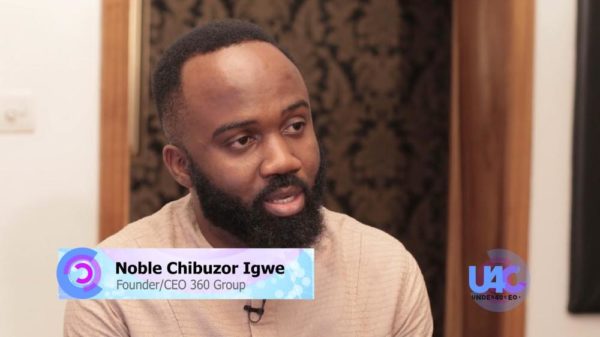 Watch an episode of "Under 40 CEOs" with Noble Igwe below.