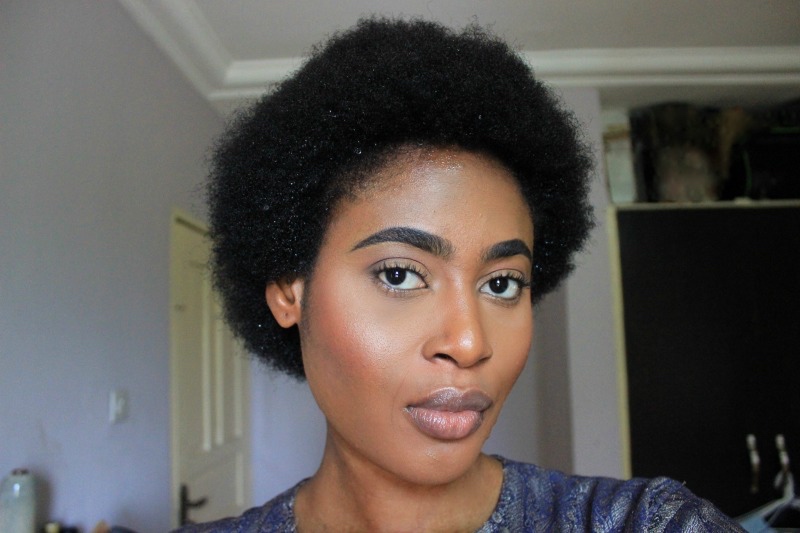 Wouldn't you just love to wake up everyday and give some truth to the 'I woke like this' phrase by being flawless and on fleek 100% of the time? I bet you would and guess what – so would I and just about every woman out there.
While I would give all my personal possessions to join that train, I'll decline this time around and err on the side of reality.
Reality says "Barbara, even hollywood celebrities don't wake up like this"

Fantasy says "All you need is N500k worth of Clinique and Makari products Barbara and you'll wake up flawless everyday"

Reality says "Follow the simple rules of cleanse, tone and moisturise Barbara"

Fantasy says "If Bobrisky can do it, so can you Barbara"
But Fantasy has forgotten how much I wish my complexion was as dark as Lupita's so Bobrisky? no, thank you very much.
After giving this whole 'I woke up like this' business thorough consideration, I decided to try out a 5 mins makeup routine which will ensure I get out of the house quick enough for people to ask "that's fast, what did you use?" and I came up with a quick and easy routine which really does take me 5 mins to achieve. So you can be certain that asides when my brows are grown like Shaggy's hair, I look quite good on a regular day (this also means I wear more makeup than I previously did and it's not tedious anymore, yay!)
I'll share my routine and the products I use with you for sure and yes, there is a video too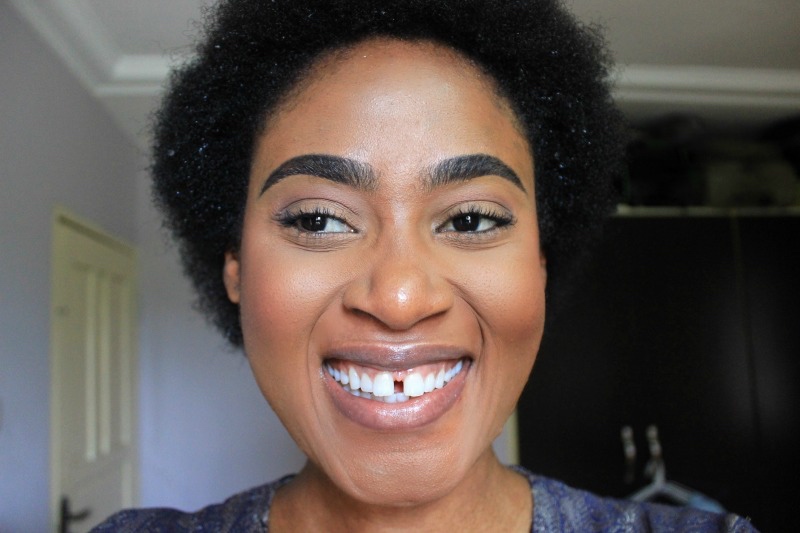 Base
Shape & Define
Covergirl Queen Collection bronzer to bring some colour back to my skin applied with a contour brush
I love a great red blush for everyday use so I have a BM|Pro red mono eyeshadow I use for everyday wear which I apply with the Gifty's Daughter blush brush
For my brows, I love me some Estee Lauder Little Black Primer even for days when my brows are unruly. They darken them and fix them in place all day long and even when my hands roam to my brows & fiddle with them.
Clinique High Impact Mascara for everyday wear, just make sure you don't cry.
Colour
Eyeshadow is usually sometimes but when I do, it's a wash of colour from a Black Radiance quad I've had since forever (click this)
Jordana twist up eye pencil in blue or green for that burst of colour under eyes always.
When I'm in the mood, then I whip out my classic nude lip otherwise, it's a lip balm or vaseline for everyday wear.
That's it, the way I get my makeup right everyday, all day – and in just 5 mins. If like me, you hate the powdered feeling when you are done with your makeup, don't splurge on Prep & Prime, just buy a huge drugstore container of Rosewater, pour in a spray bottle and spray away. That's what I do.
Here's a video of my everyday look and trust me when I say – it never changes.
Are you a creature of habit like me and stuck in your ways using the same beauty products over and over and over and over…..?
I'd love to know what products you ALWAYS use *grin* so pls leave a comment.