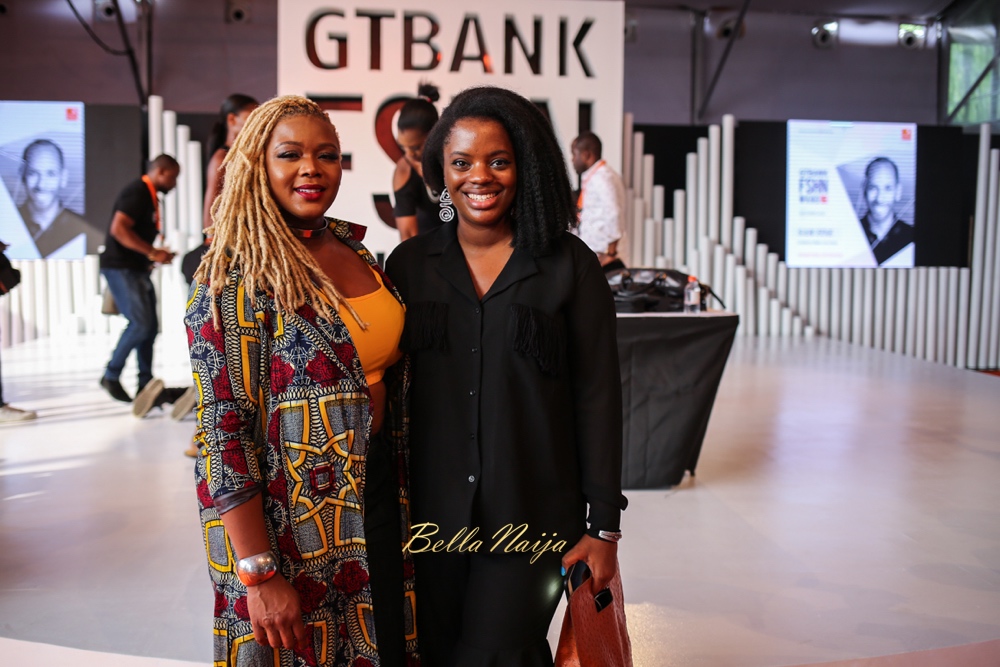 The GTBank Fashion weekend was truly bright as it was extremely orange – and hey, fair play to the bank, whose public agenda was to promote enterprise and build capacity within the industry and to an extent at their own expense.
The opportunity to experience the #GTBFSHNWKND was completely free, from event entry to all participating vendors (will talk more about this in a bit). This was the same model for used for the GTBank Food and Drink Fair [read all about that here, here & here] that took place earlier in the year.
All the stops were pulled out and no stone seemed to be left unturned, from smooth and plenteous car parking, welcoming but no nonsense security, ushers on hand to guide you within the event, décor to ensuring that branded water bottles and hand fans were in limitless supply, even though it was still no match to the humidity we experienced in the tents.
The event attracted a healthy mix of attendees, from families to fashion enthusiasts and of course the street style content was on point which we are always here for. (See BN Style's full street style coverage for both days here & here).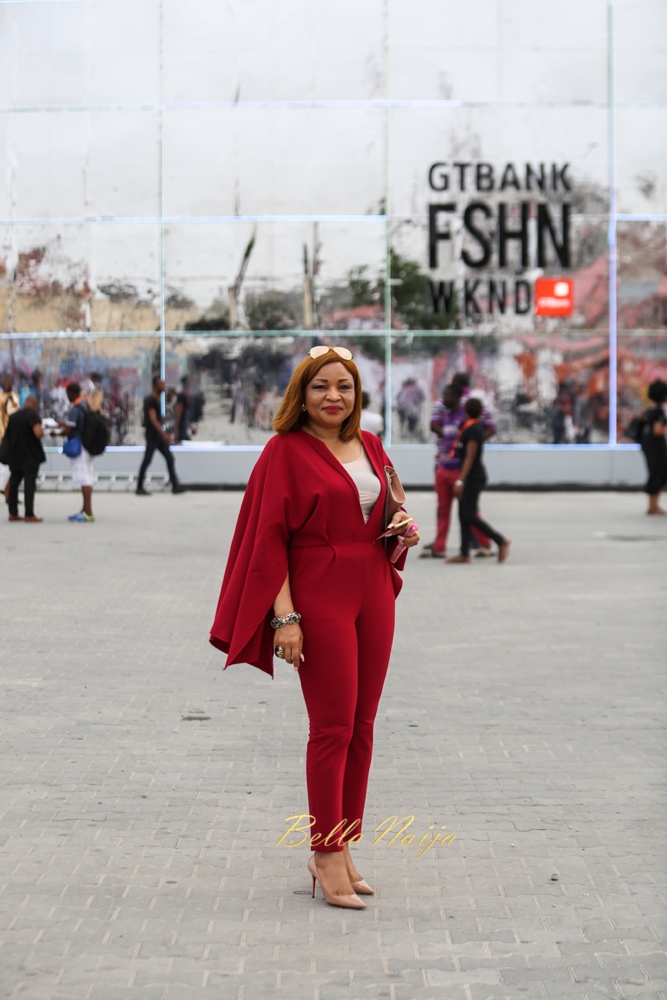 The weekend's schedule of activities was prompt in some instances and delayed in others, which can be forgiven, but I am not sure I can forgive the hour or so gaps in between the evening runway shows, which meant that you could either sit and wait, find who to take selfies with, check your Insta feed, OR leave your seat (to your own determent), do some shopping/browsing and for the VIPs, top up on champagne, canapés and air kisses.
I for one was left wondering if these breaks were due to hair and make up changes or maybe it was some GTbank strategy – for some of us who've been on our feet (heels) all day, I am allowed to grumble a little as I think it could have been avoided.
On Retail
At the heart of the fashion weekend was of course the retail experience, brands and vendors across all branches of beauty, fashion and lifestyle had stands vying for customer sales and attention. Stands were well arranged, spacious and well branded, which can be likened to the standard seen at any international trade fair.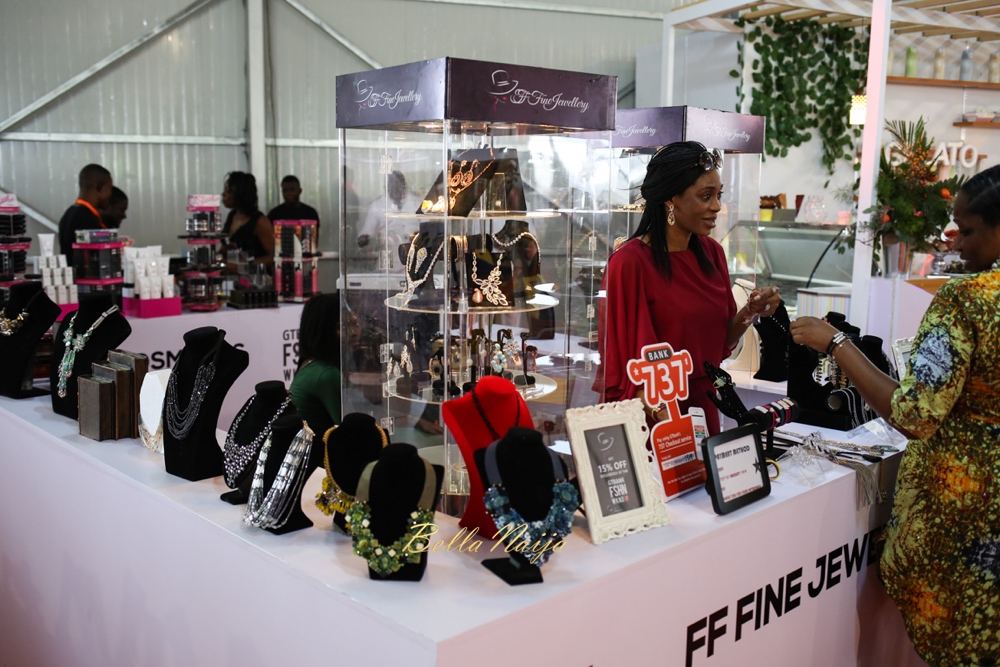 The noteworthy vendors for me where the brands that really curated their stands to present their brand identity and experience for new and existing customers. Brands such as Hans & René had a visually strong stand that stayed true to the brand's retail essence and had a wide range of desserts and their signature gelatos on sale.
Ruff 'n' Tumble, the children's apparel brand literary brought a mini size version of their store to the weekend, whilst popular ready-to-wear label who boldly profess; "they are not the high street, and not quite luxury" Grey had a chic stall with, rugs and a life-size hanger, which elegantly framed their pieces, they also had ice cold fresh lemonade for customers which I thought was a nice touch. I also liked the retail stand aesthetics of Zashadu, 87 Origins, Kene Rapu, Ethnik and new perfume brand Love Tims.
Speaking to a few of the vendors, Rukky Ladoja Creative Director of Grey expressed that she was pleasantly surprised at their sales, of which the majority came from new customers.
Chioma Kemdelim of Kamokini, famed for swim and beachwear said that she was appreciative of being able to participate for free.
CEO of e-commerce platform Fashpa, expressed that being able to interact and engage with customers in real life was great.
Toyin Odulate, Founder of Olori natural skin and hair care said she loved the fact their payment platform for customers was seamless. Former MBGN beauty queen Omawunmi Akinfesi who recently launched her self named brand, expressed that her sales were great and she got to a point where she could no longer meet the demand. Overall vendors were pleased with sales and the fact that they were not charged a fee to participate.
On Masterclasses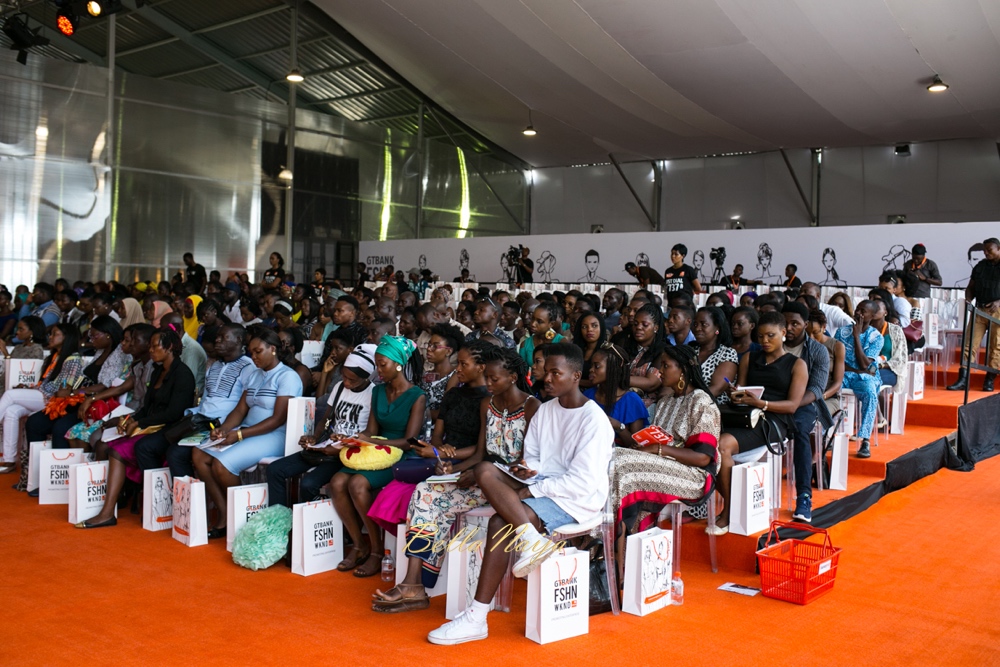 The purpose of the masterclasses was to provide fashion entrepreneurs the opportunity to learn from global industry leaders from the like of Tracey Reese, Claire Sulmers to Bethlehem Alemu. I attended a few and though I would have loved to have seen a healthier mix of speakers selected from the pool of local success stories, the master classes were very engaging, inspiring and informative.
Unfortunately, I missed Zaron cosmetics Founder and CEO, Oke Maduwesi's master class but I caught up with her and she was truly on a high because she was happy to engage with her customers and directly inspire budding entrepreneurs with her story.
Caroline Rush, CEO British Fashion Council gave a keynote speech on the British Fashion Council's role and achievements in the British Fashion Industry and highlighted the purpose and importance of fashion weeks in any economy and value chain.
What I found very interesting in speaking with Caroline was that she said that in the bid to catch up with the rest of the world, it's still important to preserve indigenous crafts and fabric manufacturing which, can only be through passing skills on to the younger generation. I couldn't agree more that it should not be something that's stops with our elders and its individuals like Nike Davies Okundaye (who was part of the crafts village) who have been champions of cultural preservation.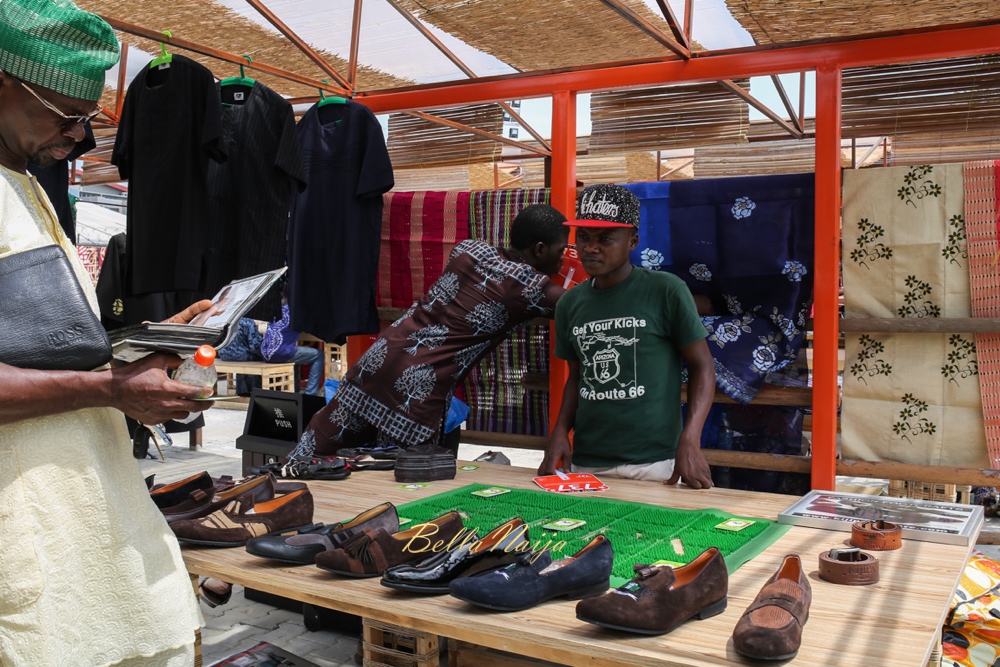 Sam Fine gave an engaging and elegant makeup masterclass and for one that is not much of a makeup wearer, I found myself taking notes for my Day 2 appearance. One of the main takeaways for me was when Sam mentioned that make up is a personality and ultimately its how you translate it.
He also said that he loved Nigerian women's use of colour and self expression and cited international beauty brands like M.A.C cosmetics who have taken the leap to retail in Nigeria, only shows a commitment to being global brands.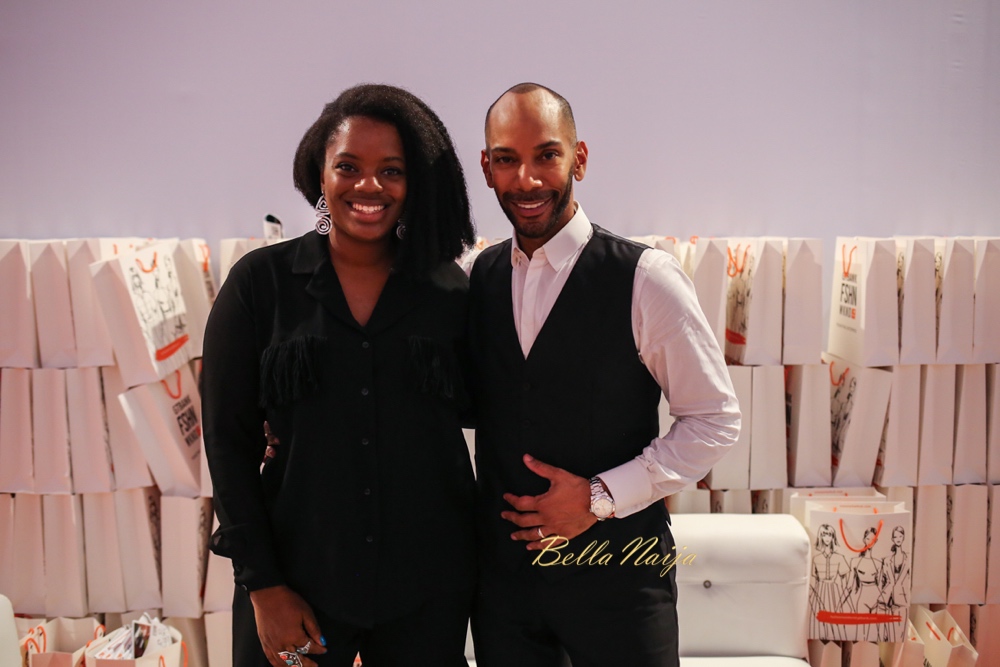 I particularly found Bijou Abiola's masterclass (moderated by BellaNaija Lifestyle Editor, Eki Ogunbor) on the buying industry, her career, experiences and best practice for those considering a career in buying very informative. Bijou's also observed that a solid platform like the CFDA is really needed in order to support Nigeria's talent. She also expressed her love for e-commerce platforms and believes it is truly the way forward for Nigeria's fashion industry.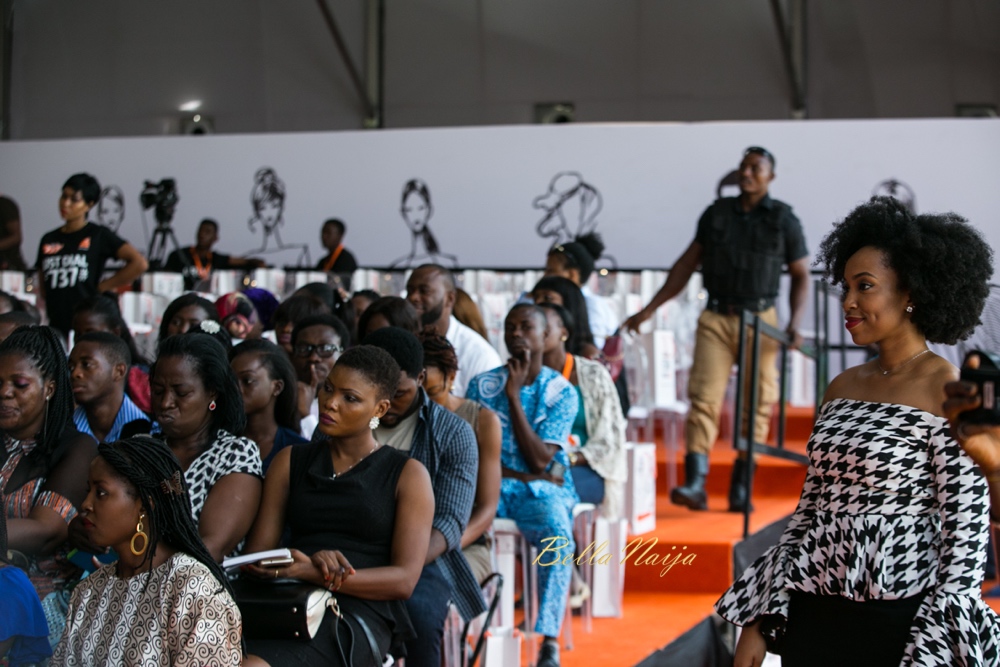 Finally, British GQ Editor-In-Chief Dylan Jones master class was certainly a hot ticket for attendees of the fashion weekend. Apart from speaking candidly about his 15 plus year career at GQ, I found his insights into how the leading menswear publication was able to stay relevant through innovative use of technology and embracing social and digital media.
Dylan also advised media platforms that being original and unique with content offering, reactiveness and evolving would ensure success. Dylan also cited Tinie Tempah as one of the coolest celebrities he has worked with, which certainly earned him brownie points with the audience and said how much he admired Orange Culture's Instagram feed after discovering him.
All in all, you would be hard pushed to find anyone who had anything negative to say about the weekend, vibes were good all round, which I would say was also a reflection of the GTBank team and organizers who were well coordinated, organized and helpful. Meksley Nwagboh, GTB's Media Relations/Communications Strategist told me it was as a result of six months prior of hard work and screaming.
I for one enjoyed the experience and doing something completely new which can be seen via my BN Online Instagram Take Over, @bellanaijaonline & #BNatGTBFSHNWKND.
Watch out for my reviews of the runway collection from the weekend.
See more Photos
Photo Credit: Leke Alabi-Isama | @alabi.isama
***
Pepper Chikezie (@pepper_zie) is a seasoned fashion professional and works as a creative director and content curator for fashion and lifestyle brands, with experience in commercial, celebrity and personal styling in Nigeria and the UK. Pepper, has worked in fashion journalism and branding for 8 years, in roles varying from Stylist to Fashion Editor, Consultant to the former Brand and Channel Manager of Africa's first Fashion and Lifestyle TV Channel, SPICE TV. In 2010, Pepper founded Retrospective @retrospectiveshop – Nigeria's first vintage retail brand and is presently the co-founder of new business venture called The Assembly @assemblyofficial – a fashion hub for fashion creatives and professionals.