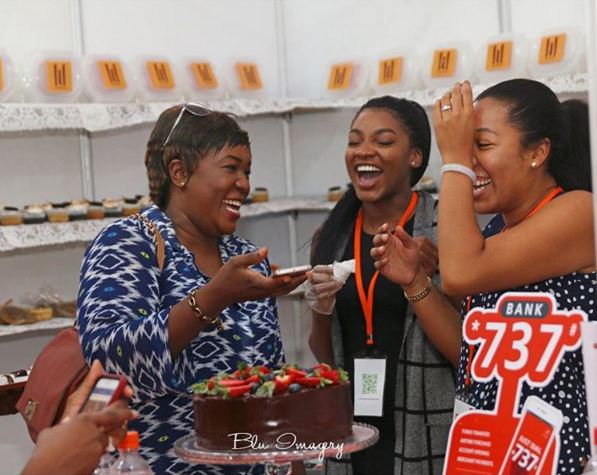 If you love good food, you just might want to leave your house today and head down to the GT Bank Food and Drink Fair!
Yesterday, lots of people were gathered to learn and enjoy good food. International Chefs Marcus Samuellson & Raphael Duntoye were on-hand to give culinary classes along with Nigerian Chefs like Chef Fregz, Tuyanah Alile to mention a few.
GT Bank MD, Segun Agbaje, CEO of  RED Media, Adebola Williams, Lanre DaSilva-Ajayi, Olamide Akintunde, Folu Storms and many more celebrities were spotted at the event enjoying the finest dishes and drinks from vendors and SME's.
Check out the first photos from the event;
Photo Credit: Instagram/#GTBankFoodDrink