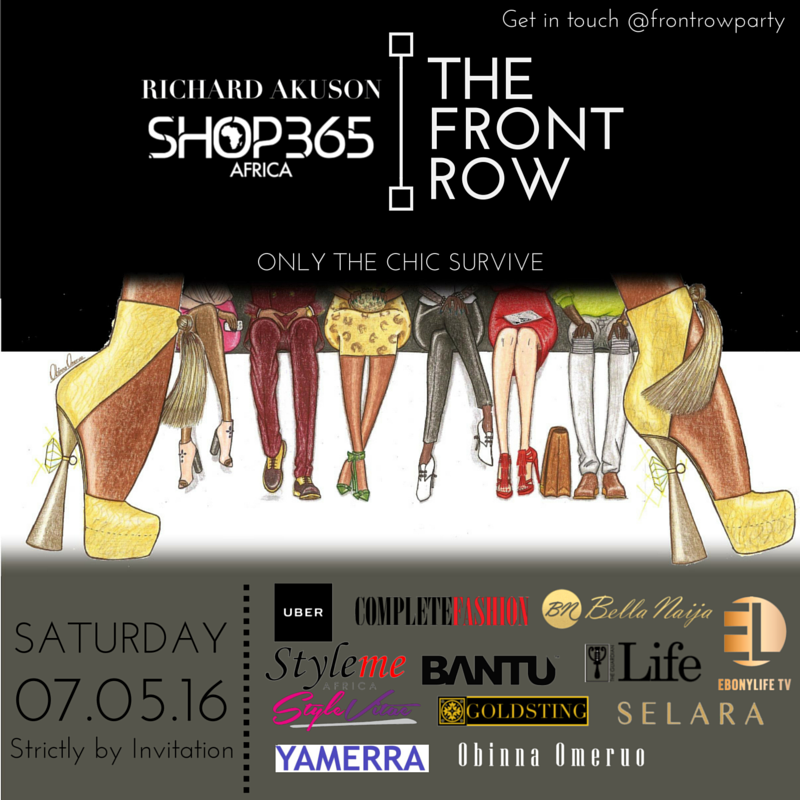 Outfit? Check. Hair game? Check. Invite? Urhmm….Still checking!
The Front Row Party by Richard Akuson in collaboration with Shop 365 Africa is Abuja's first concept fashion party to end all parties. The Front Row curates exclusivity, style, fashion and fun to create a premium party experience that seeks to project Abuja as a city of iconic people and style.
Although a strictly by invitation party, The Front Row is extending exclusive invitations to 10 stylish BellaNaijarians living in Abuja. All you have to do is be one of the first people to send an email to [email protected] – with the subject line: BellaNaijarian for The Front Row – Requesting for an invitation.
Date: Saturday, May 7th 2016
The Front Row Party is proudly supported by Uber, BellaNaija, Ebony Life TV, Complete Fashion, Style Me Africa, The Guardian Life, Selara, Yamerra, Bantu Studio and Goldsting
————————————————————–
BellaNaija is a media partner for The Front Row Party.