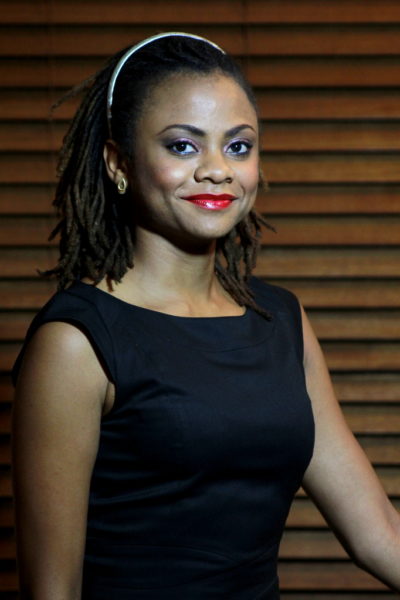 9 to 5 chick is an ode to women in careers in everywhere created by Inspired By Glory.
Its aim is to highlight ambitious women who are excelling in their careers, discover, highlight and share their career journey's and perspectives on the skills, attitudes and knowledge required for women to excel in their careers.
It also highlights women who may be in male dominated sectors or non traditional gender roles with the aim to encourage more women to think extensively about the possibilities for their careers, showcase gender (and non gender related) challenges women face in the workplace and provide solutions from women who have demonstrated success in these areas. The ultimate aim for the series is for women everywhere to become more intentional about their careers and to give them the tools to achieve their career aspirations.
*
Valerie Eguegu graduated with a first class honours degree in Chemical Engineering with Process Control from the University of Bradford, England. Today with over 16 years of experience working mostly with in the Oil, Gas & Energy Industry – with projects across the world. She is employed as a Product Line Manager for Baker Hughes Inc. Managing the Artificial Lift Business across up to 10 countries in West and Central Africa.
***
What is it about your career that excites you?
One of the most exciting things about my career is that I chose it and continue to choose it every day. I take full responsibility for, and pleasure in, the many roles I have had the honor of assuming. Another thing that excites me is the vastness of the industry I work in, and knowing that I'm hired and paid to create solutions to technical, theoretical and business challenges. I have worked in and participated in business relationships across more than 15 countries, across Europe, Africa, Asia and the Pacific (Australasia). What's not to be excited about?
Tell us a bit about your current role and responsibilities?
I manage the Artificial Lift Business across West and Central Africa. I am responsible for the Operations, Sales and Business Development of this Product Line across these countries. I enjoy this role because the technology(ies) behind my Product Line are amazing and I get to represent these products to customers, existing and new.
My current role is actually my 'branch out role' my 'leap to the other-side' which is Management and business facing. I spent almost 14 years as a Process Engineer, it came easily for me and I actually also enjoyed, designing large scale Oil and Gas projects from start to finish. Now I get to make business decisions about my product and be responsible for its growth in the markets where I operate.
Starting your career
What informed your career choice?
When I was in school F.G.G.C Abuloma, we had a Music Ministry group come to the school, I was 12 at the time, I forget the name of the group, but then a lady who was so gorgeous, funny, sang so beautifully, introduced herself as Engineer Christi Baturé, that was it really, I had to find a way to be an engineer, because she sounded so strong and not many women were engineers (still not many) and I thought it will be cool to kick-ass in a male-dominated profession and dare I say, I do!
What where your initial fears and challenges?
My initial fears evolved around needing to over achieve; so at university, for as long as I remember I felt I had to get a first class in engineering. I believed a 2:1 would be a failure. Which isn't true. I used to wake up scared that I'd slip up and then start wanting to study early in the morning, even though I'd been partying the night before. In early days too there was talk about not having time for family if I truly pursued an engineering career, but I wasn't informed enough to be afraid, I think they were other people's fears not mine.
How does your career relate to what you feel is your purpose?
The problem for most of us is that we like to define purpose in only one direction. I believe my purpose in life is so vast it can't be put on a list. It ranges from simple mentoring relationships to maybe being the first female CEO of my Company, and very many important things in between.
My career, affords me the ability to learn, teach, use and enjoy all aspects of my personality and it provides a platform for me to be the possibility for others after me. So it's helping me fulfil my purpose.
Career development
What has been your greatest career success
To date I'll say is my ability to adapt to change. The ease with which I transition into roles, teams, countries and cultures. I didn't think it was a big deal, until I saw how resistant most people are to doing anything differently. Like literally an MS upgrade is a problem. Being able to combine a high technical skills with obvious leadership & management excellence is my greatest achievements.
What skills did you need to develop to project yourself forward in your career and how did you overcome them?
One of the skills I had to develop was people skills and a tendency I constantly have to get over, is feeling like I don't need people – it's a farce, I need people like I won't believe it. I work very hard on building relationships, sometimes harder than I do on nitty-gritty of the work.
What sacrifices have you made to develop your career?
If I'm making sacrifices, I don't know them yet. I know I miss out on some social and family events and time with my family, when I have to travel for work. Everything I'm doing to get to where I want to get to, I do with deliberation and pleasure even when it's painful.
What has been your biggest career mistake?
I am sometimes a little hard on myself and so when I reflect on my career I think that there are times I could have jumped at opportunities and even if I did jump I should have done so quicker. I'd say the mistakes are usually surrounding inaction or insufficient action.
Gender in the workplace
They say women get paid the lowest salary because women don't negotiate. How do you accurately price your skills and negotiate accordingly?
I have had to make this transition in my thinking that money does matter. These days, I am not afraid to project my value and talk about money. To do this accurately however, I get informed. I do a lot of research before I demand a particular amount. I also just ask people. Sometimes we have to be willing to be vulnerable. Before I took on my current role, I had to share the salary with a close colleague whom I felt would be able to tell me what to ask for since it was a different kind of company from where I had been working. Turns out I was right and he gave me valuable advice. I also articulate reasons, and in most cases a breakdown on why a remuneration on a benefit should be what I am asking for. I also regularly make a list of the skills I'm bringing into the role, so it's not enough to get paid what the last person was paid, I may deserve more because I plan to and will bring in a lot more than my predecessor. I continue to remind myself of my worth.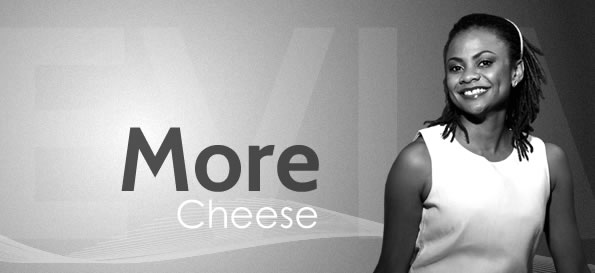 Do you have any mentors? How does mentorship add to your career focus?
I have a lot of mentors all for different purposes. I actively recruit mentors and foster mentorship relationships. My mentors help me in selecting career paths and projecting myself and if it's one within my organization, provide a visibility of my skills to upper management.
What are the motivating factors in your career growth and what helped you choose between different roles and companies?
I must be able to articulate how I and my career will benefit from the role and in several cases, it wasn't money. I have moved from one job to another taking a pay cut and I did not for one second regret it. I have also taken a role, purely motivated by money and I still enjoyed it, and it got me to the next career defining role.
Working within a team
How do you strike a balance between working in a team and standing out?
I stand out by being true to my personal expression and embracing what I am not ordinary about.
What sort of issues have you experienced working within a male dominated industry?
As a woman, it's important to be sure that your male colleagues realize you are their colleagues, not their wives, sisters, mothers or that you somehow work for them – you work for the organization. I don't get the coffee – it's just not on, again if getting the coffee is your thing no worries, it's just that I'd rather be sought after for things that have to do with the work, than for what men sort of expect a woman to be good at or ok with. I also make sure I lead; lead up, down, sideways, and I make myself a go-to person for so many things that relate to the business even if it's not my direct responsibility – its helped me a lot.
How did you build alliances and networks in your career?
Keeping in touch with old colleagues is really important. A little hello, here and there and responding to questions they might have is important. When I look at my linked in profile, most of the people there I have worked with, supported or received support from them. The Energy industry is unbelievably small, there's a lot of collaboration across companies, even amongst competing firms. I'd think really long and hard before burning any bridges.
Final thoughts
You have a demanding career and women typically have to be mindful of their families as they build their careers how have you been able to balance this?
I just plan and strategize, place all my cards on the table and pick options that best fit my direction. As much as I'd like to be like super-wife, super-mum with many children, super-boss, super-golf, squash and guitar player, all at once – it's not going to happen and if at all, not all at the same time. So I work on managing my expectations of myself and getting people around me to manage their expectations of me – neither is easy by the way. I plot my own route and what works for me might not work for some or anyone else and their families.
What advice would you give to the following women?
Women who are starting out in the careers
Get a plan early enough-Job hunt earnestly. Emulate great people, even down to their lifestyle choices. Go afraid if necessary but just go – always go higher than yourself, build relationships. Read Nice Girls Don't Get the Corner Office by Lois P Frankel.
Women who are seeking for mid management and/ or c-suite positions
Don't be afraid to pitch yourself higher than you think you are, because the chances are that you have been down playing your capabilities anyway and so have others. Again Read Nice Girls Don't Get the Corner Office by Lois P Frankel.
What strategic tactics can women use to manage work place challenges like racism, gender issues, sexual harassment etc.?
NEVER BACK DOWN FROM A FIGHT WHEN YOU ARE STANDING ON THE TRUTH.
Where do you see yourself in the next 5 years and what are you doing to get there?
I know I will be leading my organization in one capacity or a combination of capacities, and on a Global scale – just not sure which.