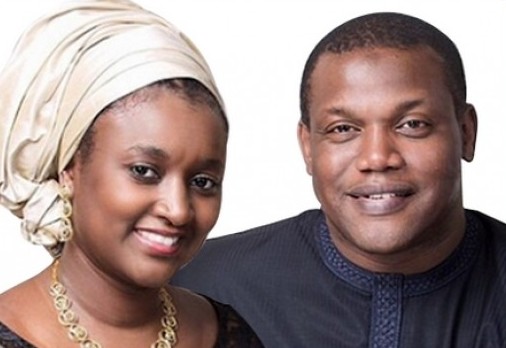 Things are quite tense between Muhammed Babangida and his ex-wife Rahma.
Back in July 2016 an audio tape leaked of Muhammed saying some unpleasant things about his current wife and there were reports that it was Rahma, mother to four of his children that leaked it. She however denied leaking the viral audio recording.
Back then she stated that "It is rather unfortunate that people you confide in can just go through your phone and post such an embarrassing audio of you know who. It is no secret that we have been divorced and I did not hide it. He is the father of my children and I do respect him. The leakage of the audio was done in poor taste so people pls stop tagging me."
In September 2016 Muhammed, son of Former Nigerian Military President Ibrahim Babangida, dragged his ex-wife Rahma to a Sharia Court in Minna for custody of his children.
Rahma has now taken to Instagram that her ex-husband sent his "thugs" to "abduct" her children and that the experience has traumatized the kids.
She said
"Mr Muhammad Babangida, pls understand sending thugs to abduct my children is not helping matters. You have traumatized the kids by sending ur goons to kill me, arrest me while they are watching. Then today you send your thugs again to snatch my children (and they almost killed my precious daughter by grabbing her neck and choking her, thank god the school has good security system otherwise only God knows what will happen) while we are in court! Why won't you allow the court to pass judgment? Are you afraid that you can't corrupt every one? Haba muha, enough is enough. I'm truly blessed the school were quick to react, my driver was quick to respond and my nanny telling the kids to run while she held on tight to the kids that your stupid goons beat her. Allah ya isa. #iamafighter #willfighttilltheend"
In another post she says "They are the beat of my heart, the pulse of my veins and the energy of my soul. They are my kids".
See her posts below.