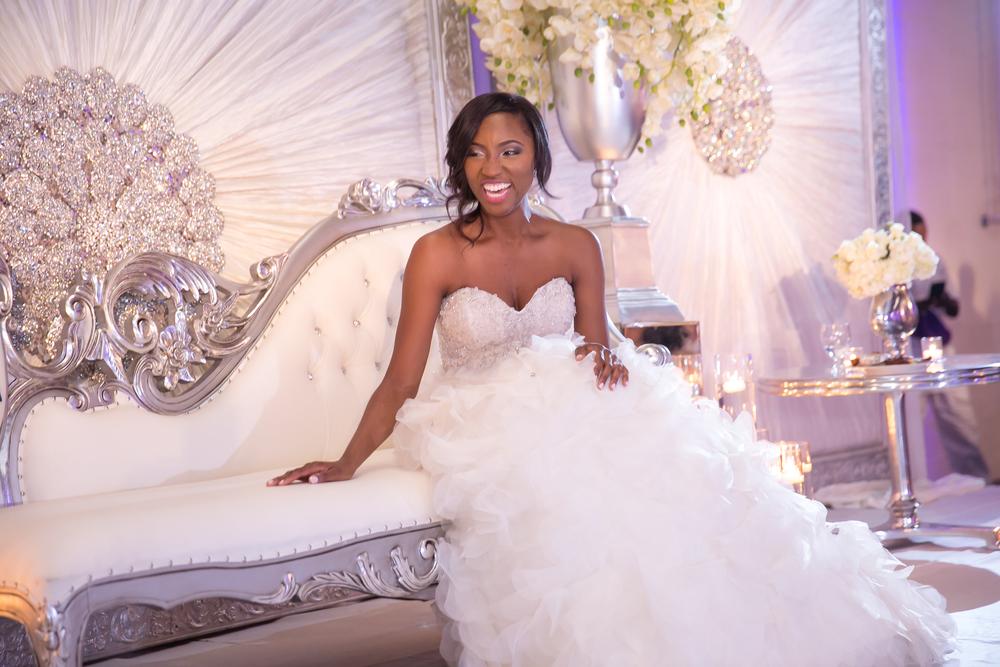 Planning an African wedding is set to become a lot easier for brides of African descent living in the US following the launch of the new website, LamzOaks.
It's not uncommon for African couples to make the trek back to their homeland because they simply are unable to find all the items and services they need to host a truly authentic African wedding.
And those who decide to get married in the United States can attest to the struggle and stress of finding everything they need for the big day.
LamzOaks is the new vendor-based website that's eliminating all the stress of hosting an African wedding in America. The website connects African brides to experienced African wedding/events vendors. An extensive list of the best African wedding vendors are available on the website -from event planners and caterers to custom designers and head tie stylists.
Vendors are completely vetted to ensure they have experience in African weddings and events and offer outstanding services. Each vendor has a profile page and connecting with them is easy. All prospective brides need to do is to send the vendor and email or call them directly on the number listed in their profile.
When asked about the motivation for creating the website, Olamide said: "My husband and I have always dreamed of incorporating our traditions to our wedding but it was so difficult to find quality Nigerian vendors and American vendors with experience in African weddings or events. During our wedding planning, we reached out to several of our friends to find out what vendors they used for their weddings/events and we heard a reoccurring theme….every Nigerian/West African has a really hard time finding vendors for their event. It was out of this frustration and difficulty of finding what we need that gave birth to LamzOaks."
The LamzOaks platform is free to use for brides. There is, however, a membership fee for vendors, but LamzOaks is running a free promotion for all vendors ending December 2017.
For further information, visit: http://www.lamzoaks.com.
Media contact: Olamide Okpara
Telephone: + 1 214-206-5063
Email: [email protected]
Social Media:
• Instagram: https://www.instagram.com/lamzoaks/
• Pinterest: https://www.pinterest.com/lamzoaks/
• Twitter: https://twitter.com/lamzoaks
• Facebook: https://www.facebook.com/lamzoaks/
___________________________________________________________________
Sponsored Content