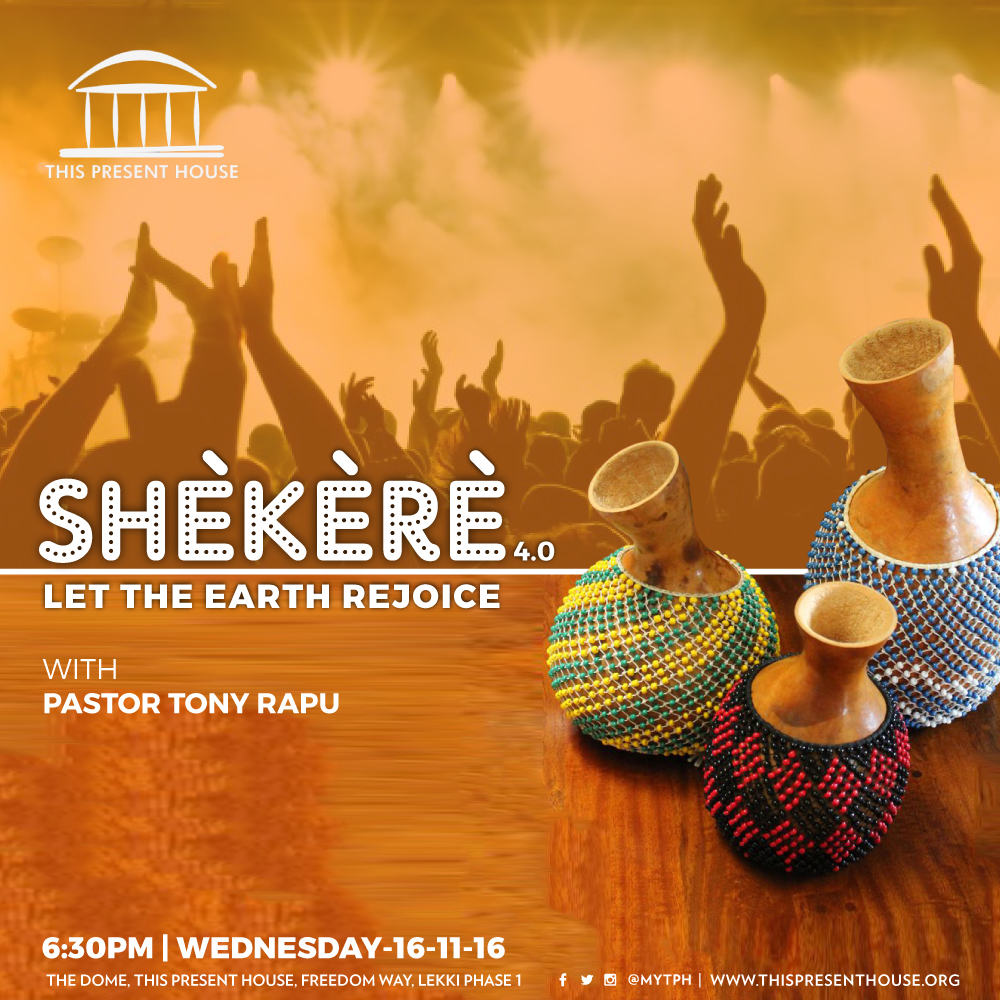 Rejoicing in the most trying circumstances releases direct access to God's blessings. His word says rejoice always, which means no matter the situation we find ourselves in, always be joyful! Come into the Lord's presence with gladness for "SHEKERE: Let the Earth Rejoice" with Pastor Tony Rapu tomorrow.
Date: Wednesday, November 16th, 2016.
Time:6.30pm.
Venue: The Dome, This Present House, Freedom Way, Lekki Phase 1, Lagos.
If you can not make it to the Dome, you can watch the service live on the website – www.thispresenthouse.org and follow on these social media platforms – Facebook, Twitter and Instagram @mytph.
I will be there because I have a lot to be thankful for, so make sure you come.