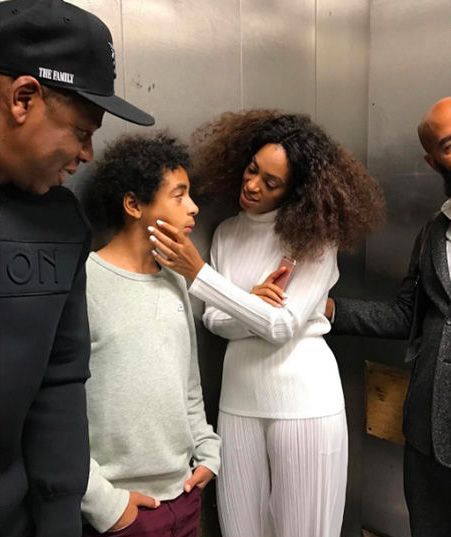 At the Met Gala in May 2014, Solange was caught on security tapes going postal on Jay Z in an elevator at the Standard Hotel, allegedly because he had stepped out on her sister. In the footage, Solange could be seen lashing at the rapper as a bodyguard tried to hold her back.
On Monday, Tina Knowles posted — and then deleted — a snapshot of Solange and Jay Z riding in an elevator together, most likely because the momager realized that the Instagram post would bring back memories of the now infamous beatdown Solange gave her brother-in-law back in 2014.
Trust the internet to grab the moment with the speed of light and make a meme out of it!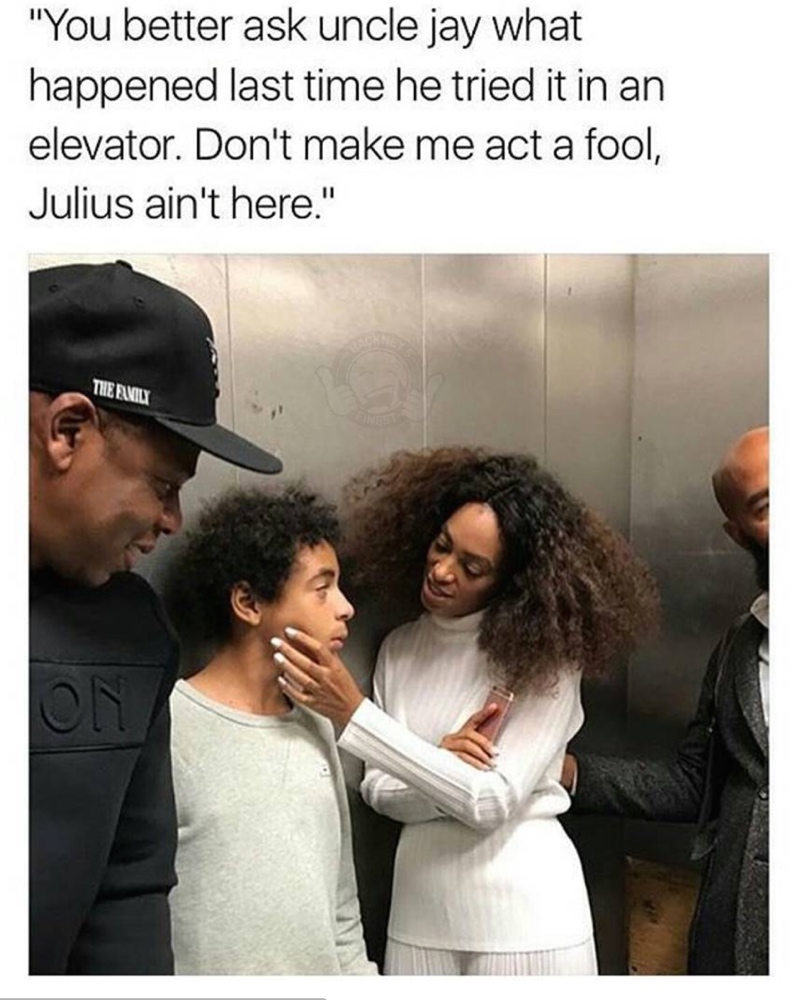 Photo Credit & Source: Yahoo, Instagram | @hackneysfinest