A Beautiful Way to Relax! BellaNaijarian Franklin Ugobude Writes a Review of Heartbeat, The Musical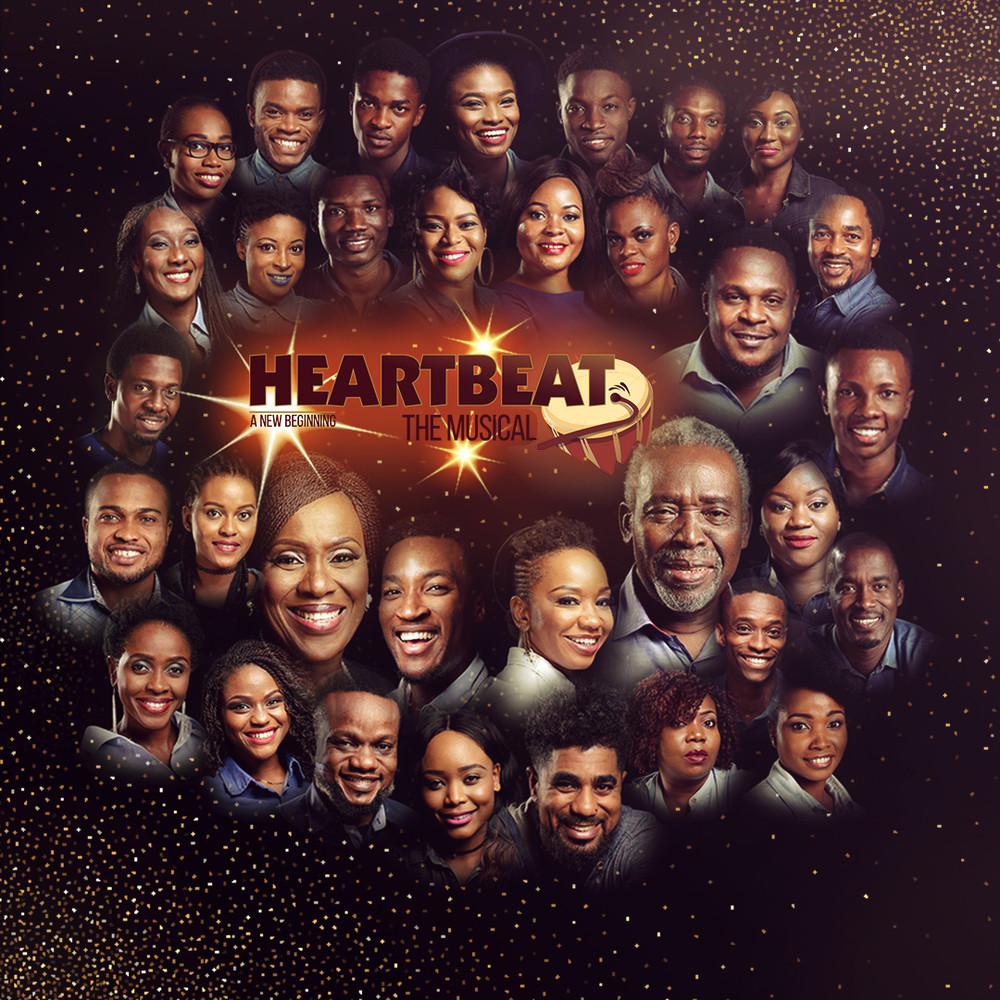 I've always been the biggest fan of musicals and so when I heard of the Heartbeat Musical, I knew I had to see it. Saturday, 17th December was the date and the 3pm show was it. I went with a friend and we got there in time to look around before the show started. The musical is anchored on Grace House, a well-known shelter for the homeless. It explores a lot of themes ranging from love, hate, betrayal, family, identity, politics, homelessness and social justice through the characters that converge in and around Grace House in search of refuge and atonement.
Eunice runs Grace House, named after her sister, Grace who she wasn't on speaking terms with. One thing led to another and Grace was killed during a clash of events by a young man, File who happens to be the leader of the renegades. Grace's daughter, Arinola, who just got a scholarship to study photojournalism returns to the shelter to put up with her aunt until she has enough to move out. There she meets File, the young man who shot her mother. She doesn't know about this but he was brought into the shelter on the night after he shot Grace and was helped to recuperate. To prevent the shelter from being closed, Arinola puts up pictures she took of the shelter online for people to see the work done and it so happens that the renegades saw it and came to the home to identify their leader. That's about a decent summary of the major highlight of the show. Amidst this, there's a little voyage into Eunice's life and comedic relief of course.
The production was a great one. I sat down all through the 2 hours 30 minutes of the play and didn't want to visit the restroom even though I was pressed at some point.
Where do I begin? Let's start with the stage. I was really impressed with the build up for the stage. Everything went alright in my books and the stage management was even best. It was all good until a character came into the shelter using another entrance. But well, we move; it's just one error.
I'll commend the lighting too. The lighting was absolutely amazing! It blended with the mood and it never went wrong throughout the play. Absolutely amazing stuff. Can I also take out time to commend the sound quality and music guys? I have tirelessly searched the internet for the tracklist and I hope the song composers do us the favour of putting out the songs for download. They were original compositions and very good. The band added more life to the whole thing and everything honestly went right in that ministry. When the cast gave their final dance and stretched their hands towards them (the band that is), they got a massive applause from the audience.
It was an amazing play in entirety so there's bound to be a lot of amazing things still. I need to take out time to appreciate the casting director.
The actors were absolutely brilliant! See forget. They were the life of the play and they finished work. Prior to the play, I knew Femi Jacobs from the Meeting, Evaezi Ogoro from a stage production I saw at Terrakulture and Akah Nnani, the actor from On The Real but every other member of cast delivered an amazing act. From Iya Sidi who was my favourite character to Arinola who I and my friend kept on looking at and trying to fathom if it was actually her singing (and it actually was), to Adi, and Eunice and absolutely everybody. They killed it! It was amazing to watch a musical with people who could act and sing at the same time. Talents everywhere to be honest!
There are a few scenes too powerful I couldn't let go of them: like the scene with Arinola and her mother, the flashback scenes with Eunice and Grace and even Eunice and the Dos Santos which I kept on telling my friend was art. The dance was lit and so was the choreography. I was desperately looking out for a kiss between Arinola and File at some point but I guess I didn't write the script so I have to make do with what to get. There were some scenes where characters who weren't on stage came out to join the dance and I didn't quite get that.
Also, I thought they could really do better with the costume. The costumes were bland and some people had theirs on for way too many scenes that I could count. There was also a point where an actor kept on switching Eunice for Grace and said it repeatedly.
I won't forget the last few minutes of the play too. There seemed to be a lot going on stage and I had to take time to understand. There were also some scenes that were dragged as well and that's pretty much about it.
In conclusion, it was a great show, a beautiful way to relax and if you can still see it, you totally should!