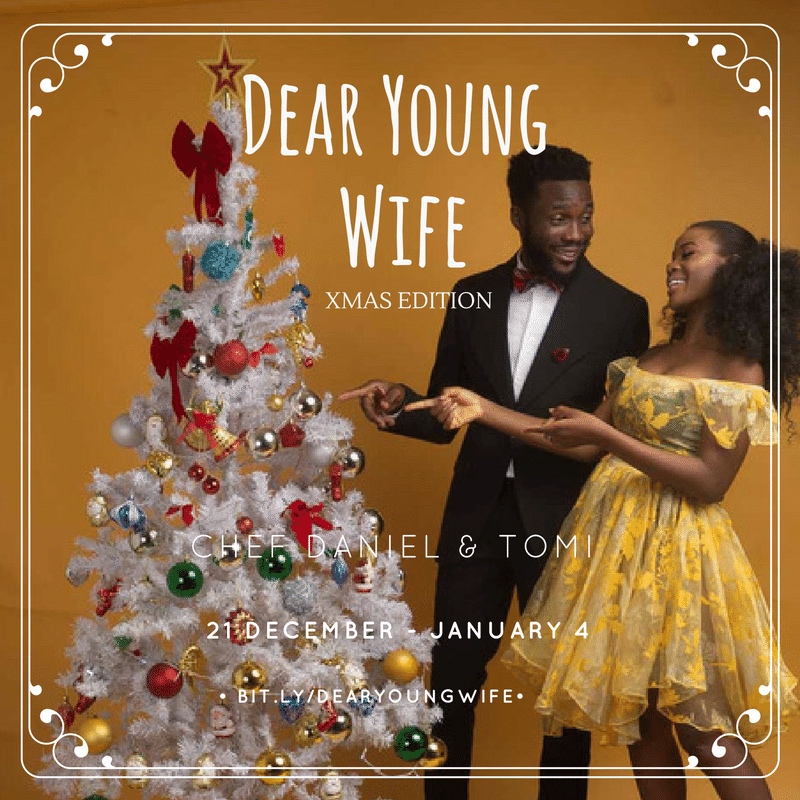 Chef Daniel and Tomi Odunsi of Dear Young Wife are excited to announce their Christmas episodes, that will be released between the 21st of December 2016 to the 4th January 2017!
The Christmas Episodes includes hot topics like:
Is it compulsory to help out in the kitchen when you visit your inlaws or family gatherings during this festive season?
Your first Christmas together, fun tips
Family politics, and how to play
All contributions from experienced wivies, husbands and mother in laws.
The brand new episodes are accompanied by sizzling Christmas themed photos below
Watch the New Episode – First Christmas Together
Its your first Christmas together…? Dont panic, we *gat you. This week we discuss fun things to do together this Christmas and trust Chef Daniel to give us tips for the kitchen and food business. All these and more on today's episode of #DearYoungWife
Credits
Dress: Isi Atagamen | @isiatagamen
Makeup: Bola Structures | @bolastructures
Hair: Stephanie Isiofia-Eziokwu | @stephanieees001
Photography: Trip City Visuals | @tripcityvisuals
Follow on Instagram with @dearyoungwife