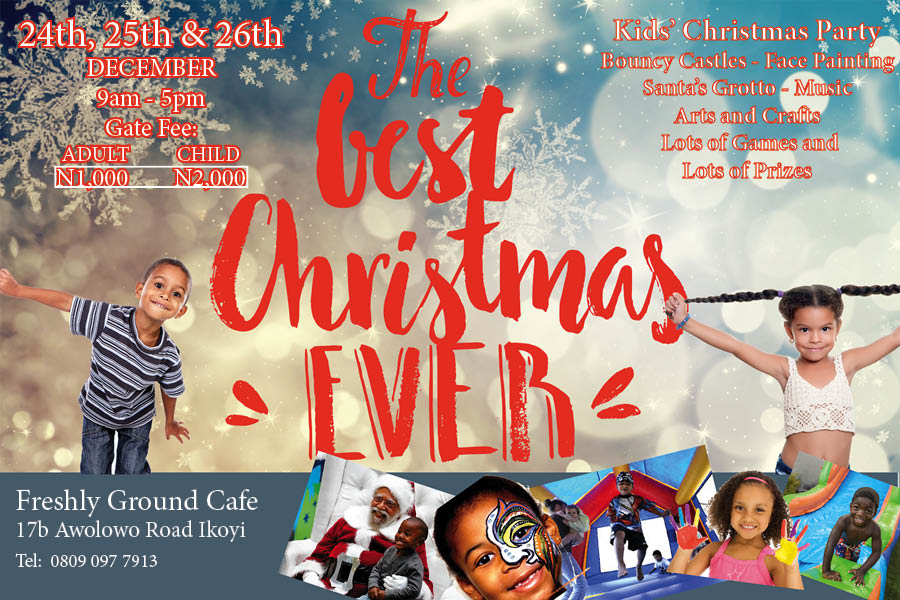 It's The Most Magical Time of the Year! The Freshly Ground Café is super excited to announce their annual Kids' Christmas Party, taking place on the 24th, 25th and 26th of December 2016.
We'll have bouncy castles, slides, face painting, arts and crafts, a special kids' menu, and lots of games and lots of prizes!
Please join us at the restaurant at 17b Awolowo Road, Ikoyi starting from this Saturday (Christmas Eve) from 9am to 5pm daily.  The gate fee is N1,000 for adults and N2,000 for kids.
Date: December 24th-26th, 2016.
Time: 9am to 5pm daily
Venue: 17b Awolowo Road, Ikoyi, Lagos.
Christmas comes but once a year! Join us for some holiday cheer!
__________________________________________________________________
Sponsored Content