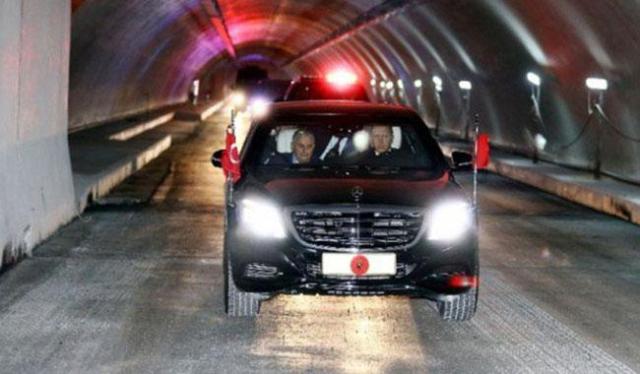 The first transport tunnel linking Asia and Europe opened on Tuesday in the Turkish metropolis Istanbul.
The Turkish Prime Minister, Binali Yildrim said "the Eurasian Tunnel was one of our greatest dreams" at the official opening ceremony.
He also added that the Istanbul's new mega-hub airport, which he described as "the world's largest", would start operating on February 26, 2018.
The Eurasian Tunnel has been designed for cars and small buses and aimed at relieving Istanbul's notoriously traffic jam. Istanbul is the only city to straddle Asia and Europe.
With this opening, the two continents are now linked by five crossings.
A third bridge over the Bosphorus was opened in August and since October 2013 has been an underground tunnel.
Source and Photo Credit : NAN