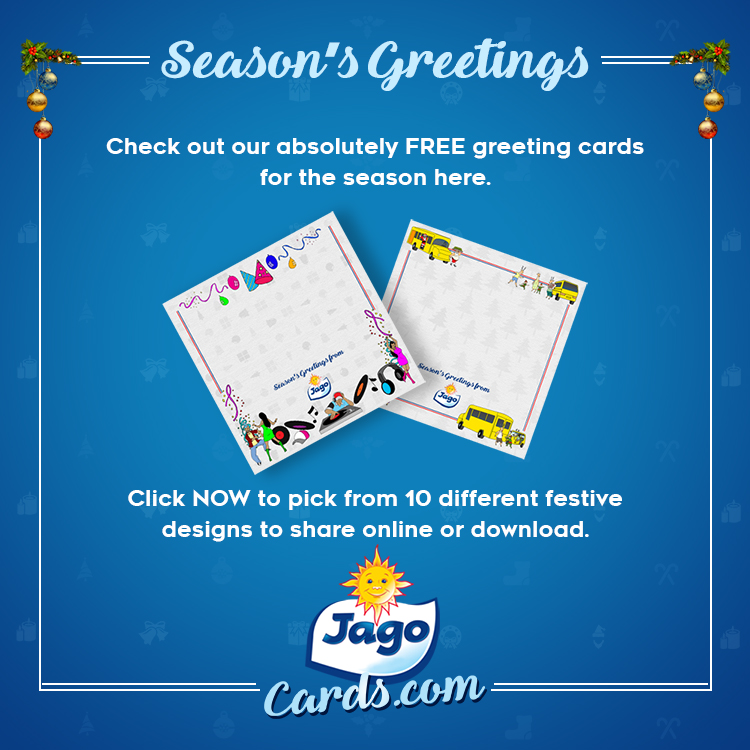 A time when everyone is making new resolutions…
A time when those who feel they missed out on last year's opportunities are prepping to cash in big this year…
A time when hope and high expectation hang in the air…
And what better way to usher in friends, family and loved ones into a New Year than sending them warm, inspiring messages? We, your friends at Jago, have decided to help you achieve this in the most creative way possible.
That's why we've created a little site where you can customize pre-designed e-cards and can download to share with anyone you like. Cool, huh?
Specially designed for the winner in you that loves to inspire, Jagocards.com is sure to add a dash of fun to your New Year. That way you, your friends and family can have a different kind of New Year!
Take your pick of 10 unique, quirky & funny greeting card designs that you can customize and use absolutely free!
A faraway friend? Check!
A crush from school? Check!
A naughty cousin? Check!
A colleague at work? Check!
A friend that owes you money? Check!
Our free card designs are suitable for all types of greetings.
Don't wait till tomorrow, visit Jagocards.com to send a fun message for FREE today!
_______________________________________________________________________
Sponsored Content