On the 11th of February 2016, Jessica Nkechi McGraa and Bala Wadzani Chinda met for the first and last time.
Then 25 year old Bala Wadzani Chinda had recently moved to Scotland to begin his Masters at Robert Gordon University in Aberdeen. He had completed his undergraduate studies at the Dongbei University of Finance and Economics in China where his father is based as a Nigerian Diplomat. A look through his Facebook pages show a life of privilege – skiing, having drinks with friends and more.
36 year old Jessica's journey to Scotland was very different.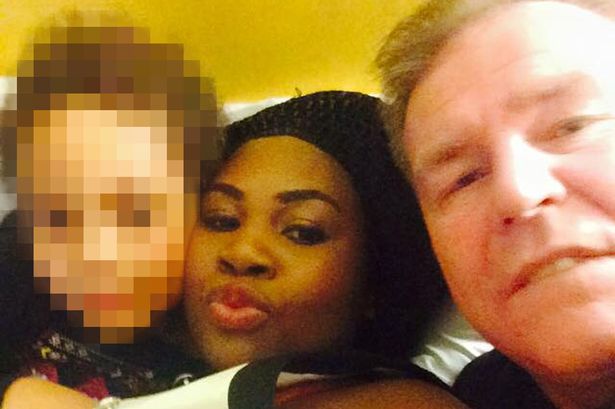 She is said to be an orphan. She had struggled for most of her life and felt that a life in the United Kingdom would give her a fresh start.
Her estranged husband, Gareth McGraa, a UK National met her while he was working in the oil industry in Port Harcourt.
"I knew she was using me for a passport to a certain extent but I felt more than that."
The pair got married and moved to the United Kingdom where she lived for 11 years. They also had a child but by the time he was 1 year old, they had separated.
Their son is now 7 years old.
Gareth says they remained cordial as they shared custody of their son who was primarily cared for by her adopted mother who lived in London.
"She was a very pious girl – she dragged me to church even and that's not easy."

"When I met her I don't think she'd had more than a handful of lovers in all her life.

"She wasn't cheap and liked her Gucci and Armani handbags. She loved the high life and wanted all her dreams to come true tomorrow.

"To my mind, and hers, we were going to get back together at some point.

"Not just me, the two of us. I wanted it, she wanted it so why not? But I only ever got half the story. I thought I knew her and it hurts."
Gareth says she was regular churchgoer and he never knew Jessica had entered into the world of prostitution which sadly led to her death.
Friends and family also had no idea about her career choice. Her adopted mum Bimbo Ouiawe says she was in a new relationship with a man named Patrick Dignam. She was in love and believed the relationship would lead to marriage. She also maintained close contact with her family members in Nigeria.
"Jessica would keep regular contact with her brother and sisters by phone.

"I knew that she would send money to her family."
The 50-year-old adopted mum of the deceased also told the police officer that she was under the impression that her daughter worked as a manager in a jewellery store in Aberdeen.
"For the past three years I thought that Jessica was working in this shop in Aberdeen."
She said she even had business cards made up with the shop name printed on the front.
She looked after Miss McGraa's son and was effectively his grandparent.
She said his mother would visit them at her home for a few days every month and for no longer than a week at a time.
She told police that she believed the mother-of-one owned two iPhones and one of them was "always ringing". Other friends believed she sold hair extensions for a living.
An unfortunate career choice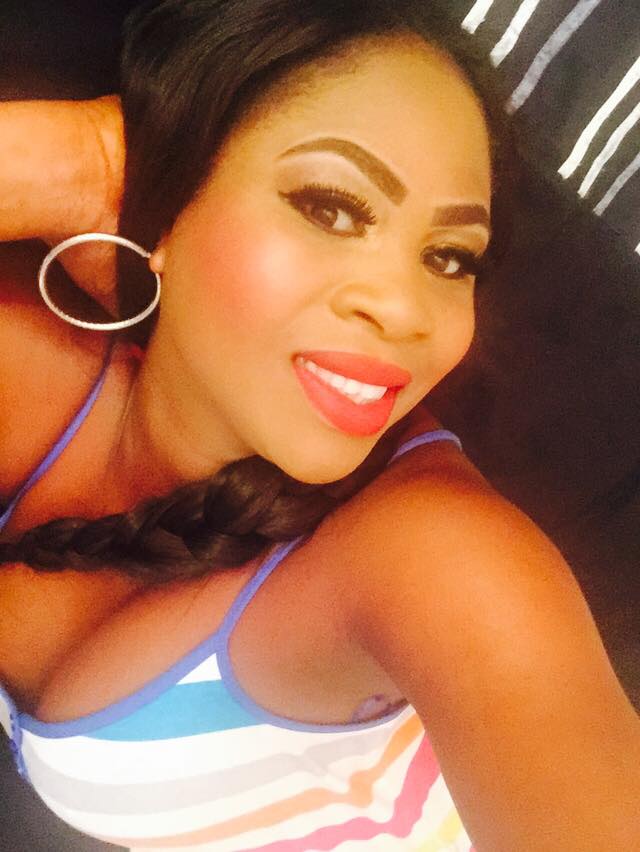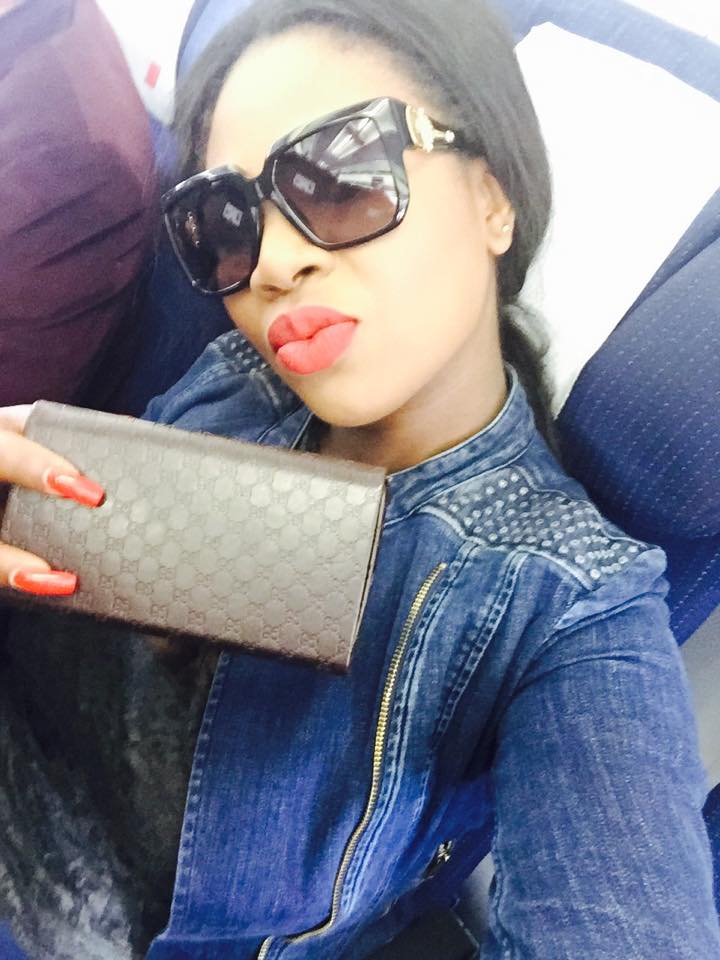 Jessica McGraa advertised her services on a popular "Adult Work" website under the names Ebony Bianca, Kelly West and B Bianca.
Services offered included the 'ultimate girlfriend experience'. She charged up to £1,800-a-night and mentioned taking local and international trips for work.
She described herself as 'classic, stylish, naughty, horny, sexy'. The site has topless photos of her with her face blurred out.
She wrote: 'My face is covered to protect myself as I'm ultra-discreet. I have my regular job and a private life. Do be polite when you call me.'
What Happened on the 11th of February 2016?
CCTV footage showed that Jessica had gone to Bala Chinda's student accommodation in the city's King Street with him in a taxi before they returned to her apartment a short time later.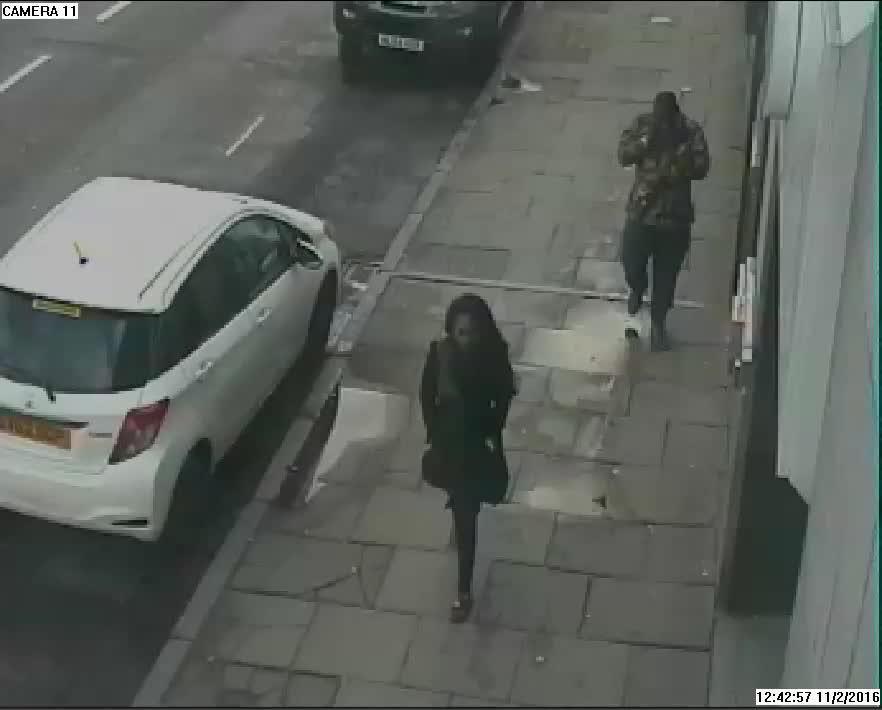 The taxi driver taking Chinda and McGraa back to her apartment had heard the two discussing money.
She made her last ever phone call on her mobile phone from her flat.
According to Police reports, Bala Chinda raped Jessica and then likely smothered her with a pillow and strangled her with a scarf.
Chinda is accused of inflicting blunt force trauma to her head and asphyxiating her.
The official cause of death was identified as asphyxiation.
Surveillance cameras recorded Chinda, 26, walking down the street away from her flat.
The time matches a few minutes after her estimated time of death.
Jessica's body was discovered by landlord Michael Murray the following day.
Bala Chinda was further accused of stealing her two phones and keys in an attempt to cover up for his crime.
He also changed his phone number after the incident.
As for a possible motive, it is claimed that "Bala was intent on sex but did not have access to enough funds on the day".
Jailed for Life
Detective Chief Inspector Stuart Houston said:
"Police Scotland today welcomes the conviction of Bala Chinda following the death on February 11, 2016, of Jessica McGraa in Aberdeen.

This was a challenging case for all those involved, using the full resources of Police Scotland to understand what happened to Jessica and trace the person responsible for her murder – a man who went to great lengths to cover his involvement and deceived his victim from the outset.

I would like to thank those who assisted officers with what was a particularly sensitive inquiry, and to our team of officers and staff for their work in bringing this case to court and building an overwhelming evidential case."
He also described how Chinda has shown no remorse throughout the trial and investigation, despite killing a promising young woman and robbing a young boy of his mum.
Detective Houston said:
"At the heart of this horrific crime was a young mother, daughter and friend whose life was cut tragically short in what must have been terrifying circumstances.

Throughout, Chinda has shown no real remorse for his depraved actions and taken no responsibility for robbing a young boy of his mother. It is hard to imagine how difficult the past year has been for her family and friends and our thoughts are with them today.

I can only hope that this outcome, which I know may not provide them with closure, can help them begin to move on with their lives."
Chinda sobbed as he was jailed for life, with a minimum term of 18 years, after a jury at the High Court in Aberdeen returned its verdict. The murder verdict was unanimous, and the rape verdict decided by a majority.
Police Scotland said it was a "horrific" case.
Photo Credit: Facebook