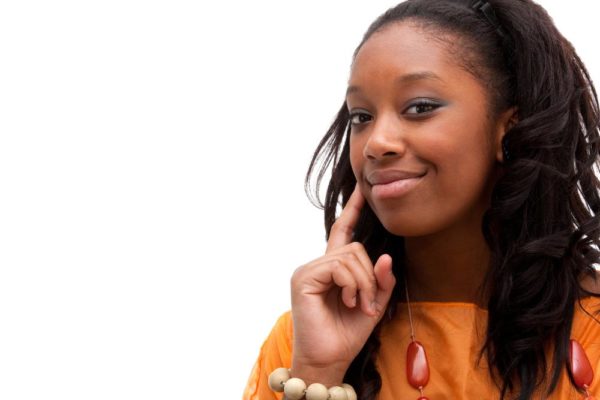 Today's post was inspired by my dear friend Theresa. She doubles as my editor and proofreader. She ensures that I don't give you guys rubbish to read and keeps my dramatics in check. Thank you Theresa
From the heading, you can already guess what we are going to be talking about: early marriages.I don't mean those decorated pervs who go around marrying toddlers, I'm talking about people who are relatively adults, but decide to marry early – 18 years old and above.
Marriage is a beautiful thing, I am all for it, in all its glory. I believe wholeheartedly in the forever after effect it has; thus for this reason I believe that anyone who decides to go into it must be very ready. Cold feet and anxiety notwithstanding, you must be ready for the changes it brings and the sacrifices it demands, but lately people tend to skip this part. Marriage has now become an item on a checklist for most people. Once they meet someone who seems good enough and their names rhyme well enough to create a cool hashtag (#Lollipop 2030) voila! They are wedding ready.
Who am I to know what it takes, right? It's not like I've been married before. However, I don't believe in learning from my own experiences alone; I prefer to avoid possible mistakes by learning from other people's experiences
I believe marriage should be till death do us part, ride or die, thick and thin; for this reason I would rather go in late and get it right, than rush in and be a young rich divorcee (no offence to anyone please) This is not to say age is a factor that guarantees a successful marriage, definitely not; but the essence of this is that, once you go in early, you have a lot of years ahead of you. You have to be sure you are truly done being single, before becoming part of a team.
Once you're married, the concept of individualism become less relevant. I know I may get chewed up for this, but you can't see yourself as one person anymore.
So you get married at age 20, have a beautiful wedding ceremony and your boo worships the ground you walk on. He is probably way older, so he promised you not to worry, you guys are going to be just fine. One year later, junior arrives, charming little thing. You enter the mummy club at 21. In this scenario, I would even assume you're like me, so at 21 you are already done with schooling and youth service so those things do not even come up as hindrances. Then two years later, little princess arrives (perfect family right?) Your friends start telling you how you're becoming old school. Why did you allow your hubby buy you a mini-van instead of a G-wag? Why is all your underwear so mummy-ish? Really, you have to stop drinking? Unbelievable! Why won't you go clubbing? You are not even 25 yet… live a little! Then, eureka! You start to think "oh my God, my life is passing me by. I didn't even get to do my Masters as I planned. I didn't get to travel and go back-packing with my girls. What happened to me? I used to be free, I used to be hot"
Suddenly, your kids become such a task. Your husband becomes a bother. You start endless talks about finding yourself and how you need to do something for you. If you're lucky, someone or something calms you down, before you cause too much damage; but for people who fall in deep, you start saying maybe this marriage thing isn't for me. Thus you commence your visit to the lawyer's office.
The scenario I have painted may not go in the exact same progression for everyone, but there are common cases of young women who decide to get out of marriages – because they had not thought it through properly before taking the step.
I am all for early marriages; I love the idea of having your kids looking like your siblings – you know when you're forty with four kids behind you still looking fresh and hip, and then you retire with all your kids properly settled. All that notwithstanding, we need to start treating marriage like the sacred thing that it is.
So you have a well to do, fine and tall Bae who says he is ready for marriage. You both are truly in love and everyone is saying: Why not? Haaa you better don't lose this one o. There are no more husbands out there o, grab him now. Who says you're too young? Don't be like that your cousin that was fronting for years and is now going for spinsters retreat every month etc. You then start thinking: maybe I should get married…
Should you?
Different strokes for different folks, but the main thing is that you need take your time and be ready. Get your mind to that point where you can boldly say: "taking this step is part of my fulfilment and not a tick on my to-do list".
Marriage doesn't define you as a woman; it definitely adds to you, but having a failed marriage will take away so much more from you. Dear young lady, the goal shouldn't be a lit wedding ceremony, but a successful marriage.
Are you done being single? Have you found yourself? Are you in your own element? Are you going in to complement the man or are you going in as a liability? Have you found a career path? Are you ready for the changes marriage might cause to that career? Have you pictured your life five years from now, and having kids and a home is part of it? Are you ready to be a mother? Do you have the slightest fear that you might get bored down the line? Or are you doing it just because the guy is ready and your parents are also ready? Are you ready to be a ride or die (because things can get ugly really fast)? Even if you are 18 the moment, you get married and you become a woman. So most importantly, are you ready to be a full blown woman?
If you answer all of these positively, then happy married life; but, if there is a pinch of hesitation at any point, please take a moment and rethink.
Are you already married and for whatever reason you are already considering backing out? To be clear: these reasons must not include verbal or physical or any form of abuse o (if that is the case, my sister please flee) I mean non-violent reasons like you've started thinking: maybe you weren't ready for this or maybe you don't even like being a mum or maybe you think you have lost yourself upon getting married or maybe you both are starting to disconnect emotionally Before you fill that legal document stating "irreconcilable differences", please ruminate on those vows and try harder. If not, please think better before taking the step again, if you do decide to make another attempt.
Cheers 🙂
Photo Credit: Sam74100 | Dreamstime.com