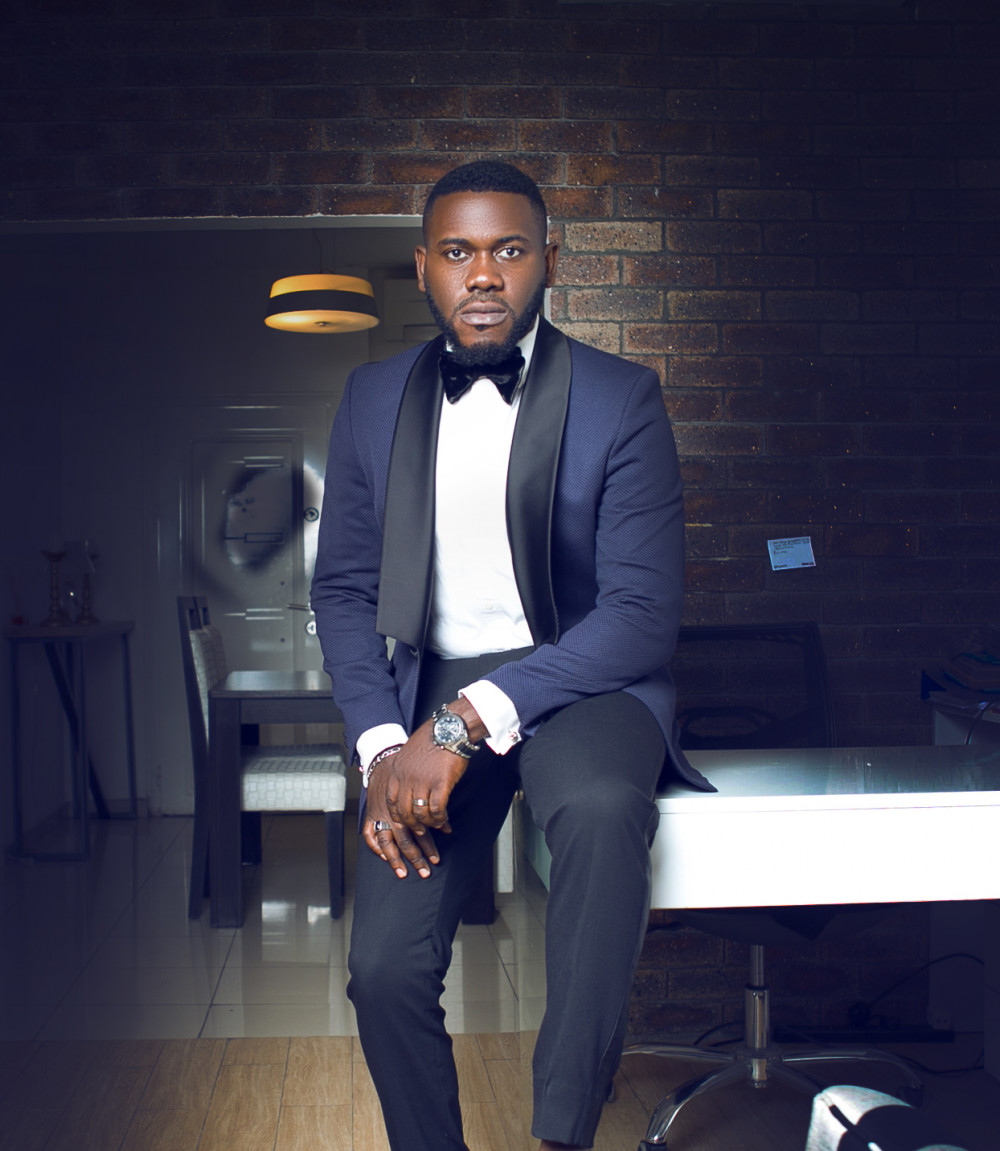 Nigerian Menswear label , Fratres Clothing, features its first styleman for 2017, the sensational Nollywood actor Deyemi Okanlawon as he talks on his craft, personal style, inspiration, role model and the Nigerian industry.
CAN YOU PLEASE INTRODUCE YOURSELF AND TELL US A BIT ABOUT YOUR BACKGROUND?
My name is Deyemi Okanlawon, I am (today) an actor and creative entrepreneur.  Before this I had studied Chemical engineering at the University Lagos and worked briefly at the Kaduna refinery but veered into sales and marketing when Baker's World, a family-owned business I worked with as an undergrad selling cakes and bread on campus employed me as a sales and promotions manager and eventually headed the marketing department of one of the top 5 e-commerce companies in Nigeria.
WHAT INSPIRED YOU TO BECOME AN ACTOR?
Acting has been part of my life from as far back as I can remember; in primary school I featured in every school play and while at the university I was part of school fellowship drama department afterwards I when I started attending Covenant Christian Center I joined two drama teams during which the church provided a scholarship to the Delyork-NYFA Acting For Film training program. A chance meeting n 2010 led to my first audition where I immediately booked two professional acting gigs (The Red House Seven and A Grain Of Wheat) and by 2013 my transition from a corporate career in sales and marketing into acting full-time followed.
HOW WOULD YOU DEFINE YOUR PERSONAL STYLE?
No matter what I wear, western or traditional, what I wear always reflects elements of who I am; a professional and a gentleman. Suave, stylish and classy is what go for when I dress – except of course if I am at home alone and I can walk around in my boxer-briefs!
WHAT IS YOUR FAVORITE ACCESSORY AND WHY?
That would be my wedding band. Cos if I don't have it on my wife will kill me! (LOL). Other than that I have a yet-to-be-fully-explored thing for bracelets and watches.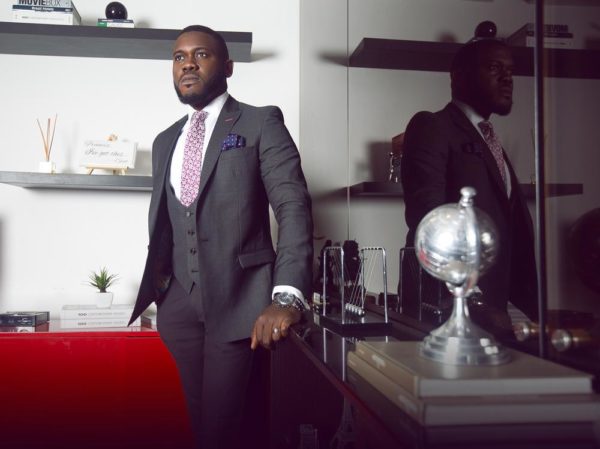 WHAT HAS BEEN YOUR MOST CHALLENGING ROLE?
My most physically challenging role till date is a role I played in short film "BLINK".  I spent weeks doing breath and diving training because we had to shoot a scene underwater. Emotionally challenging project would be Gidi Up when the character I played, Tokunbo, lost his dad. I remember how I spent the entire day thinking about how I'll react to the loss of my father and it was such a painful process that by the time were done filming the scene it was the most emotionally draining scene ever.
WHICH MOVIE CHARACTER HAVE YOU MOST ENJOYED PLAYING?
I really enjoyed playing the role of Tokunbo in Gidi Up, who by the way is an exact fit for the Fratres brand, but most recently I absolutely enjoyed playing an 'interesting' character called Richie (also a Fratres man now that I think about it) in Dinner written, directed and produced by Jay Franklyn Jituboh.
WHO ARE YOUR GREATEST INFLUENCES IN FILM?
I'm actually influenced by a wide bunch of really good actors across the world but the two I most identify with are Denzel Washington & Richard Mofe-Damijo, not only for their talent and craft in front of the screen but for their lives away from the camera. I find these men to have been exceptional in their fields and they are pretty much the type of role models I would like to be to others.
WHERE DO YOU SEE THE NIGERIAN FILM INDUSTRY IN THE NEXT 5 YEARS?
The Nigerian film industry has been growing exponentially for years now, and not just growing, it has been evolving. In the past 4-5 years not only have we experienced a renaissance in our story telling, the quality of our films and in our acting, we have also seen Nollywood movies surpass Hollywood movies in Nigerian box-office receipts. I foresee the next five years would see even more growth as the industry continues attracting private local and foreign investors, more film supporting foundations such as the Ford Foundation, Goethe Institute and the British Council focus on Nigeria, and as the Nigerian government increases it collaboration with stakeholders, by implementing projects such as the BOI Nollyfund, in creating the needed infrastructure and policies that would place Nollywood firmly in the global film market.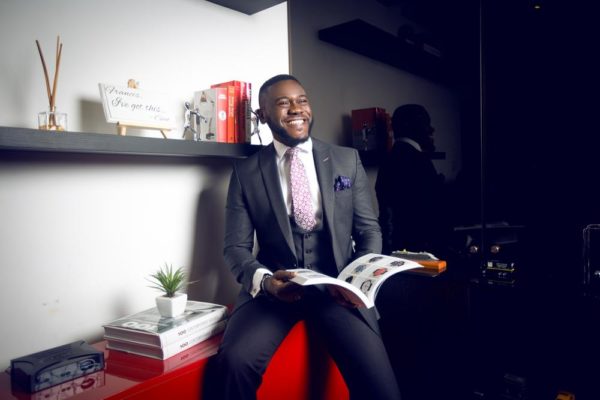 WHAT DO YOU LIKE ABOUT THE FRATRES BRAND?
The really cool thing about the Fratres brand is the fact that it aligns almost perfectly well with the vision of my brand; it's manly, fresh, suave, the perfect blend of traditional and trendy – the new African. It's a brand that can stand its ground beside any brand across the world that I reckon any young upwardly mobile Nigerian or African living on the continent or in the diaspora would identify with.
WHAT IS THE DEYEMI FACTOR? WHAT IS IT YOU THINK YOU BRING TO YOUR CRAFT THAT DIFFERENTIATES YOU FROM THE REST?
Will Smith said it best when he said no matter who it is on this earth that you put next to him on a treadmill that he would either win or die. That has always been my attitude to work, not to compete but with whatever it is that I put my mind to I am ready to find and spend the time, energy and resource to achieve my goals. When it comes to my craft I am constantly studying a variety of materials, anything from acting literature, it's the different techniques and theories and its related fields like psychology, to the works of great actors. I was in the US recently and completed an acting masterclass led by Kevin Spacey and while here I have acting sessions, called The Work, with a team of other actors. However just as important as the craft, (the show) is the business of brand building which my team and I are careful to pay as much attention to hence our recent collaboration with the Fratres brand.
Credit
All outfits: Fratres Clothing | @fratresclothing | fratresclothing.com
Photography: Duduguy Photography | @duduguy1
Lighting: Sixth Frame | @sixthframe
Creative Direction: Kehinde Songonuga
Location: Eton House | @etonhouse