No Place To Hide as The Most Anticipated Reality Show Big Brother Naija begins on January 22nd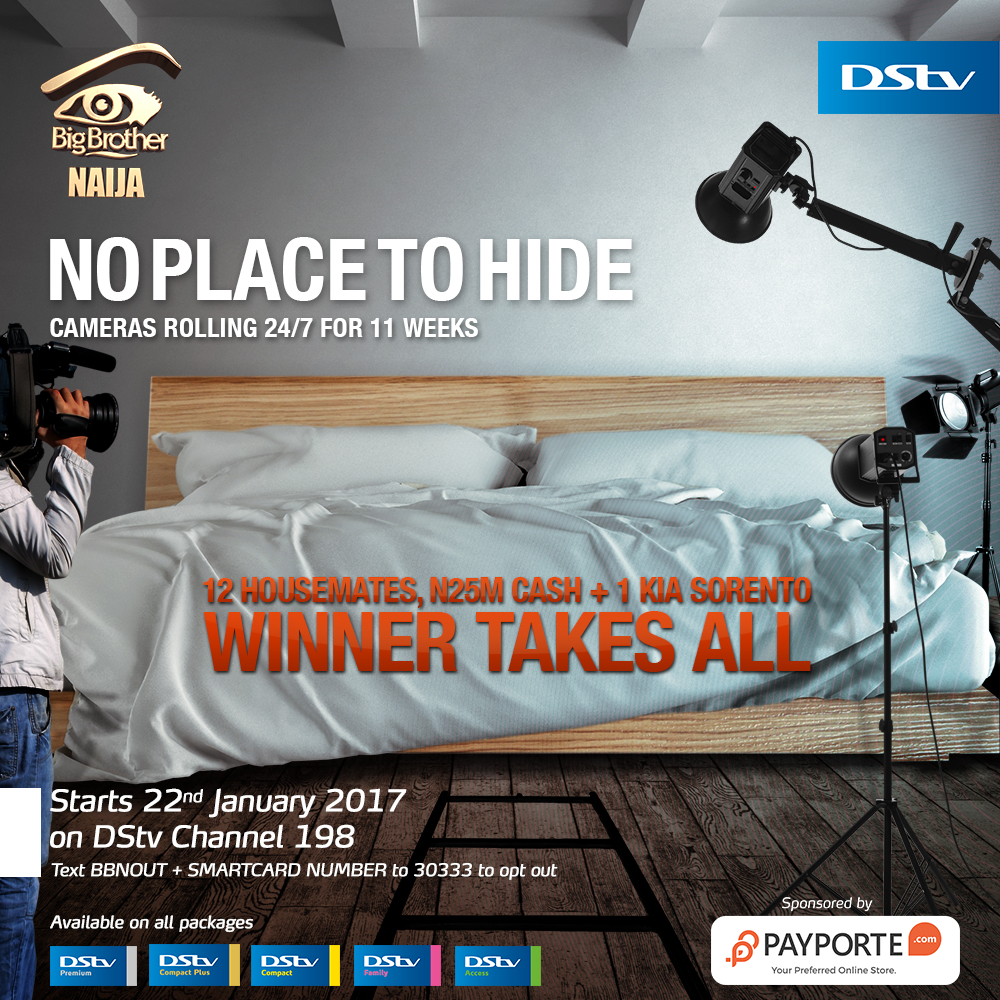 Big Brother Naija – the biggest reality show is back!. Get ready to see 12 strangers in biggie's house for 11 weeks with absolutely nowhere to hide…
Watch housemates as they scheme, show raw talent and real life drama for the big prize of N25million and a KIA Sorento.
Big Brother Naija will be on your TV screens from 22nd January, 2017 and available on all DStv packages (channel 198) and GOtv Plus (channel 29). The only thing you'll have time for is Big Brother Naija.
Stay subscribed to DStv or GOtv plus for the most anticipated Big Brother Naija.
WARNING: The show may cause addiction to your TV set.
Proudly sponsored by PayPorte
_____________________________________________________________________
Sponsored Content