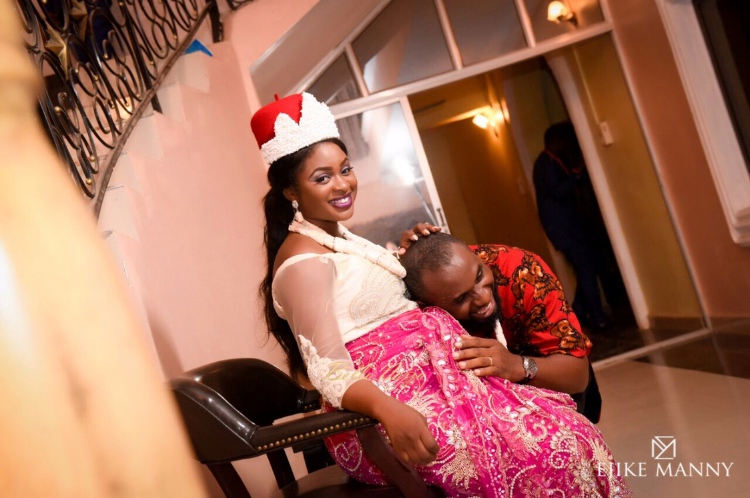 From Houston to Nigeria… #BBNWonderland bride Ogo AKA Gaby Chronicles shares her love story with Ejike.
Ejike and Ogo's love story is one that would make you still believe in long distance relationships! He fell in love with her just with the sight of her photo.
Ogo is one of the lovely brides we met at #BBNWonderland 2016 – Baileys Nigeria and BellaNaija Weddings second annual bridal event. She has such a warm and fun presence – here she is dancing to Hotline Bling by Drake.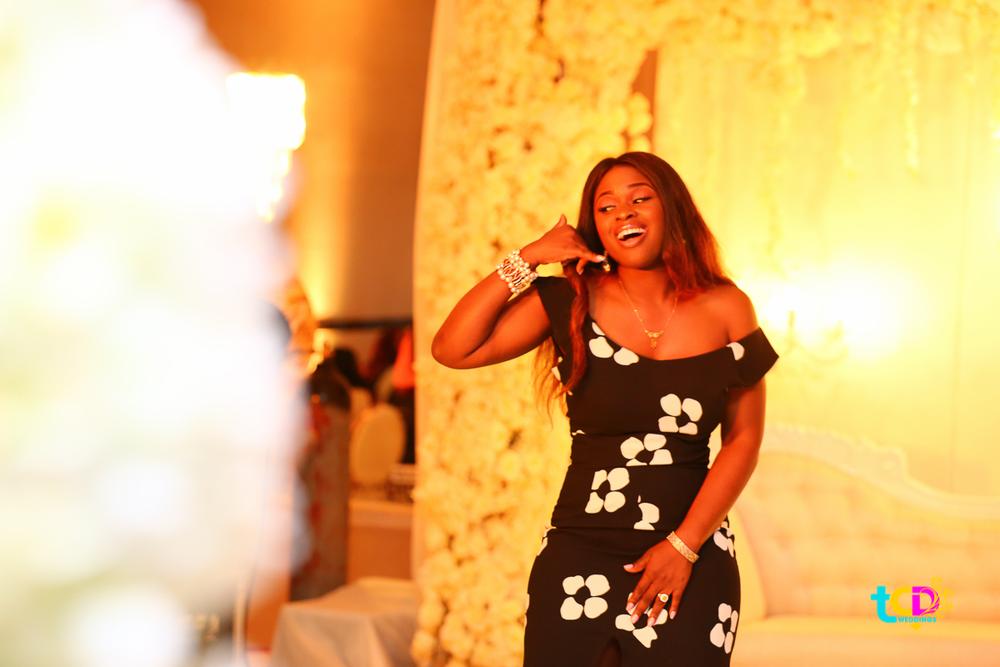 She also won one of the 9 grand prizes for the night, a wedding ring set by Rings and Bands.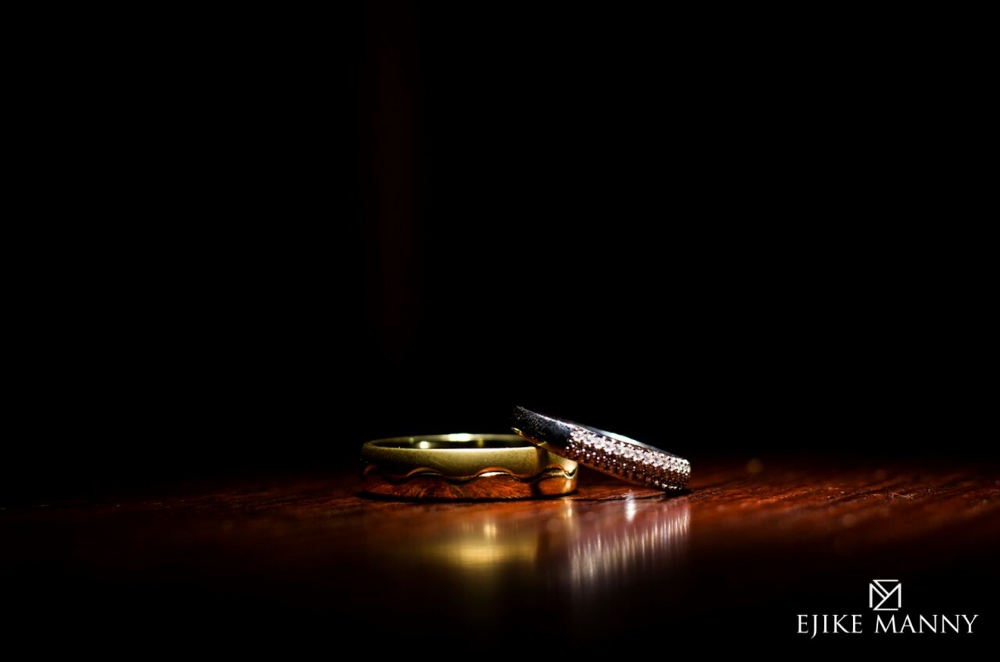 And the story continues … one of her BBN besties became her bridesmaid … aww! Maybe one will be godmother next 🙂
Baileys Nigeria and BellaNaija Weddings wishes Ogo and Ejike the best of married life.
Photography: Ejike Manny Photography
How We Met
by the bride, Ogo
Our story is like a real life case of love at first sight. It all started with a picture.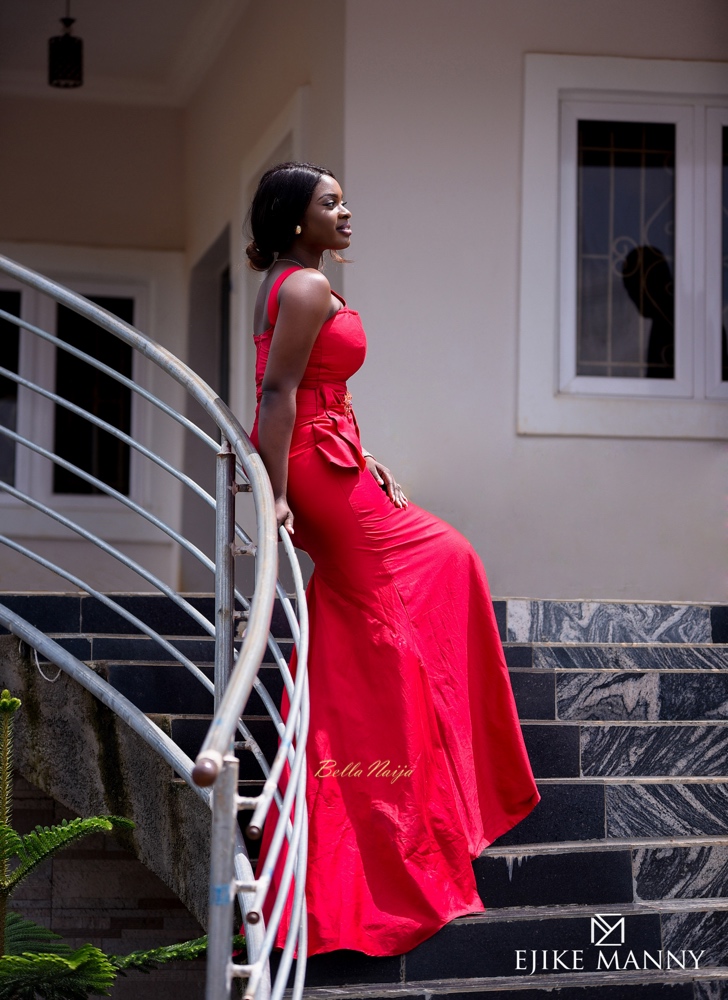 Right from the beginning my husband promised me that he would marry me. It was almost like my husband and I knew each other personally before physically meeting. His cousin and my cousin are friends, so one day he escorted his cousin to my cousin's house to hang out. As they were there, my husband started flipping through my cousin's iPad when he stumbled across a photo of me on the beach in Galveston. Immediately he saw that photo he was dying to know who I was.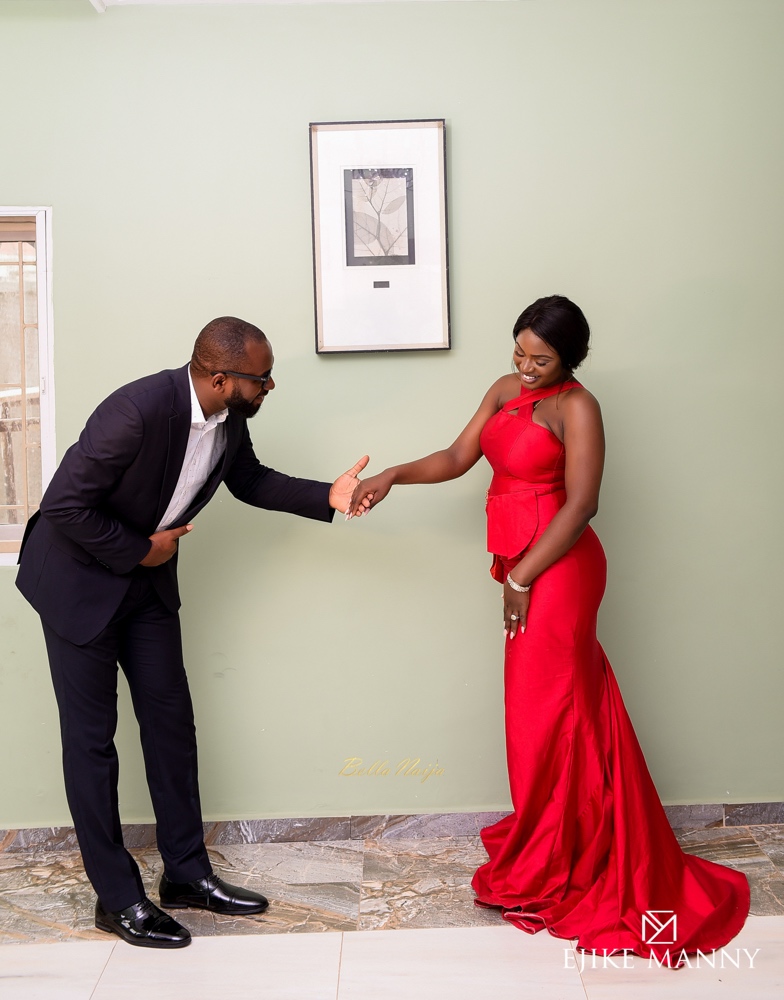 One day as my cousin and I were sitting bored at home she started telling me about a guy that had been pestering her for my number. So she decided to put a phone call across to him for us to speak. That night we spoke on the phone for a while and he was so excited to finally get to speak to me. Sadly for him I was traveling back to Houston the next day so we could not see each other. The next morning before my flight he called to wish me a safe journey and made me promise that we will keep in touch even though I am far away.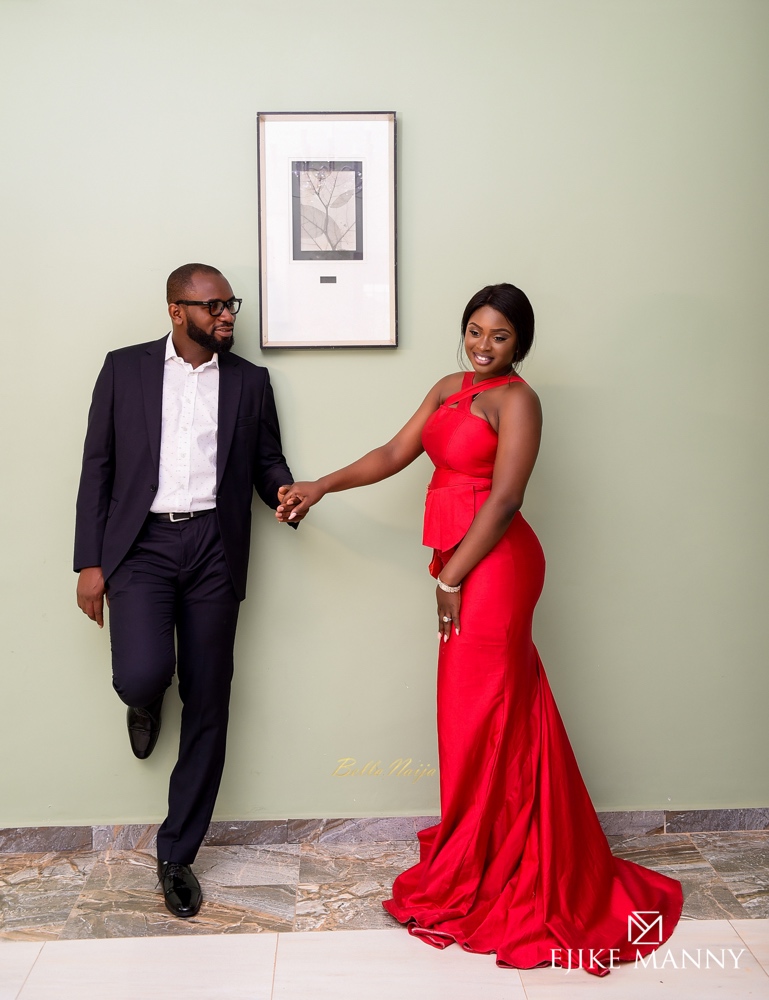 As I got back to Houston, one could say that I completely forgot about him. About a month later close to Valentine's Day he called me. I was really surprised to hear from him as he was the last person I expected to hear from, but nonetheless I was flattered to know that someone had been thinking of me. Immediately he reminded me of my promise to always stay in touch with him, and how I did not keep to my word. He went on to promise me that he would marry me and that he can't wait for me to come back to Nigeria for him to take me to see his mother. I was so surprised by the certainty in his voice. To me there was no way a person could be so sure, especially for the fact that he did not yet truly know me.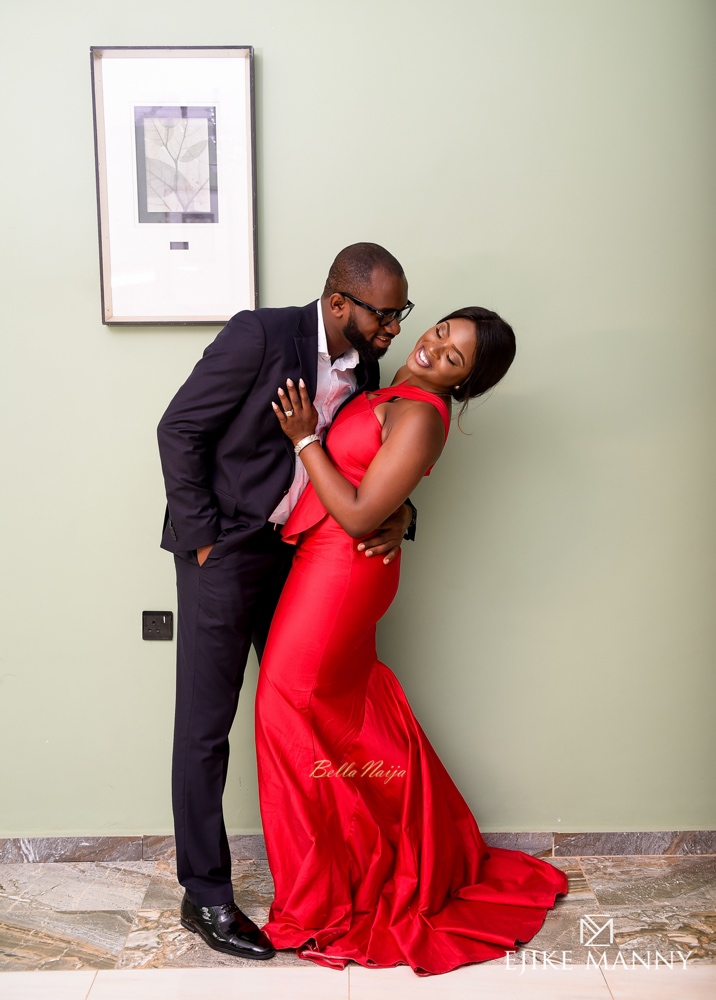 We started strong friendship. He became my best friend. I would always rush home looking forward to our phone conversations. We started our relationship countries apart without seeing each other, until we finally met on Christmas Day at my family Christmas party.
The Proposal
Fast forward to summer 2014, we planned for me to come visit him in Port Harcourt. I landed in Abuja from Houston and the next day flew to Port Harcourt where Ejike received me at the airport. I was so happy to see him after so many months. That night before getting home he took me to dinner at a beautiful restaurant where I ate the best jerk chicken ever (I swear I could fly to Port Harcourt just for that chicken).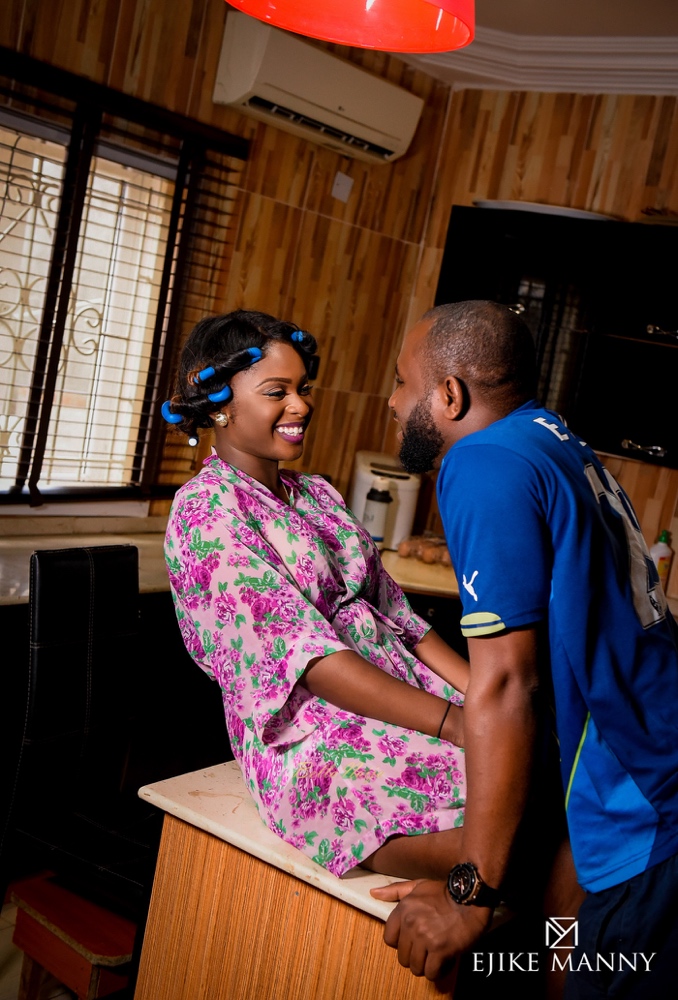 When dinner was over, we went to his house where he welcomed me and even baked me a "Welcome Home" cake. I thought it was such an adorable gesture. After a while in Port Harcourt we planned a small get away in Lagos. For me I had never been to Lagos and was so eager to see the city and what it's about. It was obvious he had his own agenda because the next day he took me from house to house to see all his family members.
I knew something was fishy but I didn't want to get myself over excited so I stayed away from assumptions. After we had seen every member of his family, the vacation began. I had serious suspicions so I started avoiding going into open rowdy places with him out of the fear of him proposing. I'm kind of the shy type so I've always wanted a private quiet proposal.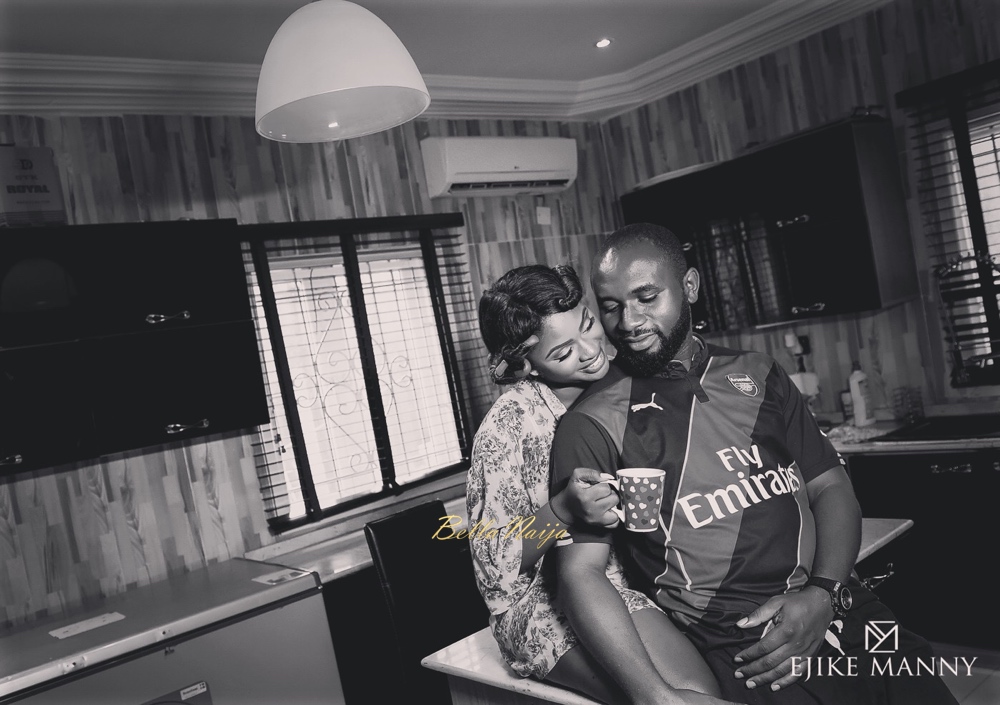 My suspicions grew heavier when we were on the beach and he kept trying to get me to go out into the water where a lot of people were. Of course I stubbornly resisted and we finally went home. The next day we had lunch with his sister, and while I was eating, he and his sister excused themselves to have a chat outside. Me being the nosy type I started peeking to try and figure out what they were talking about.
To my greatest surprise, I saw him holding a red ring box and showing it to his sister. She had the biggest smile of approval on her face and at that moment in great shock I quickly turned back around to finish my food. I was sort of mad at myself for ruining the surprise, but it wasn't like I didn't have my suspicions before then.
That evening at the hotel while Ejike was taking a shower, I ordered room service. He told me to just take the money to pay from his wallet that was in his jean pocket. Immediately I paid, he came rushing out of the bathroom like something was chasing him.
He immediately grabbed his jeans and asked me if I saw anything in his pocket. I told him I didn't see anything and asked him why he was acting strange. He told me it was nothing and asked me if I was sure I didn't see anything. I knew what he was asking is if I saw the ring, but luckily I didn't. For the rest of our stay in Lagos, I made sure I was always on point because I knew he could pop the question any time. Funny enough he didn't.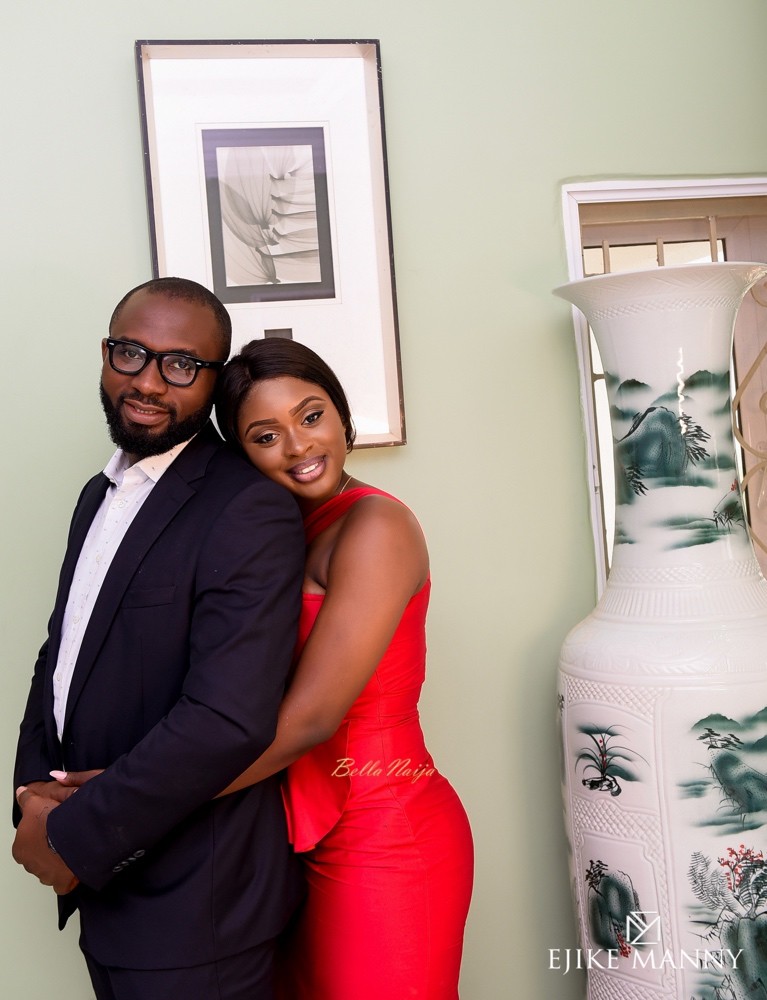 After our week in Lagos was up I flew back to Abuja to get ready for my return to Houston. I was so disappointed that he had not asked me to marry him. I was so sure that he would. I then began to doubt myself and assume that all the clues I saw were just figments of my imagination. I decided to brush all of that under the rug and move on with my life. The night before my flight, Ejike called me that he was in town and wanted us to see before I leave.
We met at a beautiful pool side. Some of his friends were there too and he happily introduced me to them. Shortly after we went inside the restaurant. It was just me, him and some friends that were there. He ordered food for me which I ate but due to the high amount of pepper, I started begging for something to drink. I quickly guzzled down my drink and then reached for his. He told me to wait so he can pour some for me, then he handed me the glass. I quickly guzzled down his drink as well and when I got to the bottom, I saw a round object that I couldn't understand at first.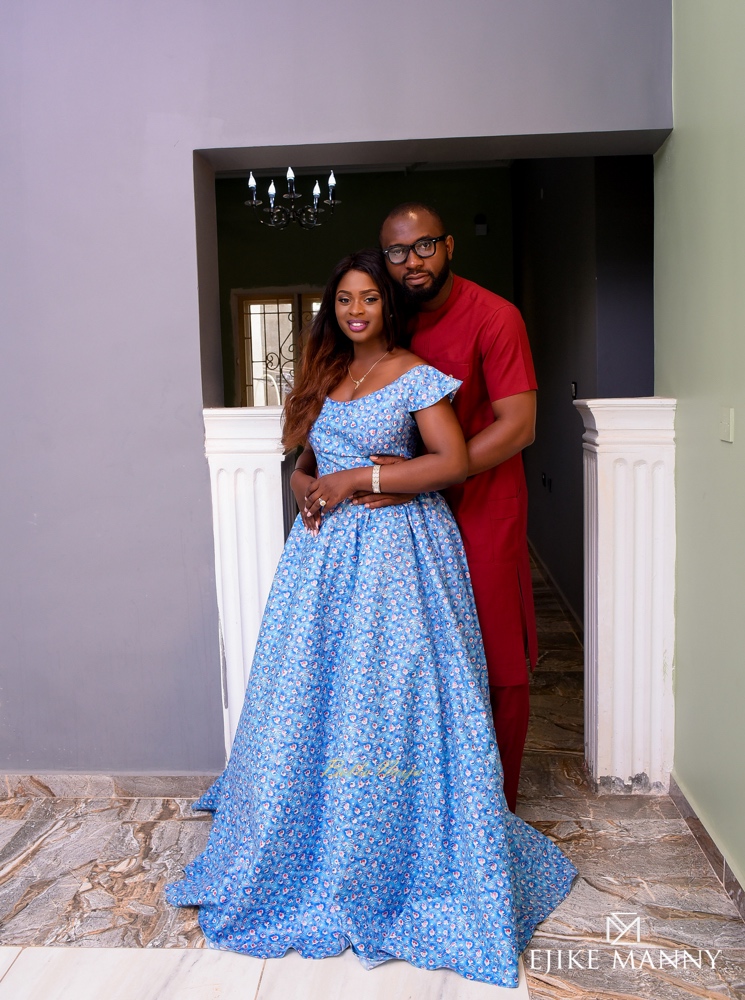 I was trying to use the straw to remove it, then suddenly people started clapping and taking photos, at that point it hit me, that was my engagement ring! I sat there in complete shock. I could not believe I was being proposed to.
Ejike got down on one knee and popped the question, and of course my response was YES!! I immediately started making phone calls to inform my mom and friends. It was such an exciting night.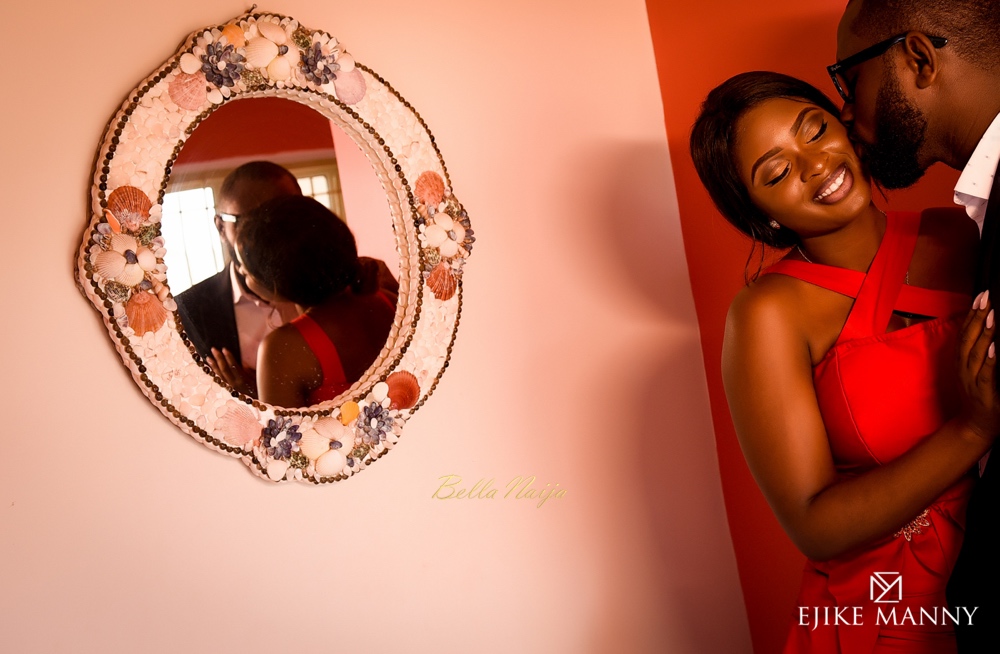 My BBN Wonderland Experience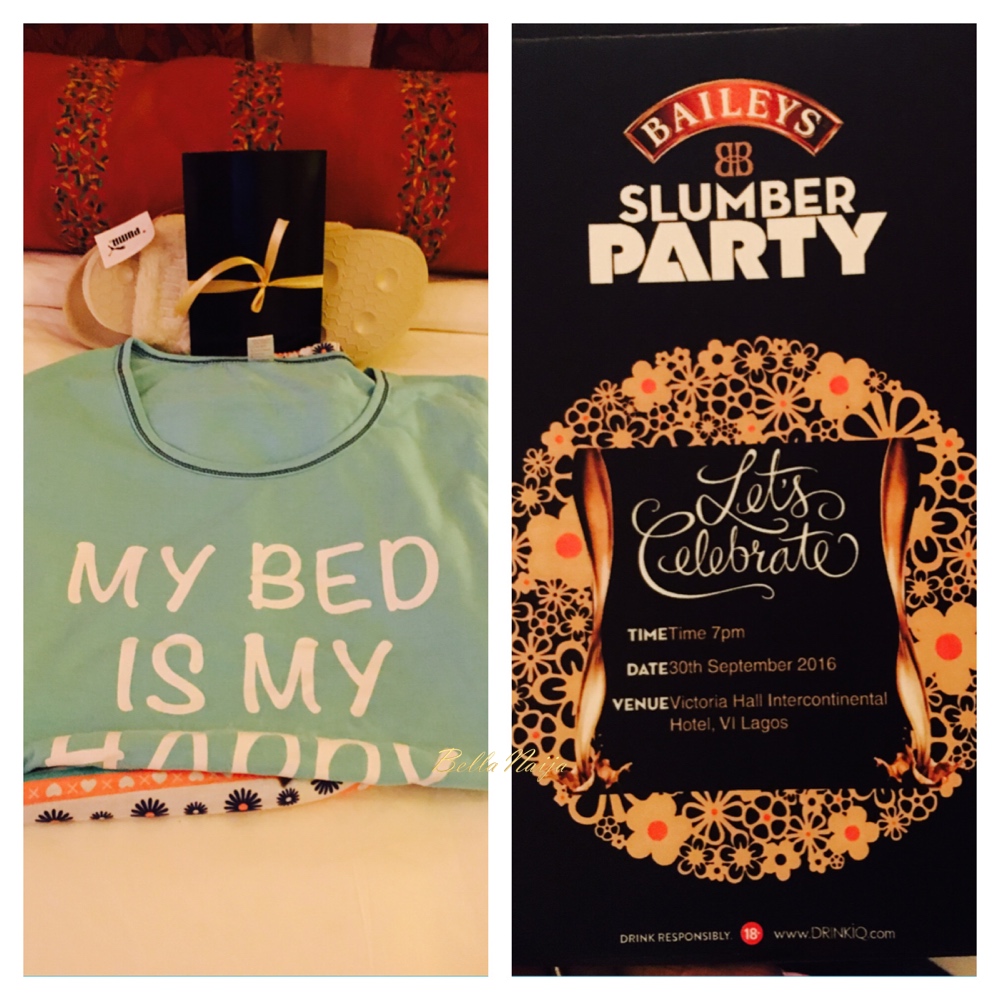 I remember scrolling through Instagram and coming across the flyer for BBN wonderland on BellaNaija. It seemed like such an exciting thing that I would love to be a part of, but due to certain circumstances, I brushed it under the rug and moved on with other things.
Of course my move on plan wasn't successful, before I knew it, friends of mind started tagging and messaging me, basically forcing me to enter.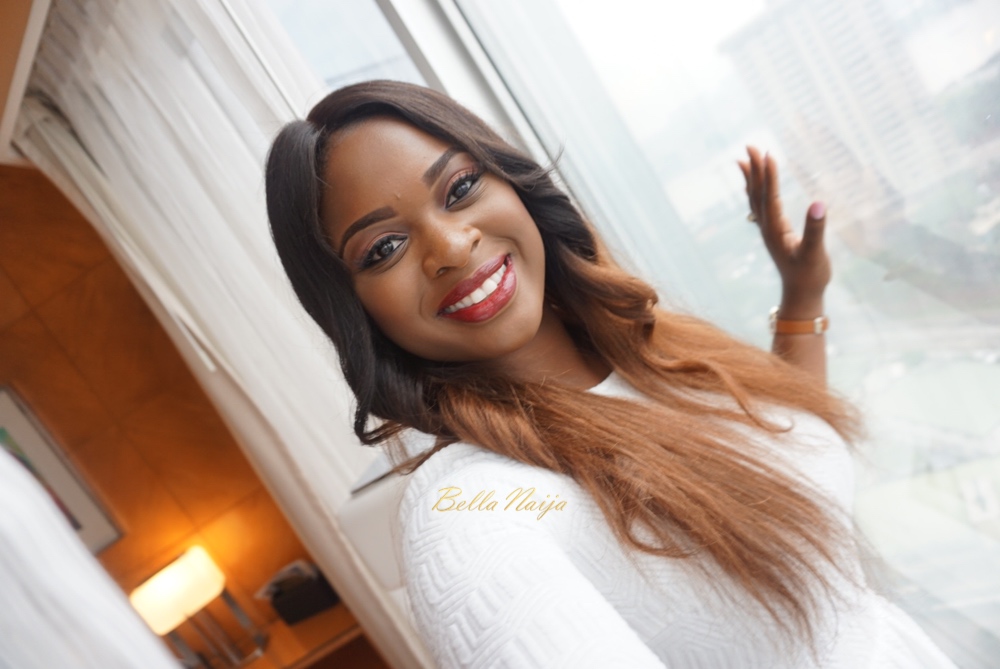 So one morning, I got on my computer, said a little prayer and submitted my application. As my mom and I were coming back from church one morning, I opened my email and to my genuine surprise I was selected as one of the lucky brides. I screamed with so much excitement, and started calling all the friends that encouraged me to enter, my mom almost had a heart attack from my sudden outburst.
Arriving at Wonderland was truly a fairytale experience. From the hotel, to the slumber party, to the main event. BellaNaija and Baileys Nigeria truly went all out to ensure we were treated like princesses. I made a few life long friends who I am besties with till today. One of them was even on my bridal train.
The best thing I got from the experience besides the thousands of goodies, is the support system. Till today, all of us keep in touch and offer so much support and guidance to each other.
I was also the lucky winner of the wedding band set by Rings and Bands.
Once again, thank you so much to BellaNaija and Baileys Nigeria for the experience of a lifetime.
White Wedding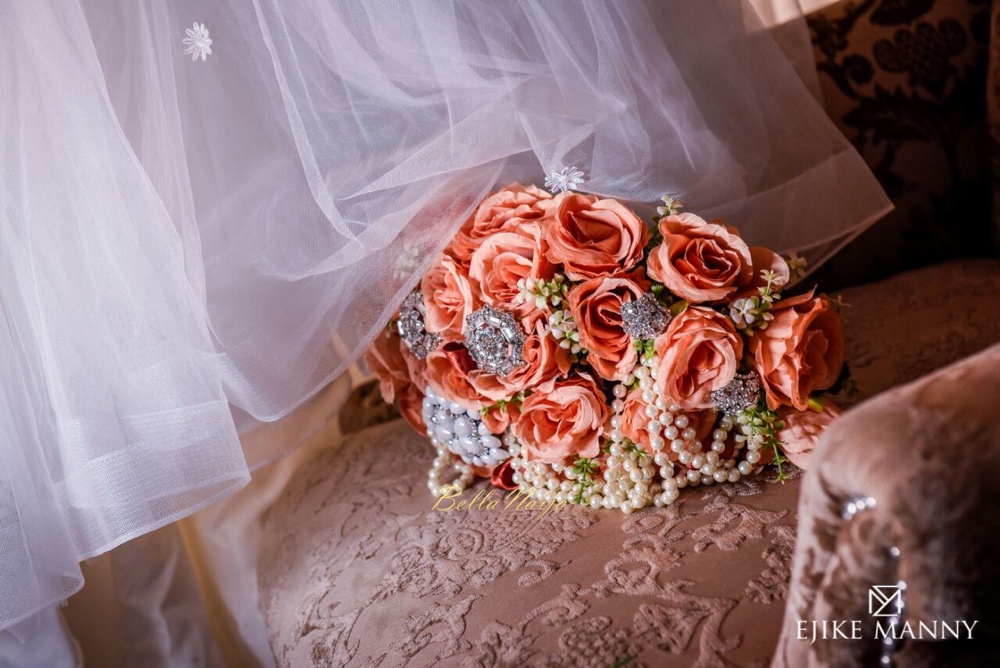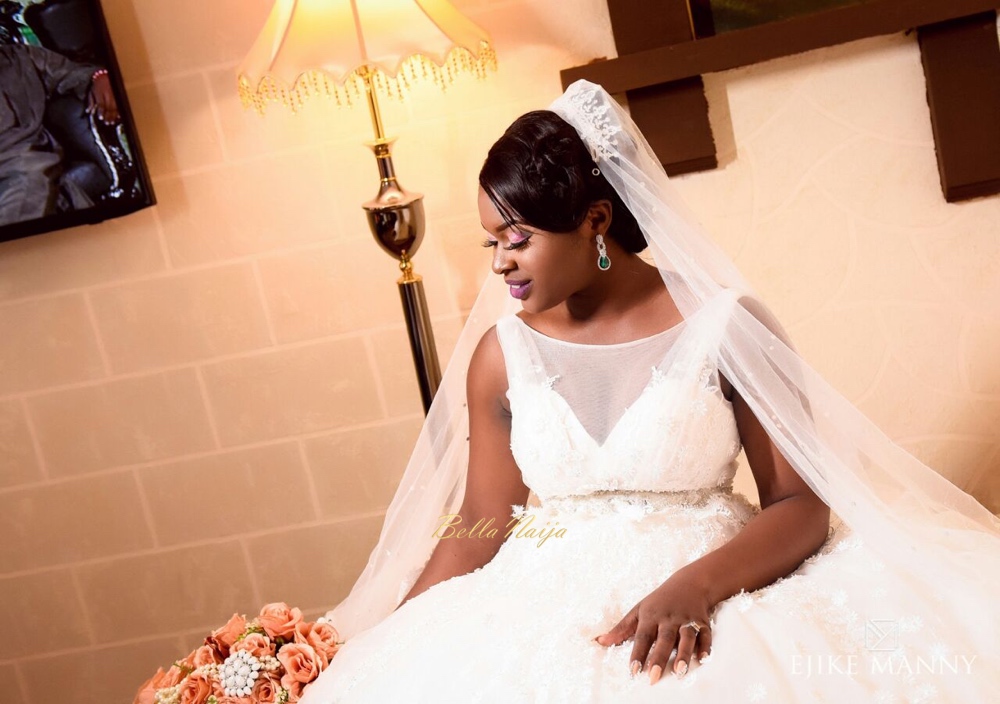 ***
Photography: Ejike Manny Photography
BBN Wonderland Photos: Ogo and Atunbi and TCD Weddings
Vendor List
Wedding Rings: Rings and Bands
Makeup White Wedding: Bristles by Ucee
Makeup Trad Wedding: Bride
Wedding Hair Stylist: Jonathan from Tangles Hair Salon
Wedding Dress and Cathedral Veil: Brides and Babies
Groom's Suit: Em-O Bespoke
Event Coordinator and Waiters: Royal Aims Creation
Dance Floor: Adicrafts
Bridesmaid Robes: Kokies World of Gifts
Reception Venue: Sandralia Hotel