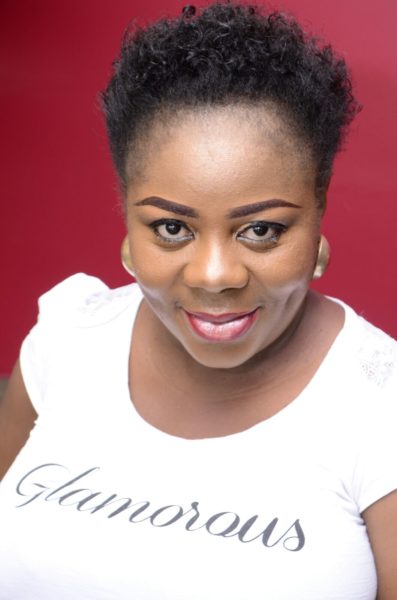 Last week I had loads of fun with the Old Girls' Association of my secondary school. It was the maiden edition of our reunion and we were happy to see each other again. Of course we have changed, both in looks and sizes, but one thing was sure, we all have fond memories of our secondary school days. It was weird to realise that I graduated from secondary school exactly 20 years ago. There was so much to catch up on, and so much to gossip about. I am looking forward to the gathering again.
My school, St Joseph's College Aba, was a very popular school and one of the best schools in our time. The standard of education and moral values were high. It also was also reputed to have the finest girls then, and as such our school activities always witnessed large turnout of male guests' et al. We, the students, always represented that image with well-ironed short school uniforms and our heads held high.
I lived in boarding house and it was great fun. In fact, I learnt how to look out foe and take decisions for myself in the boarding house.I went into the boarding house young and naïve, but I came out sharp and street smart.
You see, lesbianism didn't start today o. Oh no, even in Biblical times it has always existed. I, however, came to the knowledge of lesbianism in the boarding house. My school being an all-girls school was very much into lesbianism.
It was called 'sure' and the partners were referred to as lovers. Some school mothers and their school daughters turned their relationship from mentorship to lesbianism. It was a big deal then, and if as a junior student you didn't have a lover you were deemed as being 'jew' – an unattractive and inactive person. I was initially curious to know what and how they did their 'supe' act, and when those who have experienced it narrated it to me, it just didn't feel right to me. I believed intimacy was supposed to be between both sexes and not vice versa.
Anyway I kept my thoughts to myself and went about my business, no one wanted me as a 'supe'. I was too stubborn to the seniors. I would flout school rules and regulations with my friend, and would be the first to report any senior that victimised or intimidated me to the principal – in well spoken English. God help the senior if she did not defend herself in English, as well as I did, the principal would show her pepper.
So, they all hated me and used every opportunity available to flog me. However in my JSS 3, I was almost lured into 'supe'. It had become a norm amongst my friends, and I was almost the only one who didn't have a lover.
One of the most beautiful and popular seniors in SS3 approached me after admiring my legs. I promised her I would think about it, because I had my reservations about her due to the rumours about her being possessed by evil spirits.
She persisted, buying me snacks during break, and making sure I ate the best portion of food during dinning hours.  Valentine's day was approaching, so I decided to give the 'supe' thingy a trial. On Valentine's Day, she sent me the biggest card I had ever seen and a set of lingerie. I was touched. Later that evening I honoured the invitation to her hostel, not knowing that I was going to sleep there. So when I entered the seniors' hostel, I saw that all the bunk beds had been covered with mosquito nets and then bed sheets. There was practically no way to let air into the bed, I got scared because I can't stay in a choked environment. She explained that the bed sheets were for privacy. I started wondering how I would breathe through the covering. I quickly lied to her that I hadn't taken my bath because I thought that I would go back to sleep in my hostel. I begged her to let me go and freshen up and then come back. She agreed. I ran to my hostel and slept there.
She was very angry with me the next day. I apologised to her, promising to repeat the visit, while inwardly wondering how I would get myself out of the mess I was in. Fortunately for me, she woke up very early one morning and sat on the bare floor in front of her hostel. She refused to get up, claiming that she was instructed by her 'people' to stay there for the whole day, and indeed she stayed there even in the hot sun. My friends, the kain Ben Johnson wey I do. I ran faster than Usain Bolt and never contacted her again. I was more than relieved when she got another girl in my set as her 'supe' and forgot about me.
After that experience, I learnt never to allow myself be influenced by peer pressure or the need to belong. We can't al  belong in the same place. Some can belong in the sitting room and some can belong in the kitchen.
You can share any tales about your secondary school as well….