#BBNaija: Day 15 – Post Evictions Meltdown, Captain Efe & Nominations | Find Out the Housemates Up for Possible Eviction
Did you watch Day 15 of the Big Brother Reality TV show?
If you didn't, we've got the highlights for you!
..
Post Eviction Meltdown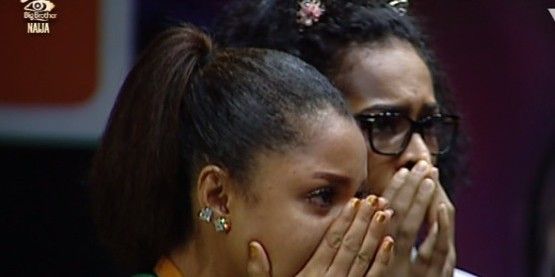 Miyonse and Soma were sent home and only Efe managed to survive elimination. It proved to be yet another emotional rollercoaster for our Housemates who thought, at one point, that all three guys had been sent packing. After being directed to go check the arena and getting re-united with Efe but not Soma and Miyonse the reality that this was an actual eviction started to set in.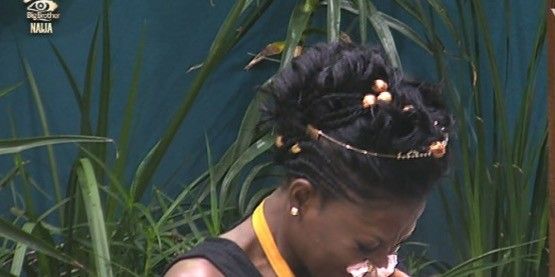 Interestingly the first to break down was Debie-Rise who is the newest Housemates and only knew Soma and Miyonse for a week. She seemed to be crying because TBoss had lost her bae. CoCoIce also came to TBoss' side and tried to console her.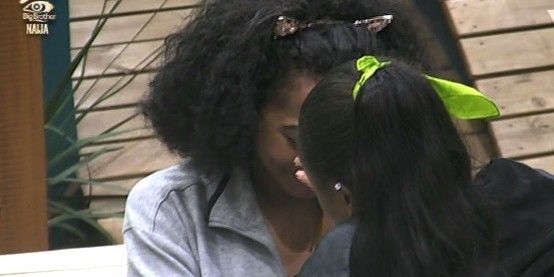 Miyonse's main really tried her best to hold it together but she started opening up about how she was feeling and soon the waterworks came. "That coconut head was the only one who made me feel comfortable" she whispered as CoCoIce and Debie-Rise wrapped their arms around her.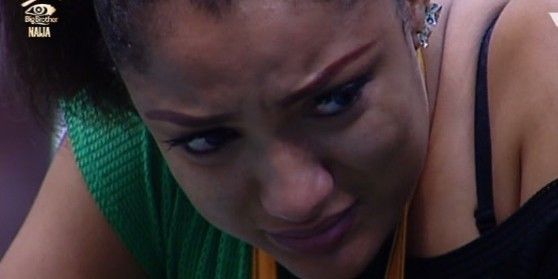 Gifty pretty much cried and drank all night! She's said earlier in the evening that this was just a game but it was a front. Soma's departure really hit her hard and soon she was downing shot after shot of Vodka and weeping.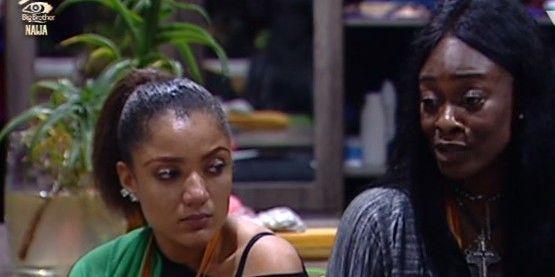 Not long after that Uriel sat her down and gave her a pep talk! "Stop showing people that you're weak. You need to get your head in the game man! Do this for your mom" Uriel quipped. She hasn't cried about Soma since but it remains to be seen if she can keep her composure because next week another one bites the dust! The game is on!
Squad Names and Wager

Within minutes of being announced as the new head of house, Captain Efe was summoned into the Diary room by Biggie to receive the Wager Brief for the week. Biggie told Captain Efe that he had sensed some tension in the house and that the earlier challenge was meant as an ice breaker, though he wasn't convinced this objective was achieved.
Thus Biggie gave him the Task Brief with the theme of the week, bonding! Captain Efe was to instruct the Housemates that they are to collectively come up with a name for the squad as all through the week, they will be faced with several challenges that will test their unity as a squad. They will also Wager a percentage of their weekly BB Naira allocations to the success of this Task.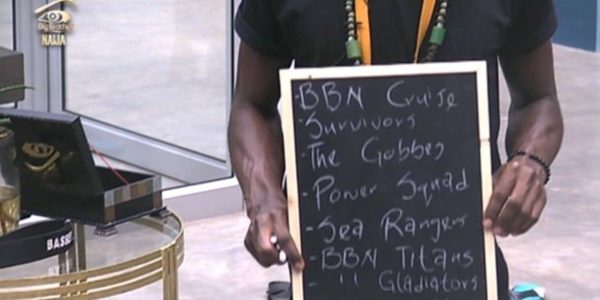 The Housemates sat around and debated names like BBN Titans; Sea Rangers; Power Squad; BBN Gladiators; and The Gobbes. After much debating; a general consensus was reached and the Squad shall be called D'unbreakable Titans. The Housemates quickly embraced their new squad name and even created a war cry befitting their new squad name.
Big Brother also gave Captain Efe a secret Task: he is to motivate his squad and help keep their spirits high all the time, and his Task will only be completed by the end of the week at Presentation Time where he is expected to get clear compliments from at least five of his squad members. Only warning from Biggie; he is not allowed to specifically instruct the Housemates to pay him any compliments.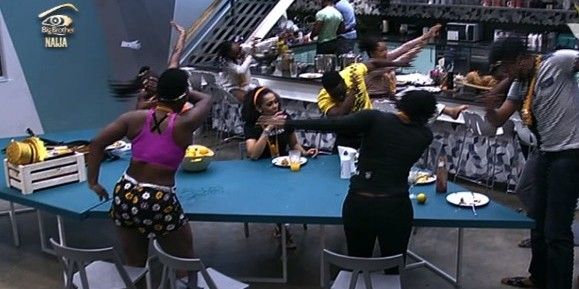 Live Nominations
This afternoon, the Housemates took to playing a fun 10-second general knowledge trivia game as they anticipated the Live Nomination Show. When Biggie finally called all Housemates into the garden, the reality of yet another stressful Nomination Session settled in.
As Big Brother called the Housemates into the Diary Room one by one, they made their Nomination decision known to him and then proceeded to sit in the lounge in silence.
This is how the Nominations went down:
Bally Nominated Bisola and ThintallTony
Debie-rise Nominated Marvis and Bisola
Kemen Nominated Bisola and ThintallTony
Cocoice Nominated ThintallTony and Bassey
Tboss Nominated Marvis and Bassey
Bassey Nominated Cocoice and Kemen
Uriel Nominated Cocoice and ThintallTony
Gifty Nominated Cocoice and Bassey
Efe Nominated TBoss and Cocoice
ThintallTony Nominated Debie-Rise and Gifty
Marvis Nominated Cocoice and Debie-rise
Bisola Nominated Debie-rise Cocoice
The housemates up for eviction were Bisola, Bassey, Cocoice, Debie-rise and ThinTallTony. The HoH Efe, saved ThinTallTony and replced him with Gifty.
..
What are your predictions for Sunday's eviction? Who do you think is going home?