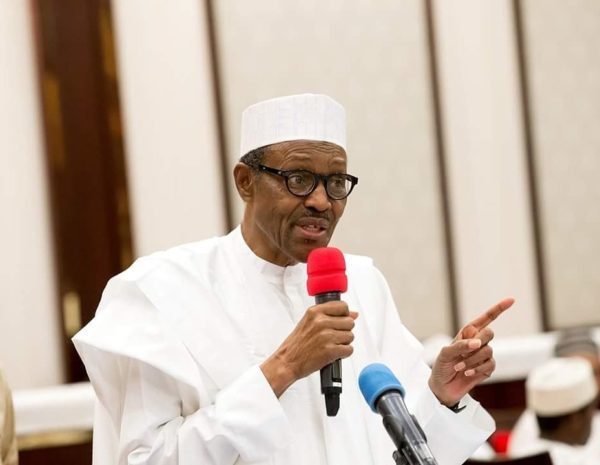 One of the witnesses in the ongoing trial of a Federal High Court Judge, Justice Adeniyi Ademola has said that a N500,000 gift was sent through President Muhammadu Buhari's lawyer, Kola Awodehin to the judge when the president's alleged certificate forgery case was before him.
Justice Ademola, his wife, Olabowale and Joe Agi (SAN), are standing trial on an 18-count charge bordering on conspiracy, collection of gratification and money laundering.
An operative of the Department of State Services (DSS), Babatunde Adepoju, who led investigations into the allegations, confirmed on Tuesday that he had been told, during interrogation of Agi, that the gift was sent through Awodehin, to Ademola, for Ademola's daughter's wedding.
According to Premium Times, the following exchanges ensued in court between Agi's lawyer, Jeph Njikonye, and Adepoju:
Question: During the interview with the third defendant, he told you that the wedding gift passed by Ken Hubert and Bassey Bassey was not the only gift received by the first defendant (Justice Ademola), and that the president's lawyer also passed a gift of N500,000 then for the wedding of the judge's daughter.

Answer: Yes.

[At this point, a copy of the court document involving the charge against Mr. Buhari on allegations of certificate forgery; (between Chukwunwike Vs President Buhari), was shown to the witness who identified the name of the lawyer (Awodehin), as the third person representing the president in the suit.]

Question: Was Kola Awodeyin, SAN, the one who passed off the gift of N500,000?

Answer: Yes

As a follow up to the response by Adepoju, Agi's lawyer asked whether the N500,000 given at a time when Buhari had a pending case before Ademola, amounted to a bribe, so that the judge would rule in his favour.

Adepoju answered in the negative, stressing that "such would amount to a speculation in my opinion".

Adepoju also added that his office did not investigate further to determine the authenticity or otherwise of the claim by Agi.
Adepoju said that Hubert and Bassey who were said to have donated $150,000 (N37 million at the time) to Justice Ademola's daughter's wedding could not be linked to any case involving the judge or any of the defendants.
Prosecution counsel Segun Jegede closed their case after presenting a total of 19 witnesses.
Ademola's lawyer, Onyeachi Ikpeazu, thereafter told the court that his client would like to make a no-case-submission.
According to the defendants, the testimonies from the witnesses and the surface value of the charge had not established prima facie against them.
The judge, Justice Jude Okeke, therefore, ordered all counsel to file and serve the court and each other with relevant processes on the motion before March 15, the next adjourned date.