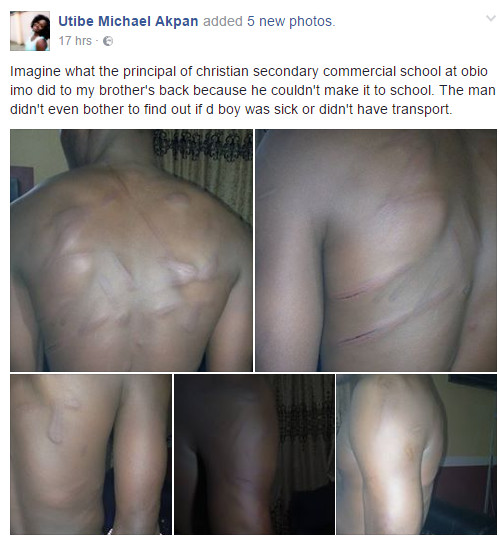 It's really sad that things like this are still happening in Nigeria.
A Facebook user  Utibe Michael Akpan on Monday shared photos of her brother who was brutalised by his school principal for being absent in school.
"Imagine what the principal of Christian Secondary Commercial School at Obio Imo did to my brother's back because he couldn't make it to school. The man didn't even bother to find out if d boy was sick or didn't have transport," Utibe wrote.
She also shared an SMS sent by the principal, identified as E.O. Esedeke to her dad. See below:
Dear Mfon (victim), this is notify you that you are to attend lessons everyday in the school. You didn't attend on Friday and Saturday. You have (been) penalised. You will receive the penalty on monday. Thanks
From E.O.Esedeke
Your principal.