Share Some Love this Valentine! Get Your Loved One a Priceless Gift – The Zenith Bank Gift Card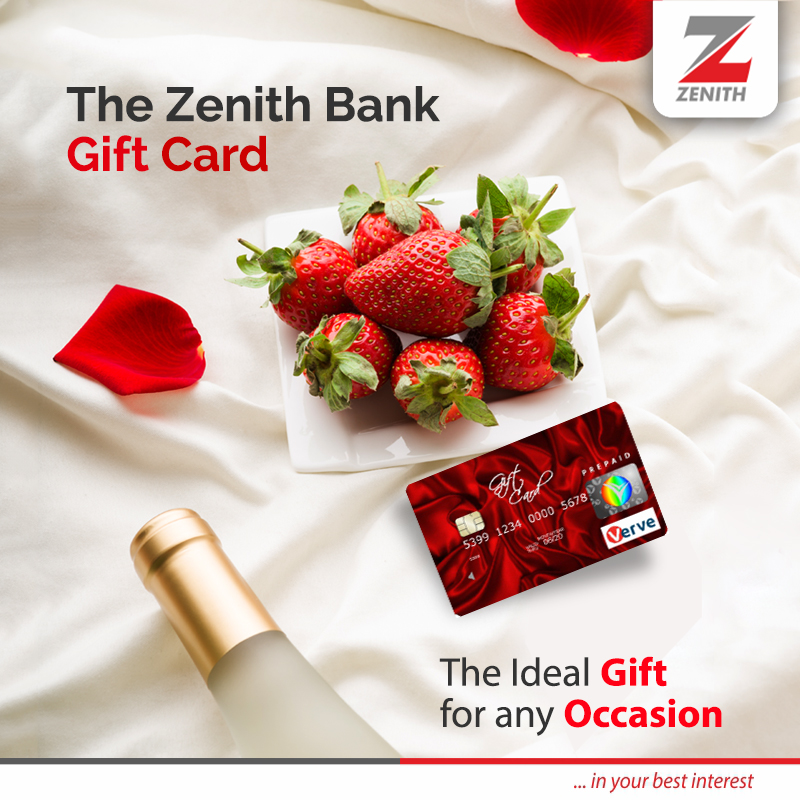 Gift giving in Nigeria is an inexact science where the giver typically gives the shiniest, most affordable gizmo available, with little thought to the fact that they might be giving a coffee maker to a person that only drinks tea. Truth be told, everyone has, at one point or another, wished they could choose their own gifts.
Well, with the Zenith Bank Gift Card, you don't need to worry about getting someone the ideal gift…especially during special ocassions like valentine, birthdays and anniversaries.
The Zenith Bank Gift Card is a branded prepaid card that can be picked up at any of the Bank's branches, pre-loaded with whatever amount of money the giver would like to gift and handed to that special person or celebrant, bestowing on him/her the priceless freedom to choose whatever gift they have their hearts set on.
The Zenith Gift Card is available to anyone, even non-customers of the bank and can be used to shop online, make in-store POS payments and withdraw cash at any ATMs nationwide.
Get that special person the ideal gift this Valentine…A Zenith Bank Gift Card.
___________________________________________________________________________
Sponsored Content