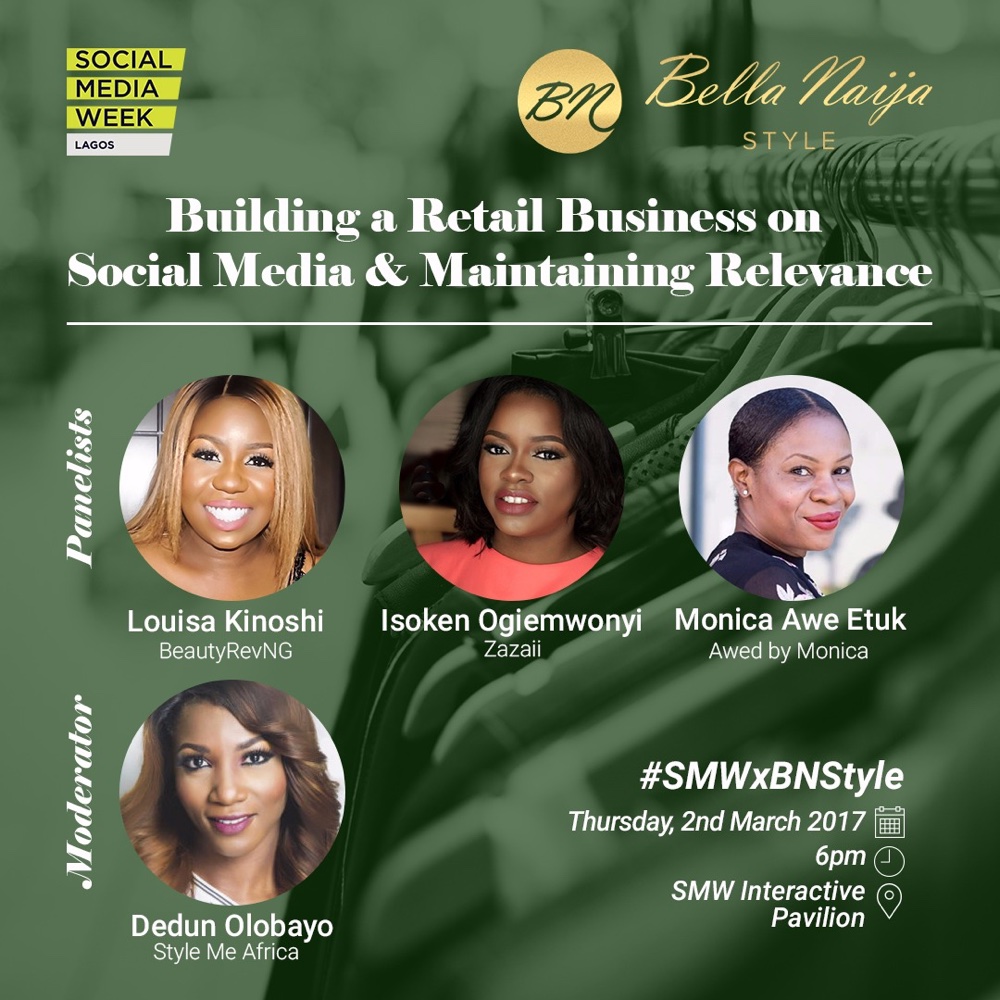 Social Media Week Lagos 2017 started today and on Thursday the 2nd of March, BellaNaija Style will be hosting 4 fashion related panels for the #SHOPAFRICA Speakeasy at the SMW Interactive Pavilion.
The first panel at 6 pm features 4 dynamic women, speaking on the topic; Building a Retail Business on Social Media and Maintaining Relevance.
This panel is ideal for any fashion retailer (or those aspiring), looking to increase awareness with the use of social media. Maintaining relevance with your followers/customers in an industry that keeps growing and changing is also a key factor to the success of a retail business.
See the panelist profiles below.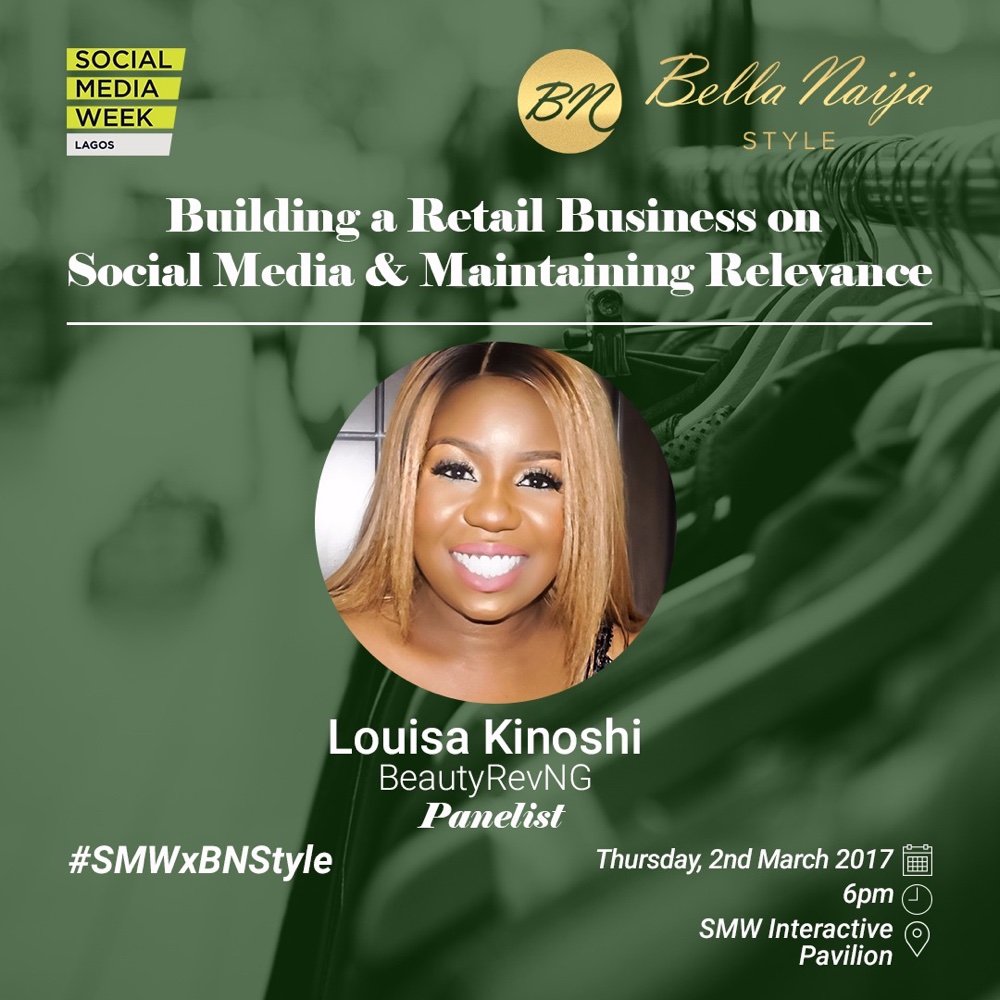 Louisa Kinoshi – Founder of Beauty Revolution, Louisa created BeautyRevNg to celebrate the diverse beauty of African women in 2014, the brand aims to revolutionize beauty shopping in Africa and is the most popular online beauty store in Nigeria.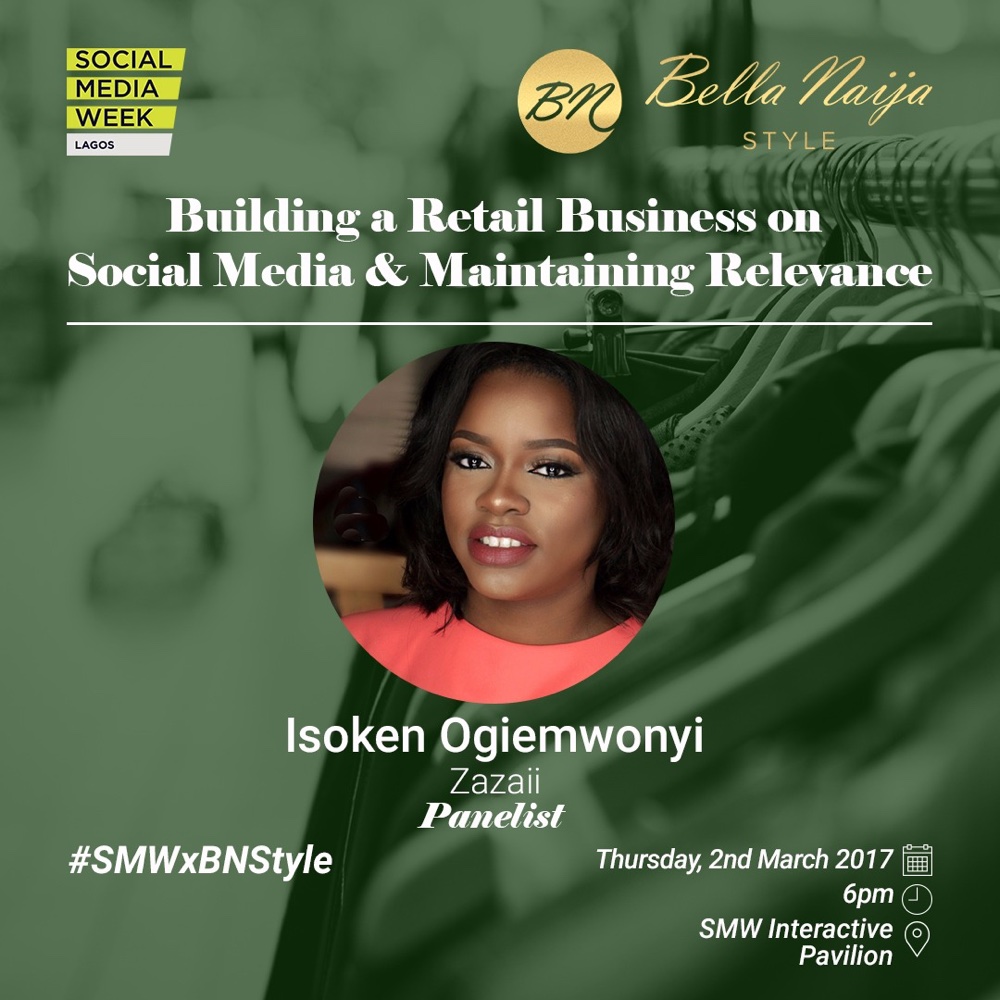 Isoken Ogiemwonyi – Isoken is the Founder of fashion, beauty and lifestyle store ZAZAII. She has been in the business of fashion since 2009 as the Creative Director of Obsidian, and was half of the CEO Duo of leading lifestyle brands L'Espace and LPM Nigeria up until May 2015. Isoken is also a BellaNaija contributor with a popular column titled Fashion Business Basics with Isoken Ogiemwonyi.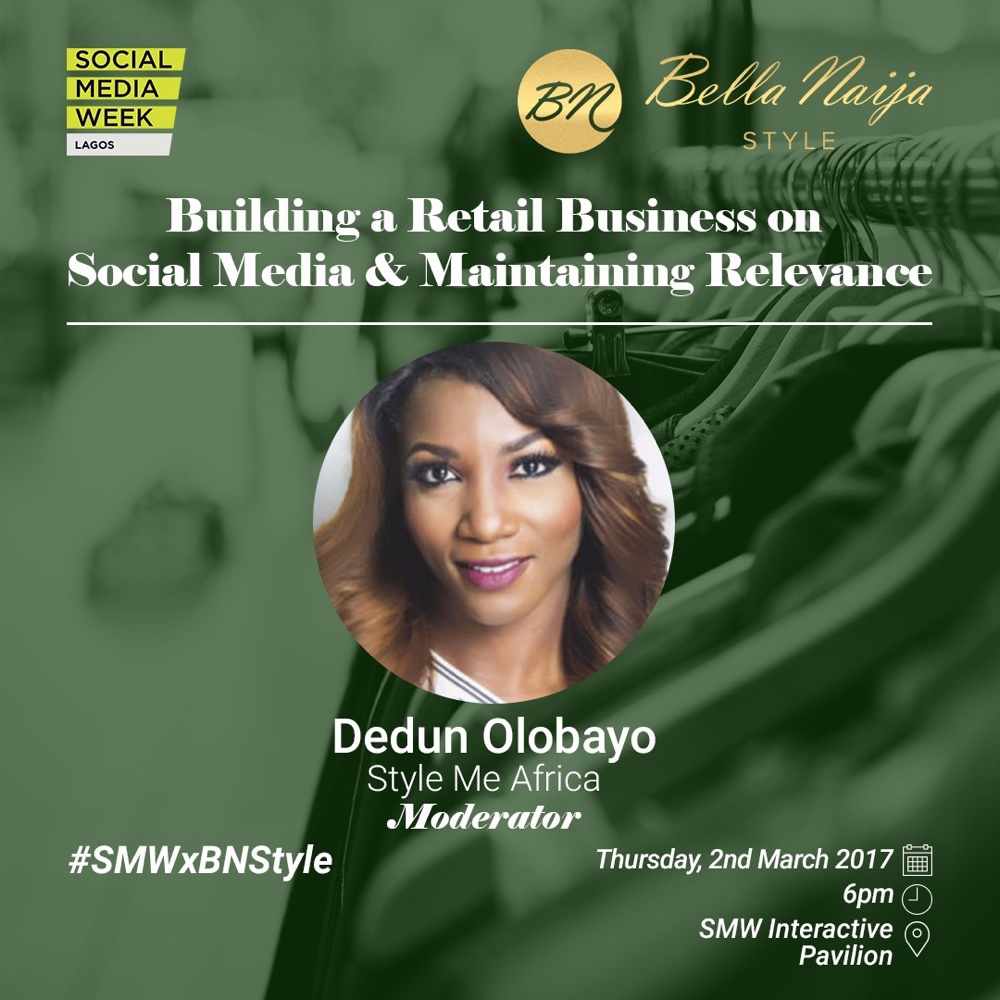 Dedun Olobayo – Dedun is the Founder of style and fashion blog StyleMeAfrica.co, over time the blog has grown to now house a retail platform that has become the go-to destination for young millennials.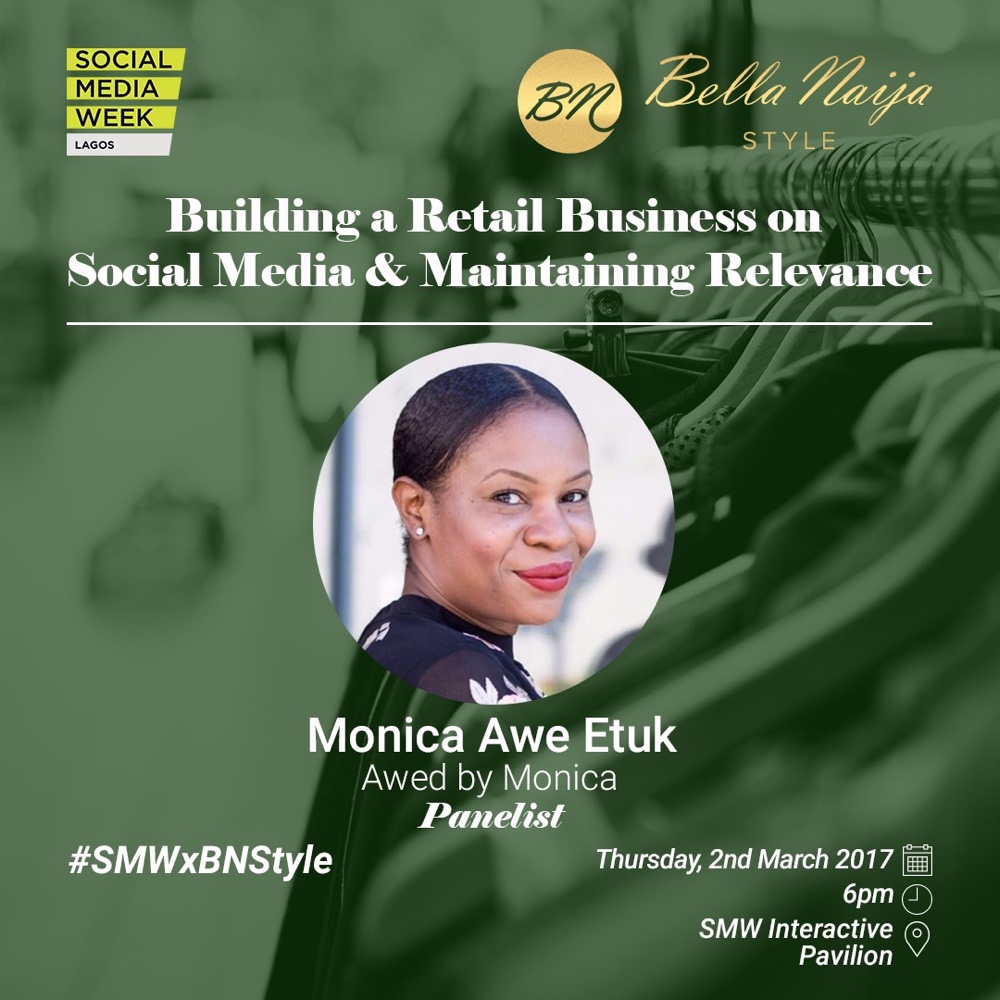 Monica Awe-Etuk – Monica Etuk is a style blogger at Awed by Monica that has successfully monetized her social media following into revenue by turning her style blog into an e-commerce blog where readers can shop her Instagram looks. She's also a BellaNaija Style contributor, see her posts here.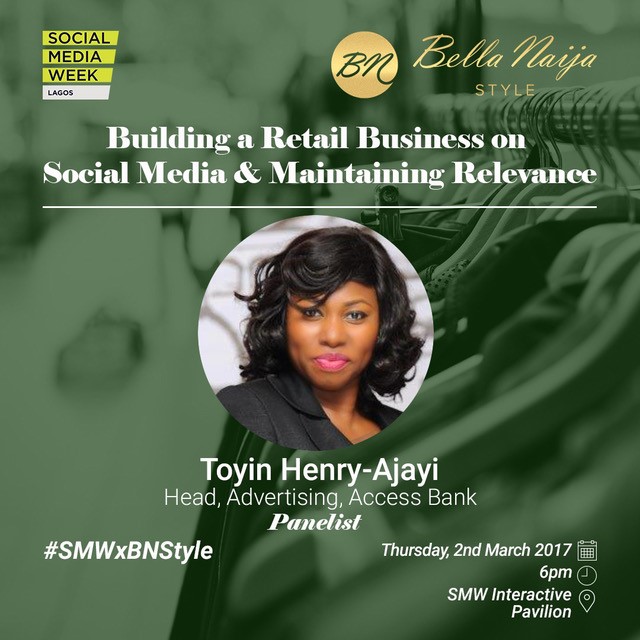 Toyin Henry-Ajayi – Toyin is Head, Advertising, Access Bank and she brings to the panel salient knowledge harnessed from over 10 years' experience in product development, retail strategy, and marketing; both traditional and digital. Having worked closely with various sales teams targeting different markets, she will be sharing practical knowledge on how digital technology can help retail businesses set strategic marketing goals and deliver optimal growth.
Click here to register and join us this Thursday!