"The woman gave you life"…Rapper The Game puts Meek Mill on blast for "disrespecting" Nicki Minaj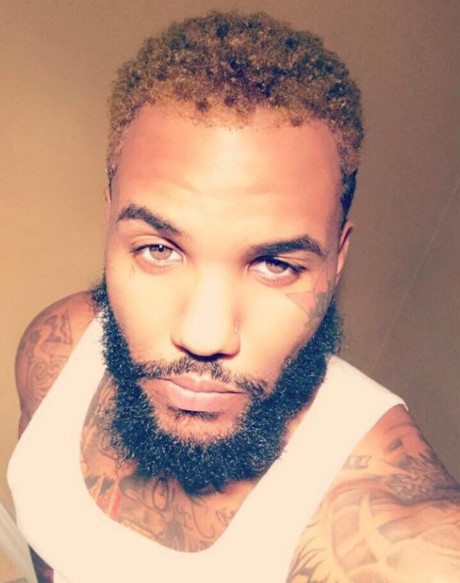 Commenting on the beef making the rounds between Remy Ma and Nicki Minaj, The Game has put Nicki's ex, Meek Mill on blast in an Instagram post early this morning. For the duration of the feud, Meek has been liking pictures and posts disrespecting Nicki Minaj and all that is unacceptable, according to The Game. He said:
This the type of h*e sh*t I hate… This lil b*tch @meekmill aka Meesha salty cause his woman left em. Instead of being a REAL N*GGA & leaving the situation with ya head up standing tall, you in ya feelings so you get her house robbed & do f*ck n*gga sh*t fronting for the followers she gave you… liking pictures & leaving comments on posts that disrespect the woman who gave you life, actually loved yo dusty ass, bought you sh*t you couldn't ever afford on yo own & even stood by your side when Drizzy bodied you.. instead of leaving yo bum ass like she should've, she held yo skinny rat face havin ass down !!! Now she gone & all you can do is try & sh*t on her every chance you get over social media ?? Straight p*ssy sh*t… you know how many REAL N*GGAS would love the chance to wife up a Nicki Minaj, Rihanna or a Beyonce' & you out here playing…. Had a bomb ass woman & blew it cause you wasn't man enough to return the love that was given…. you a ? ass n*gga, won't fight me, but quick to tell Drake he can get a fade ??? straight f*ckin sucka… I shoulda never took my hands from around Nicki that day we shot #PillsNPotions… that was the last time she been held by a REAL N*GGA !!! #N*ggasIsTheNewB*tches#OurDayIsComingSoon#D*ckChaser#ThemHerFollowers#iRememberWhenYouHad600ThousandB4Her#KeepRidinDirtBikesWitYoNutsOnN*ggasButts#NickiGetYouAREALMAN#HeyBigHead ? @nickiminaj

N*gga you would've died after Drizzy bodied you if Nicki wasn't on ya arm lil ungrateful p*ssy…. she the only reason you lasted long enough to beef wit me & trust me, the day is coming where I throw yo lil punk ass over 6 cars !!! What type of n*gga wanna see the girl that gave him everything he got hurt.. bird ass bum #NickiBirthedYou#WhatREALMANwannaSeeHisGirlHurting ??? #AnswerDatSh*t !!!! #OnlySoLongFakeThugsCanPretend
After his rant, he went ahead to unfollow everyone on his Instagram except Nicki Minaj.