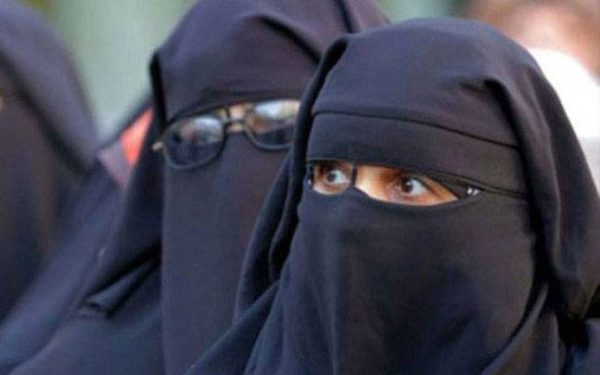 Two Muslim brothers based in the U.S. have divorced their wives in India by simple sending "Talaq" via Whatsapp. Talaq means divorce.
In Sharia law, a man can divorce his wife by declaring Talaq.
The law states that after the declaration, the couple must wait three months before the divorce is finalised. However, if the couple have sexual relation or the woman is found to be pregnant within that period, the divorce is annulled.
The 3 month period also serves as an opportunity for the couple to reconcile. The man can also revoke the decision during the 3 month period.
If the 3 months expires and none of the above happens, the divorce is official. However, the duo can remarry even after the divorce is official, except the man declares what is known as "Triple talaq," which means there is no going back on the decision.
Declaring "Triple talaq" at once also makes the split instantaneous.
The Sharia principle dictates that the husband must support the woman until the end of the notice period, or until she has their child.
One of the women Heena Fatima who got married to Syed Fayazuddin in 2013, received a WhatsApp message a few weeks ago that read: Talaq, Talaq, Talaq.
Syed also sent the divorce papers from the U.S.
Syed's brother Mohammad Abdul Aqeel also sent a WhatsApp message to his wife Mehreen Noor that she had been divorced.
The women are currently fighting back as they have both lodged a complaint at a police station in Hyderabad, India.
Heena, according to reports was quoted as saying: "Sharia law lets you divorce me, but who is going to look after our children? Doesn't Sharia law ask of you to take care of your children?"
The development has led to Mehreen's discovery that her husband's real name is Usman Qureshi.
"I found out after marriage that my husband's real name is Usman Qureshi. Now, without citing any reason, he has sent me divorce. They (the two brothers) have made marriage a joke," Mehreen said.
India's Supreme Court is currently looking into the validity of the "triple talaq" as civil rights groups are saying that religious practices cannot be used to trump women's rights
Source & Photo Credit: India Today