Achieve Your Fitness Goals as Brief Essentials Launches Unisex Extreme Compression Fitness Belt / Waist Trainer & Neoprene Sweat Vest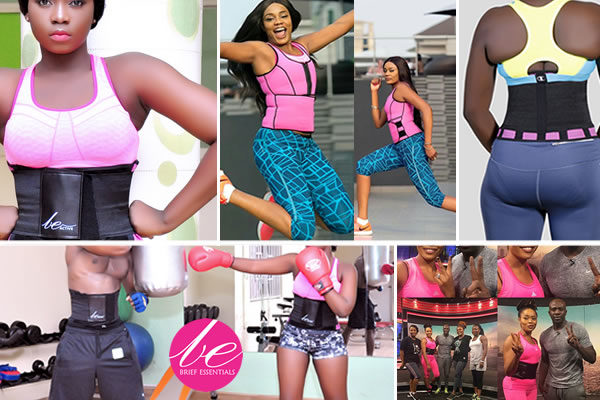 This new month comes with fresh hope, new beginnings and unadulterated zest for life. To help meet our audiences' health and fitness goals this month and beyond, Brief Essentials launches its BEActive Extreme Compression Fitness Belt / Waist Trainer and Neoprene Sweat Vest. The BEActive belt and the Sweat Vest are for everyone and are great addition to Brief Essentials Active Collection.
What makes the BEActive Belt ultra-effective? It's in the core (like most things solid and built to last). It's made of perforated latex for breathability and to keep inches off the midsection while you walk, exercise or even go to work. Next, the second upper layer is adjustable reinforced elastic with a Velcro closure that molds to your new body as inches come off. With this key composition, you can be sure that the BEActive belt helps in alleviating back pain, provides amazing midsection support for everyone and for postpartum recovery. A few customers who participated in its test run say it's great for #powerlifting and myriad of fitness moves!
The BEActive print in front serves as a goal trigger all year long and this belt is a must-have for everyone keen on staying fit and healthy. You can actually tween with it (friends, sisters or couples can slay together, take long walks at the same time getting the midsection muscles to work). This is a perfect gift for friends, parents and that neighbor of yours who often complains of backache!
The Neoprene Sweat Vest on the other hand provides flexible compression, the neoprene material helps in heating up your core abdominal area and enables you to sweat more when exercising or while going about your daily activities.
Regardless of age, everyone deserves the right support and our goal at Brief Essentials is to make this happen.
If you are interested in becoming a reseller, please use the contact details below.
About Brief Essentials
Brief Essentials, launched in April 2011, revolutionized lingerie and underwear shopping in Nigeria's budding online marketplace. Today, Brief Essentials is the leading destination for luxury lingerie, shapewear, sleepwear, swimwear, underwear and fitness solutions for ladies, men, and kids. As an industry pioneer, Brief Essentials delivers unparalleled and top range products that fit your specific body shape and that's right for any kind of fashion ensemble (featuring over 50 world's best brands, over 5000 SKUs) at the best prices in Nigeria.
Buy Online: www.briefessentials.com/active | Delivery nationwide from same day nationwide.
Wholesalers: email [email protected]
Call: 08071991751; WhatsApp: 09090005981; Social Media: @briefessentials
Get Fitted at No. 8B Dipo Awolesi Street, Magodo GRA 2, Lagos, Nigeria. It's Free!
________________________________________________________________________
Sponsored Content